Profile not found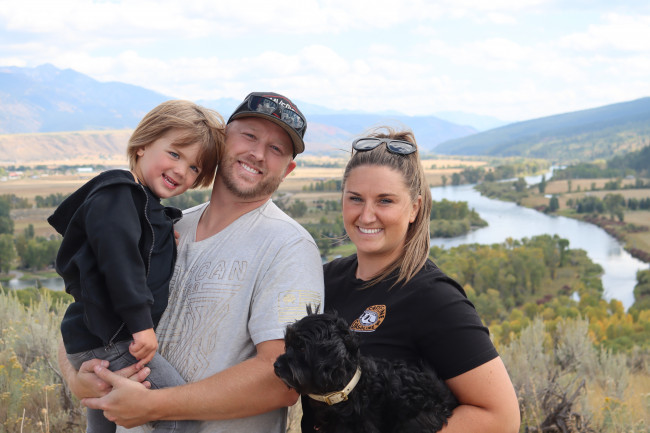 We are excited to meet you
Hey! We are excited you landed on our profile we hope you can get to know us!
Adoption is the greatest gift of love
We can't wait to get to know you and to travel the road of adoption with you. We hope that we can all share our dreams, our hopes, our fears, and our desires for the child we "will" all love. We say "will" love because we know you already love your child, that is why you've chosen open adoption. We are excited to meet you and to have that instant love for your child and you. It's through you that we can have a family. To introduce ourselves: Carson works at a National Laboratory as a Chemical Research Scientist. His job has great benefits that will help our growing family. He has every Friday off, so we have long three-day weekends together. Kelsey works as a Real Estate Investor. She renovates homes, buys and sells real estate, and has recently launched a new business in home décor. She is in control of her own schedule and looks forward to being a stay-at-home mom. Our Son Riot is 4 years old and is also adopted. We love him so much and want to give him the world. He is very smart and very energetic. He loves to play outside, quality time with family and friends, and loves anything with a motor or wheels. He is very excited to be a big brother. If it's not work, its play. We love being outdoors, spending time in the mountains and sand, doing any recreational adventure we can come up with for that season. The area that we live in is beautiful and there are tons of things to do. We are very social and have a strong family and group of friends that we spend time with. We believe that family is the most important thing! We plan on raising our children in a way that they enjoy the world around them, no matter how crazy it may be. We hope that they are strong, hardworking, happy, and kind. We want our home to be a refuge away from the world where our children feel safe, comfortable, and supported. They will always know that, no matter what, we love them forever and always.