Perry & Saige
Hoping to Adopt
(Utah)
Hello!
---
We will love you, pray for you and care for you as a part of our family.
---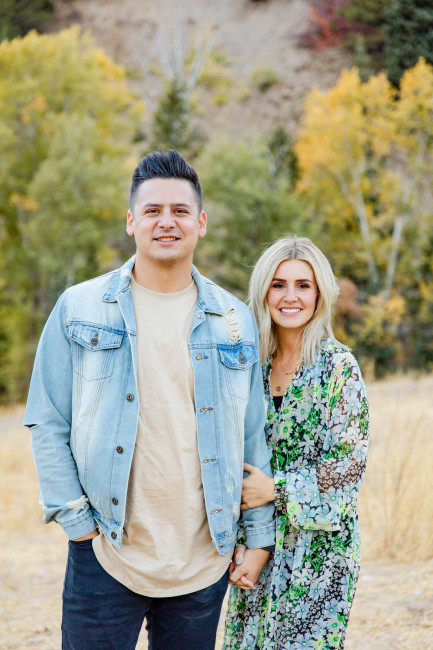 Saige & Perry
Thank you for taking the time to visit our adoption profile. We don't know what you are going through, or what your experience has been. We do know that this is a difficult decision and we respect that it is a personal journey for you. We want to be there to support you through the process. We will love you, pray for you and care for you as a part of our family.

We are committed to providing a nurturing, safe, and loving home for your child, and we are confident in our ability to provide a wonderful life full of opportunity and joy. We promise to cherish and love your child and to provide a safe, happy, home where they can learn to grow and succeed.

If you decide to make an adoption plan, we would feel blessed to have the opportunity to be a part of your life, and to share in the joy of raising your child. We truly appreciate you taking the time to consider us and look forward to getting to know you, if we are the right fit for each other.
Our Home
---
All things are possible through Jesus Christ
---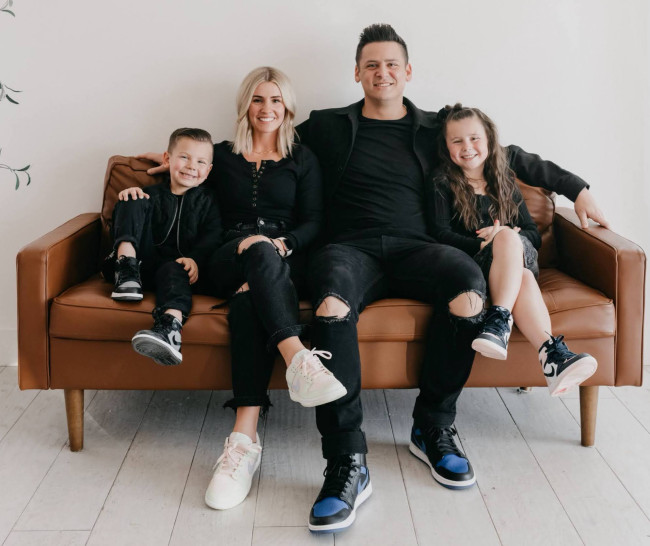 Nicol Family
We strive to have a Christ centered home, and we know that all things are possible through Him. He provides peace, comfort, healing and strength. We know that because of Him, this adoption process is possible. We strive to teach our children that it's ok to make mistakes, and as they learn to rely on Jesus Christ, they can overcome them.

At one point, after struggling with infertility for years, we thought we were done with having more children. Through much thought and prayer, we felt God pulling us towards adoption. We know that God has a plan for our family, and that includes adoption! Our children pray for a tie breaker (Sairi for a sister and Nyx for a brother), but we would feel incredibly blessed just to bring another child home.
A little about us...
---
A family that plays together, stays together!
---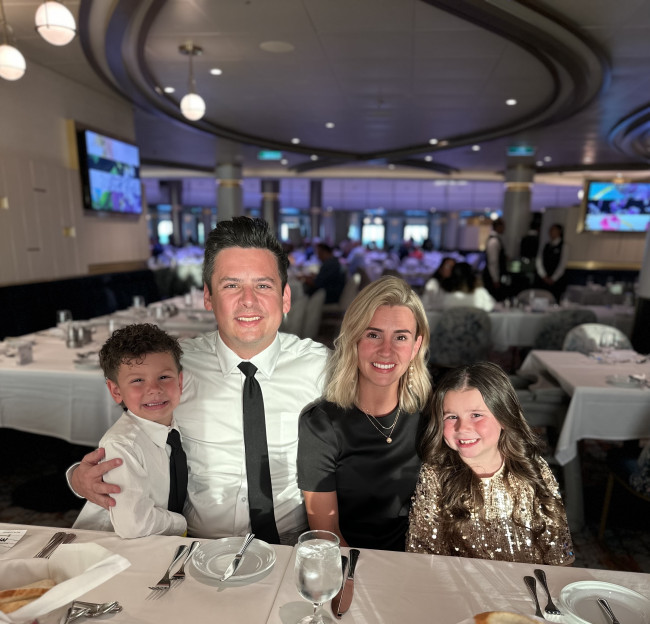 Family Cruise '23
Saige is a stay-at-home mom. She has recently developed a passion for teaching group fitness, and teaches a couple of classes each week. She is always on the go and looks for every opportunity to better herself and those around her. She is hardworking and a go-getter. She is incredibly loving and aware of the needs of those around her.

Perry is a fun-loving person. He enjoys playing and watching sports. He enjoys playing with his kids, and recently he has loved teaching them how to play rec league sports (soccer, basketball and baseball). Perry has a very calming effect on the family and tends to see the positive side of things, even in difficult situations.

Sairi and Nyx are busy and active! They love to spend time with their friends and cousins. Sairi loves playing soccer, rock climbing and crafting. Nyx enjoys anything and everything related to sports. They are both anxious to love on a new younger sibling!

We as a family love to be active and spend time with our extended families. We plan and look forward to going on family vacations every year. We enjoy exploring, trying new foods, and making memories together.