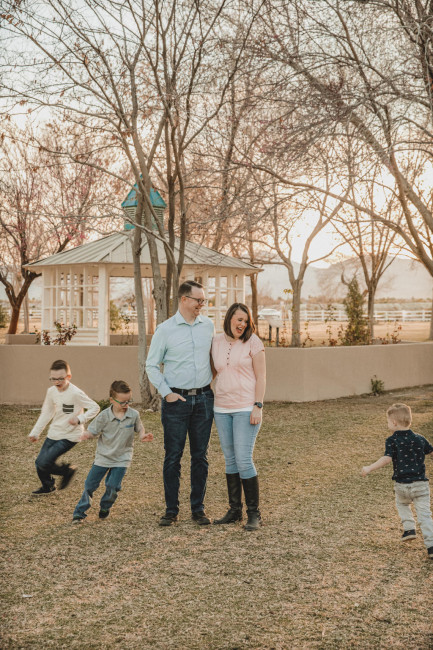 Our Family
To the birth parents,
"Enjoy the little things in life, for one day you may look back and realize they were the big things."
To the birth parents, "Enjoy the little things in life, for one day you may look back and realize they were the big things." This quote from Robert Brault encapsulates our – Zach and Chantelle – view on life and parenting. When we look back at our children's growth, it's the every day little things that have the biggest impact. We feel so blessed that you have taken the time to look at our profile. We know you have some big, difficult decisions in front of you. We admire your courage and strength, and hope that we can be a part of your journey. We have been married for almost twelve years, and have been blessed with three loving, clever, wild boys. Chantelle is no longer able to have any more children naturally, but we've always felt like there is a little girl that is supposed to join our family. We are excited to grow our family through the miracle of adoption. We can assure you that your baby will have a safe and happy home. A home with three big brothers that will teach her all about cars, bugs, animals, and rough housing. A home with a mother that loves to paint nails, do little girl's hair, and will teach her how to be sweet and strong. And a home with a father that loves to spoil the rest of his family members, because that's what brings him joy in life. As a family, we love doing things together. We eat every meal possible together. We play outside together. We bake cookies and deliver them to the neighbors together. We watch movies on the weekends together. We visit our extended family often. And we love taking vacations whenever possible together. Our family belongs to The Church of Jesus Christ of Latter Day Saints, and we instill the morals and values of the teachings of Jesus into our children. We are blessed with Zach's career with the Air Force that allows Chantelle to be a stay at home mom. We promise your daughter will be in good hands in our home. She will be loved, respected, and given every opportunity to grow into a beautiful, strong, independent woman. Our home will always be open for you to also observe and follow her growth, if that's what you desire. We hope that you get to know us better as you look through the rest of our profile. You can also go to our website, linked in our bio, where we have more recent photos and information about us. Please don't hesitate to reach out to us to get to know us better. We truly look forward to getting to know you. Love, Zach and Chantelle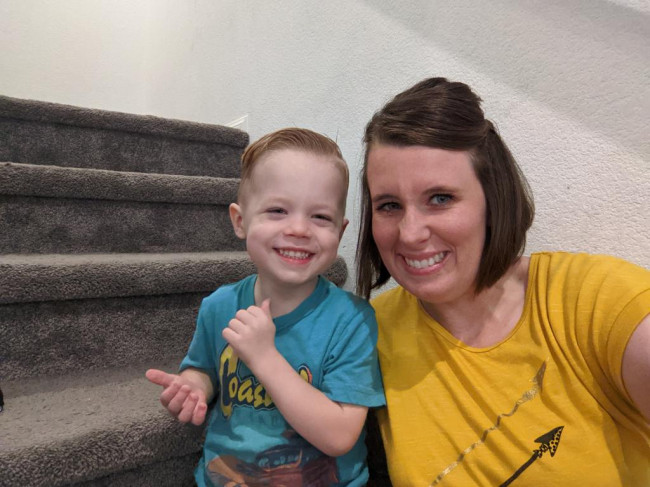 Chantelle and Austin (our youngest)
About Chantelle
Chantelle feels happy when she is serving others
In 2020, Chantelle's sister gave her a binder of cookie recipes for Christmas. Since then, she has filled her home with chocolate chip cookies, snickerdoodles and any kind of baked treat. She loves to share these kitchen creations with friends and neighbors. Along with baking, Chantelle likes listening to country music, watching movies and playing outside with the family. Chantelle's new hobby? Doing nails! Like sharing cookies, Chantelle feels happy when she is serving others. When Zach is away on temporary assignment, Chantelle will volunteer to do nails for free. It helps other women feel pretty and helps Chantelle fill the time till Zach comes home. Chantelle has a personal connection with adoption. As a little girl, Chantelle's parents adopted her youngest sibling, Brianna, into their home. Chantelle has a picture of her, Brianna, and their other sister, Emily, with the saying, "God made us sisters; love made us friends," on her dresser.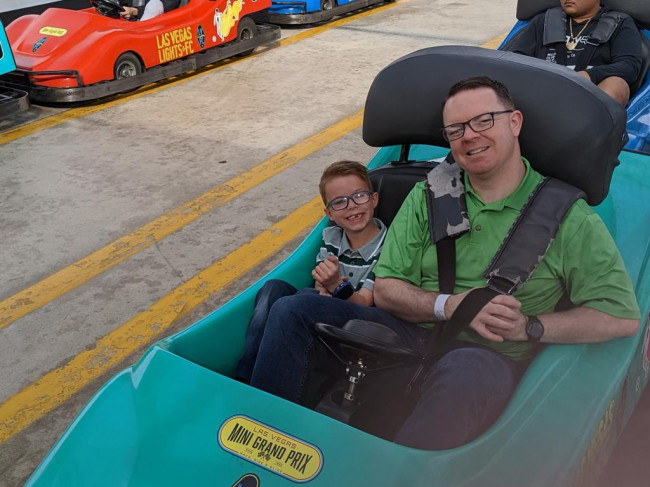 Zach and Logan
About Zach
Zach loves spoiling his family
Zach works as a pilot for the Air Force. When he's not at work, he's spending his time with his family. Zach's hobbies include building things for the house, playing board and card games with friends and family, visiting friends and family, and doing stuff with his kids. Zach loves spending time with his boys, teaching them about airplanes, sports, cars, and other things that boys like. However, Zach has always secretly wanted a girl to spoil and pamper.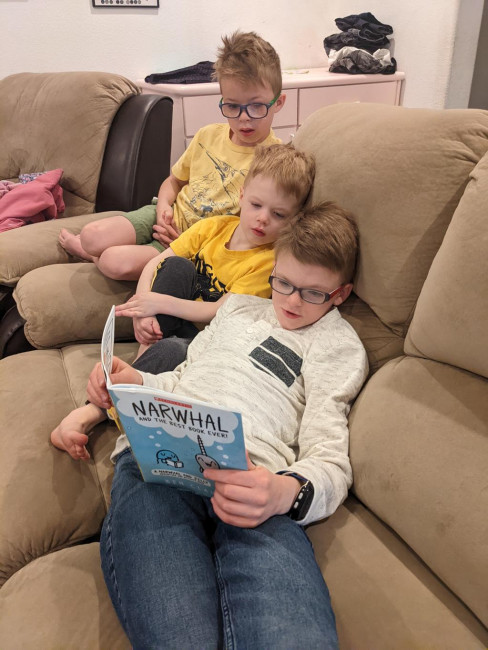 Logan (top) - Austin (middle) - Ethan (bottom)
About our children
They love doing things with each other
Ethan is our oldest, at nine years old. He is very passionate about whatever he's focused on at the time. He loves playing outside with his friends, loves playing soccer and football, and is a great oldest brother. Logan is our second son, at six years old. He loves animals and bugs with all of his heart. He loves to learn, and always wants to do science experiments in the house. He wears his heart on his sleeve, and you always know how he is feeling. Austin is our miracle baby. He was born at 29 weeks, and spent many months in and out of the hospital. However, he hasn't missed a beat and does a great job at tormenting his older two brothers. He's now four years old. He's still figuring out his passions. He loves staying home with mom and "helping" as much as he can.