Profile not found
Endorsements
10

Hardworking and Dependable

10

Honest and trustworthy

10

Family oriented

10

A good friend

10

Generous and Charitable

10

Friendly
Maggie Ewell,
Friend
"Stefanie and Jeremy are a wonderful couple who will be wonderful parents. I have been friends with Stefanie for over 25 years and Jeremy for 20. Watching their friendship blossom into love was inspiring. They are a warm and loving couple - making their friends into family. My three children love Aunt Stefanie and Uncle Jeremy - they have been an important part of their lives, from them being part of their birthday parties to having sleepovers at their house. Stefanie and Jeremy make each of my children feel special and loved. They really listen to them and have fun with them! They have a wonderfully supportive relationship and I know they will be supportive loving parents. They also have a strong community to support them as they become parents and raise a family: their large network of close friends, their synagogue, and their families with whom they are both close. They are truly a special couple. "
Maggie Ewell ENDORSED | Hardworking and Dependable, Honest and trustworthy, Family oriented, A good friend, Generous and Charitable, Friendly
Rachel Sotsky,
Stefanie's cousin
"Stefanie and Jeremy would make amazing parents and have longed to be parents for a while. They are both dedicated and caring. Growing up, due to age and distance I did not get to see Stefanie as much, however as we have grown we have become closer and now especially since I have moved to Maryland and now get to see them more often. Both Stefanie and Jeremy have so much to offer a child and any child would be extremely lucky to call them their mom and dad. I look forward seeing them add to their family and many celebrations to come with a new niece or nephew. I know our entire family supports Stefanie and Jeremy's road to adoption and we look forward to a new addition. I can't imagine two better people to raise a child and know that they both look forward to it."
Rachel Sotsky ENDORSED | Hardworking and Dependable, Honest and trustworthy, Family oriented, A good friend, Generous and Charitable, Friendly
Jamie Doyle,
Friend
"Stefanie and Jeremy are two of the kindest, most generous people that I know. Their desire to open their home and their hearts to a child is further evidence of their love and compassion. Stefanie and I have been great friends and annual travel buddies since college. I am so excited to be able to travel with Stefanie, Jeremy and their child as they show him or her the world!"
Jamie Doyle ENDORSED | Hardworking and Dependable, Honest and trustworthy, Family oriented, A good friend, Generous and Charitable, Friendly
Amy Oram,
Family Friend
"Stefanie and Jeremy are truly some of the most wonderful people I know! They are kind, generous, good-natured, dependable friends. I know that they are always there to lend a hand if my family ever needed anything. They will make amazing parents. "
Amy Oram ENDORSED | Hardworking and Dependable, Honest and trustworthy, Family oriented, A good friend, Generous and Charitable, Friendly
Jack White,
Jeremy is the adult advisor to my BBYO chapter
"I have known Jeremy and Stefanie for the last three years of my life, though I have come to know Jeremy better as he is the adult advisor to my BBYO chapter (BBYO is an international, teen lead, Jewish youth organization that focuses on creating tomorrow's leaders). Without Jeremy guiding me, as well as hundreds of other teens over the last 18 years, I would not have the leadership skills or experiences I have today. I thank Jeremy for providing me with this opportunity to grow as a person. He is a teacher, he puts his all into what he cares about, and is very appreciative of what he has. Over the last three years, I'm sure he's observed me change as a person (he's definitely an observer), but that also means I've seen who he his as well. He is a mentor, a role model, and a leader of leaders and I know this caries over to his wife and every day life."
Jack White ENDORSED | Hardworking and Dependable, Honest and trustworthy, Family oriented, A good friend, Generous and Charitable, Friendly
Simone Putnam,
Friend
"Stefanie and Jeremy are two of the most generous people I know. I have worked with Stefanie for the past 20 years and know how strong of a bond she and Jeremy share. They have a long history of being in each other's lives that began well before they started dating. During the time I have know Stefanie I have heard her describe how much time and energy Jeremy spends working with youth as it is one of his passions. Stefanie and Jeremy are kind, loving, caring and the salt of the earth. The love they would give a child would make that child feel safe and cherished. I believe any child would thrive as a part of their family."
Simone Putnam ENDORSED | Hardworking and Dependable, Honest and trustworthy, Family oriented, A good friend, Generous and Charitable, Friendly
Kerrie Scofield,
Friend from college
"I cannot say enough good things about Jeremy and Stefanie. I think they would make amazing parents and any child who is adopted by them will be so fortunate. I have known both of them since college and we have remained friends ever since. They are both trustworthy and honest, and I know if I needed anything from either of them they would be there in a heart beat. Jeremy and Stefanie come from wonderful families and I know that any child welcomed into their home would immediately become a beloved member of their extended family as well. They have so much love to offer a child. "
Gracie Bee,
Friend
"I highly recommend Stef and Jeremy as adoptive parents.  Together Stef and Jeremy have created a secure and safe home to bring up a baby, and have the means to provide them with lots of opportunities throughout life.   I've known Stef and Jeremy from back in college, and Stef's my dear friend.  She's a loving person with a strong head on her shoulders and always goes out of her way for friends and family. Stef is also one of the smartest people I know!  The love between Stef and Jeremy is easy to see - when I found out they wanted to share that love and expand their family through adoption, I thought 'luckiest kid in the world'.  No two people deserve to be parents more than them, and they are ready for it!  "
Gracie Bee ENDORSED | Hardworking and Dependable, Honest and trustworthy, Family oriented, A good friend, Generous and Charitable, Friendly
Gulnara,
Family Friend
"I have known Stefanie and Jeremy for about 8 years and over this period of time I have been fortunate to share a number of occasions with them. They are both very kind, friendly, reliable, hard-working, caring and responsible - to name a few. They will go above and beyond to ensure everything is right and fair. I am looking forward to seeing this wonderful family."
Gulnara ENDORSED | Hardworking and Dependable, Honest and trustworthy, Family oriented, A good friend, Generous and Charitable, Friendly
Christine Mataya,
Friend since college
"I have known Stefanie and Jeremy since college in the 1990s. During our senior year (1995/96), I lived on the same floor as Stefanie and got to know her even better. Stefanie and Jeremy are good people to the core. Stefanie shares her talent, time, and resources very generously. Jeremy does the same as evidenced by working with young kids and adults at his temple. He also is known as a great cook and baker who recently made lunch for Stefanie during the COVID-19 pandemic and even printed a menu! I know I could call on them at a moment's notice to help in an emergency and they would jump in without question. I remember when Stefanie served on the board of a nonprofit promoting literacy for homeless. She invited me to events and I was able to observe how she volunteered her time and accounting skills with a deserving organization. Stefanie helped me move my things out of the home of an ex boyfriend when we were younger (a task you only ask of your best friends!) and she regularly invites me and other friends to attend Kennedy Center events if Jeremy is unable to attend. When I meet Stefanie for lunch or dinner, she always shares a laugh, a kind anecdote about a co-worker or her mom, and asks questions about her friends' lives. I know that I am always invited to Stefanie's and Jeremy's for any holiday in which they are in town and have had the privilege of sharing several holiday meals with them. Becoming a parent can be accidental or highly planned. I know that Jeremy and Stefanie have made the decision to adopt with hours of thoughtful planning and consideration, but also with joy and humor in their hearts. Stefanie and Jeremy are careful and thoughtful people, but they also stop to play, laugh, and care for family and friends. Stefanie has always had a job necessitating much attention and some long hours, but none of her friends have ever said she put work before them or neglected reaching out to them because she was too busy. These are the qualities that have made Jeremy and Stefanie the wonderful friends they are and the same qualities that will make them loving, fun, and thoughtful parents."
Christine Mataya ENDORSED | Hardworking and Dependable, Honest and trustworthy, Family oriented, A good friend, Generous and Charitable, Friendly
Nancy and Richard Cohn,
Jeremy's Parents
"Jeremy and Stefanie met their first week of college. They formed a close friendship which grew throughout their college years and beyond. When they realized the friendship was much deeper and fell in love, we knew Jeremy had met the woman with whom he would spend the rest of his life and we gained a daughter. Stefanie completed Jeremy. They are wonderful people who together bring out the best of one another. Both Stefanie and Jeremy have life experiences that will contribute to making them great parents. Jeremy first developed his special skills working with young people as a counselor and group leader at his over night summer camp with campers age 8-14 years old. He extended his leadership and nurturing skills in service to his community as leader for the local B'nai B'rith Youth Organization with high school age young men. This is a role he has continued to the present and involves guidance, leadership training, out door activities such as camping and as a chaperon on trips to Israel. Together Stefanie and Jeremy have a special role as Aunt and Uncle to their 4 nephews and 1 niece (our grandchildren) and as honorary Aunt and Uncle to the children of their closest friends, all of whom adore them. Using their patience, laughter, kindness and love they make the time they spend with them so special and joyful. As our eldest son and older brother to Bret and Chris, Jeremy is often the person our family turns to in difficult times of stress and uncertainty. He has always been supportive and thoughtful with a positive approach to problem solving. Stefanie has brought her own nurturing thoughtfulness to our family dynamic. She is definitely the person we feel comfortable talking to as a sounding board concerning family issues, get togethers and keeping us all calm and light hearted. They have filled their lives with love for family and friends. Even in their occupations they both have positions that involve supervising and mentoring others on their teams. They bring a strong work ethic, intelligence, integrity and kindness in guiding and working with others. These qualities, along with their abundance of love and genuine caring will make them wonderful parents. Stefanie and Jeremy share a love for travel and have traveled extensively. They have a great curiosity about other countries and have developed a deep love and respect for other cultures. They also enjoy spending time outdoors hiking, biking, swimming, skiing (Jeremy) and enjoying Washington National Baseball games. They attend the theater regularly at the Kennedy Center. We know they will share these experiences with their child who will have great exposure to a diversity of life activities with two loving, caring parents. As grandparents we of course are looking forward to another grandchild to shower with love. Most of all we hope that Stefanie and Jeremy will have the opportunity to be the wonderful parents they will be. They have very full lives filled with great friends and a loving extended family and a beautiful home filled with energy, laughter and mutual caring. Now they only need the laughter of their child to complete their happiness."
Nancy and Richard Cohn ENDORSED | Hardworking and Dependable, Honest and trustworthy, Family oriented, A good friend, Generous and Charitable, Friendly
Sally H.,
Family Friend
"Let me just say without reservation that the baby who is welcomed into Stefanie and Jeremy's home will be one fortunate kid. As someone who lived with Stefanie from college until marriage, and who has known Jeremy since we were infants, I am a pretty reliable source to tell you that they are kind, successful, learned, responsible, and generous. They will offer a warm, stable home that will enable any child to thrive. And with family and friends in the area, they will also have a village-- something that we can all attest is important in these turbulent times. "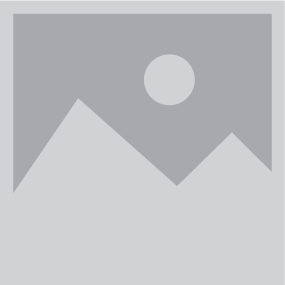 Alicia,
Friend
"I've known Jeremy and Stefanie since college, and count them among my closest friends. No matter what's going on in my life, I can depend on them to laugh with me, cry with me, or just straight up tell me when I'm being ridiculous. I can trust them with my deepest secrets and will come away feeling better, happier, confident, and calmer. They have so much love to give and their kindness knows no bounds. While each, individually, is intelligent, very hard-working and responsible, together they complement each other creating a strong, stable couple. The respect they have for each other as individuals is impressive to witness, and the values they share together create a warm, loving home. They know how to relax and have fun (sports, theater, and travel are among the ways), and there's always laughter in their home. Jeremy's work as a youth group advisor has taught him how to handle any situation with patience, responsibility, and kindness. (Stefanie naturally has these qualities, too.) But most of all, after 20- plus years of knowing both of them (individually and as a couple), I can't think of two people with more love in their hearts to share. "
Alicia ENDORSED | Friendly, Family, Family oriented, Involved, compassionate, Friendly