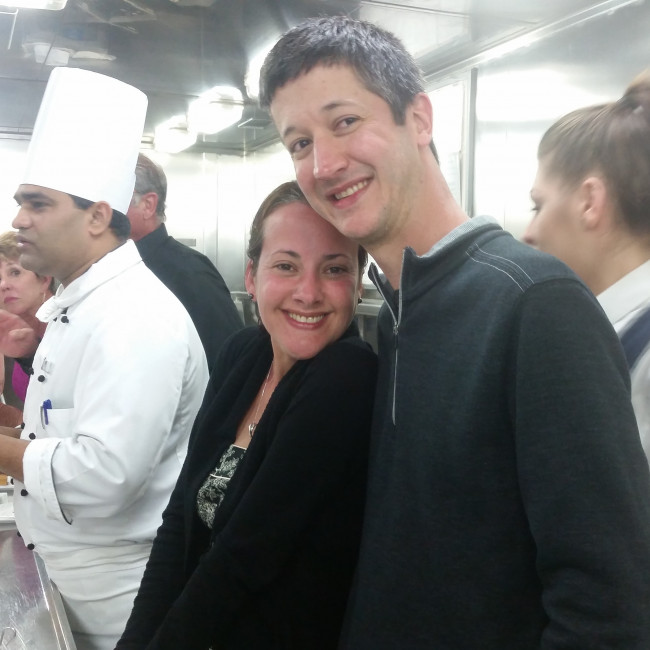 We have so much love to give a child.
From the Bottom of Our Hearts
We want to thank you, but the words "thank you" do not seem like enough.
We are Mike and Stephanie from Massachusetts. We want to thank you, but the words "thank you" do not seem like enough. What you are doing, whether you choose us or not, is a beautiful and amazing thing. We want to start a family so very much and we appreciate you taking the time to consider us. We've tried to start a family ourselves, but found out that we're unable to conceive. We are excited to adopt as we feel like we have so much to give a child. We can't wait to have a child of our own to love to pieces!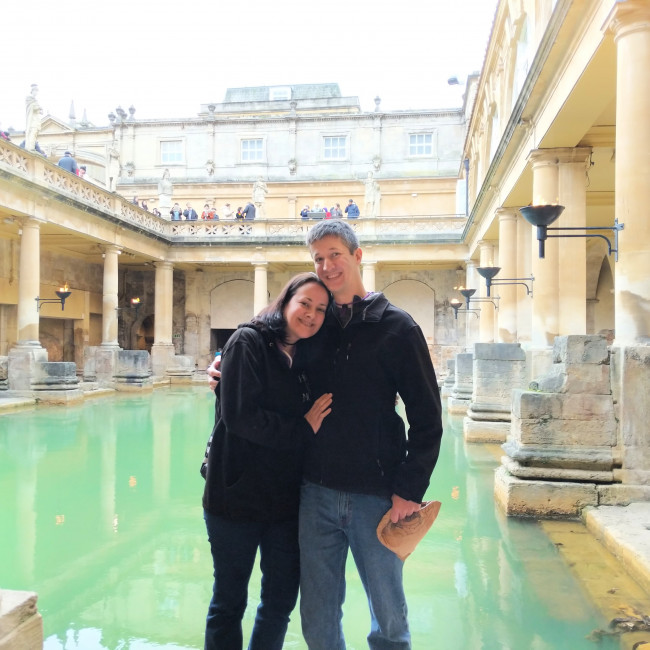 We are a true team!
Get to Know Us
We are alike in the important ways, and different in ways that compliment each other.
We have been together for 6 years. We are alike in the important ways, and different in ways that compliment each other. Our differences push each other to grow in all the best ways. We are a true team! Steph is from Miami, Florida and has lived all over the USA. Her childhood was spent on the beach with her little sister and playing softball. Steph earned her PhD from Illinois. She made one last move to Massachusetts to be close to family. It's here in New England that she met Mike. She also found an incredible job teaching high school. She loves being a Tia (Auntie) to her nephews, Parker who is 6 and Ben who is 2. She's been teaching for 16 years-middle school, high school, and college. Her students are her 'work children'. Mike was born and raised in Connecticut. He has a great relationship with his mom, dad, and younger brother. Growing up he got to learn how to ski, work on cars, boat, camp, and hike just to name a few. Later on, Mike and his brother got into music, formed a band, and met some great friends. After graduating with a Bachelor's in Business, he and his best friend moved to Colorado to work in the mountains and ski the slopes every day. He moved back to Connecticut to be near family and luckily he did or he wouldn't have met the love of his life, Steph.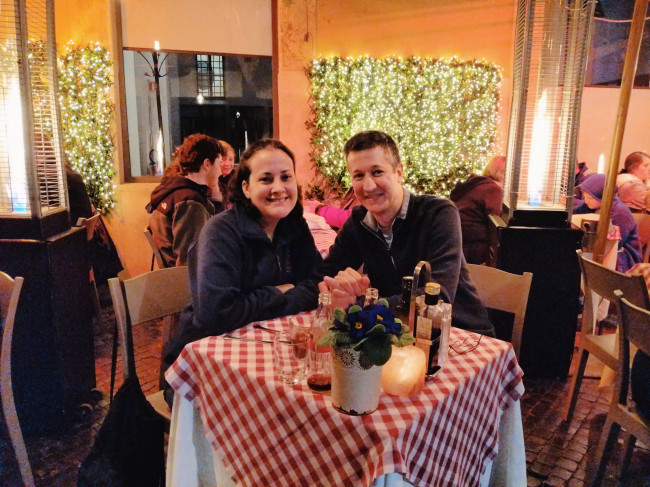 Enjoying dinner in Italy
Living Life to the Fullest
We think it's important to always have an adventure planned.
Family is our number one priority. Every weekend we see nephews and parents. Another thing we share is a sense of adventure. We think it's important to always have an adventure planned that gets us out and seeing the world. Whether it's hiking and camping in Vermont and New Hampshire, traveling to a new country each year, or just jumping in the car to find fresh ice cream from a New England dairy farm, we love exploring. That said, we also love being home and together. During the week, we make sure to have dinner together every night, watch Nightly News, and maybe a little Family Feud and Jeopardy. On the weekend, we make a fabulous breakfast and go slow drinking coffee and planning the day. We love taking Mike's boat, which belonged to his grandfather, on the river. Fall camping & canoeing in New England are beautifully breathtaking. We also fish, though we can't claim to be any good. We love to cook! Even when camping we try to get fancier than the typical hot dogs and hamburgers. We love to incorporate veggies from our garden in our cooking. Music is a favorite of ours. Mike plays guitar and drums and Steph plays the piano. We are passionate about traveling and exploring and have been to places like Italy, Scotland, England, Hati, and the Dominican Republic. Mike is Mr. Fix-it and he is always teaching Steph how to do different things. He is also an incredible skier and has been skiing all his life. Steph is the reader and loves introducing Mike to new books. She loves cooking for Mike and putting together the various projects and events in our lives.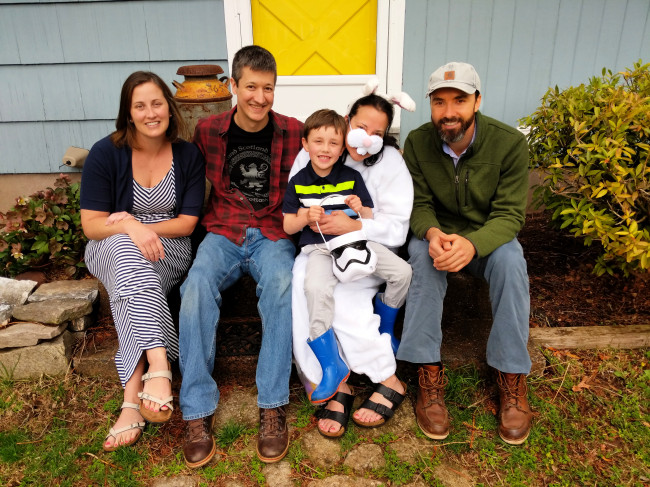 Steph dresses as the Easter Bunny every year.
Our Family
Our families are amazing!
Our families are amazing! Mike's parents are full of love and support. They are so excited that we are adopting. Mike and his dad can't wait to work on projects for the baby, and later, with our child. Mike's mom is excited to help Steph and be a doting grandmother. Mike's brother lives with his wife and 2 children in Vermont. When they come down to visit, and our nephews are all together (4 boys), the bounce house is definitely up and running in our back yard! Steph and her sister are so blessed to have their mother. Grandma is amazing and becomes 30 years younger around her grandchildren! Their mom moved to Connecticut when Sarah, Steph's sister, gave birth. She became full-time nanny to her grandchildren. Sarah is so grateful to have her mother watching her children, instead of strangers, while she works full time as an engineer. Steph's family is very close and a child joining this family will really have 2 brothers rather than 2 cousins.