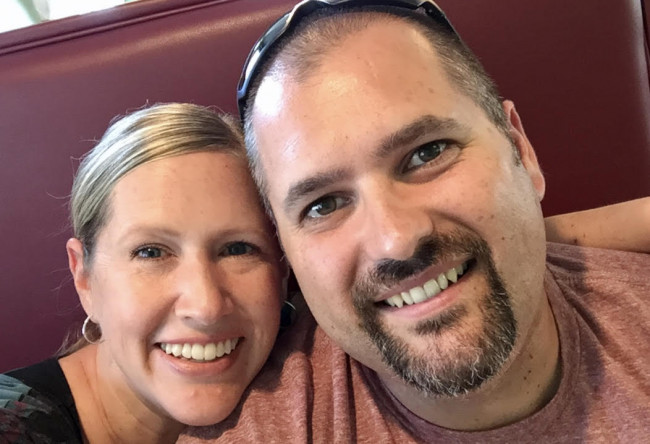 Hi! We're the Thompsons
Bo and Laura in a Nutshell
I loved how he could bring a whole room of people together in laughter and make everyone feel included.
Thank you so much for taking the time to find out a little more about us to see if we may be the right family for your child. We know this must be such a hard time in your life right now, but we're grateful for your courage and strength and love. We are excited to welcome a new little one into our family and we know you'll feel it when you've found the right match. So a little about us...Bo and I were both born and raised in Southern California. He grew up in Buena Park near Knott's Berry Farm and Disneyland. He and his 4 siblings could climb out the window and sit on the roof of his house and watch the Disneyland fireworks at night. He grew up with his mom and dad and 1 older sister and 3 younger brothers. (In Bo's words) "I love watching hockey, playing volleyball, shooting guns at targets, driving remote control cars (and jumping them over the kids), getting together with friends, playing games, going camping and hiking, riding my motorcycle and taking our girls for slow rides around the neighborhood, photography and singing. I also love being in the water at the beach, lake, river or wherever we are." Even though we grew up only about 20 minutes apart, I (Laura) grew up in a very different environment in Pico Rivera, near East LA, with my mom, grandma, and great grandma all in one house. My dad died in a car accident when I was a baby and I don't have any siblings. Pico Rivera is about 99% Hispanic and then there was me, this little blonde haired blue eyed white girl. So I was definitely the minority, but growing up there gave me a love for the Mexican culture. My friends became like family to me and they used to say, "She may be white on the outside, but she's brown on the inside." I love to dance, love music, love being creative with photography, painting, scrapbooking, making videos, game nights with friends, and girls' nights. My absolute favorite place to be is the beach. After we moved to Utah, we created a new family tradition where we spend every Christmas eve back in California at the beach with our whole family. Bo and I met at church and hung out with the same circle of friends for about a year before we started dating. In fact, when he did ask me out on a date, I wasn't even sure if it was a date or not. But we fell in love and got married 10 months later in the LDS Los Angeles temple. I loved how sweet and kind and thoughtful he was and how he treated me with so much respect. I loved how he could bring a whole room of people together in laughter and make everyone feel included. I loved how he was a hard worker and was always going out to help others. And he's still all those things and so much more! (Bo's words) "I loved how Laura was always willing to listen to others and help them through their challenges. I loved her spiritual strength and how rooted she was in her love of God. I loved how she could be fun, loving, sweet and caring on one hand and on the other hand, how she could bust a move and knew every song lyric from every latin and hip hop song there was. I loved how she could always laugh and have fun and how open to new things she was and her quirky taste in TV shows. I loved how she could make friends with anyone and had lots of friends and was always loving and accepting of all people no matter their background."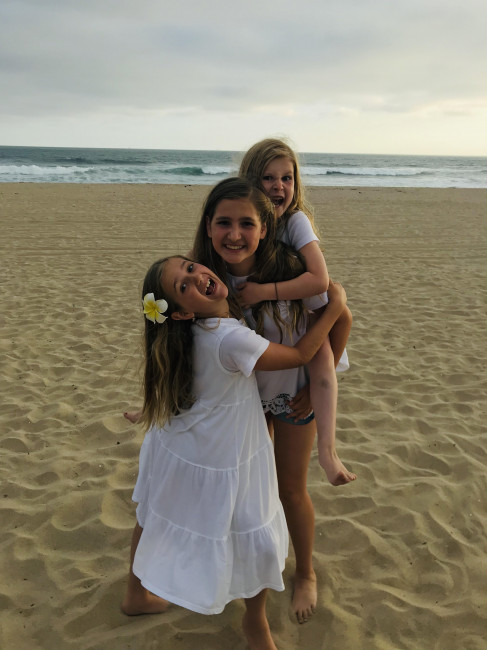 Melia, Naiya, Aria
Our Kiddos
It totally rocked our world and turned everything upside down in the greatest way!
We waited a few years after we got married to have kids until we felt ready. I had a miscarriage our first pregnancy, so when we got pregnant again with Melia we were so excited and a little scared too. But everything went well and we had our first baby girl in 2006 while we were living in a little condo in Santa Ana, CA. It totally rocked our world and turned everything upside down in the greatest way! You know how they say your first kid is the experimental one? Yup. Totally true. But for some reason she still turned out to be a really great kid--super responsible, funny, kind hearted, always thinking about others and how she can help them. When she was 10, she organized a clothing drive for the homeless all on her own after she heard someone that was homeless being interviewed on the radio in the winter talking about how they were really in need of blankets and warm clothes. She's that kind of person. She's also funny, silly and really creative and talented in art. She's 14 now and loves to pick out outfits to wear and do new hairstyles. If my girls ever have fancy hair dos, it's not because of me. That's all Melia. In 2008 we moved to Northern California to a small town called Paradise to live with Bo's grandma for a while to save money and get out of debt. It was a pretty big culture shock for us coming from LA, where there's everything and lots of diversity, to a small, mostly white retirement community. We definitely missed a lot of things about home, but wherever you go, people are people and we developed close relationships there too. We had our second daughter, Naiya, in 2009, while we were in Paradise. Going from one to two kids was a challenge for me, but Naiya has brought so much joy to all of our lives. She is 11 now and has grown to be such a sweet heart. She loves to give hugs and cuddle and she's also very kind hearted. If she sees that I've had a long day and I'm tired, she volunteers to get up early for me to let the dogs out and take care of them. She also writes me notes almost every night and it's always just what I need to hear. She loves to laugh and be silly and dance and sing and have fun with her friends and her sisters. She's the opposite of Melia in that, she doesn't really care about what she wears as long as it's comfortable and if I didn't make her brush her hair every day, she would definitely have dreadlocks in like two days! In 2010, we got a call out of the blue from my mom, who was still in LA, saying she was retiring and tired of being away from her grandkids and she had this idea to sell her house and buy a big house in Utah and have all of us live together. We thought she was crazy at first, but the more we talked about it and prayed about it, the better we felt about it. Well, within about a month of that phone call, we had found a house in Orem, UT that was perfect for us and had a basement apartment that was perfect for my mom and we were all moved in! Utah, again, was a big culture shock for us but, again we found that people are people wherever you go and we made lots of good friends here and had our third daughter, Aria in 2011. Side note: in an ultrasound, the doctor actually told us that we were having a boy. So we had a boy baby shower, painted "his" room blue and had our boy name that we had saved for 8 years all ready to go...and then, surprise, surprise, SHE popped out! All 11 pounds of her! We had no girl names and no girl clothes ready, so she spent her first day in blue onesies being called "baby girl" until we finally found a name that we loved. Grandma Sue (my mom) jumped into action right away and came back from Target with every adorable little girl outfit you could imagine! Aria is 8 years old now and has been such a little joy in our lives. She practically came out speaking in full sentences and is a little social butterfly. I remember her being 2 or 3 years old and walking through a restaurant smiling and waving at each person at each table as we followed the hostess to be seated. She loves to be silly and have fun and play with her sisters and her friends. She is really smart and LOVES her teachers at school too. She's always thinking of fun surprises she can give or do for people.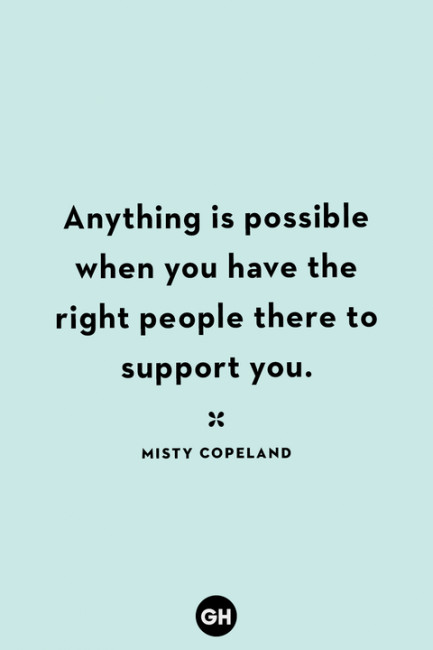 Family
Our Support System
Bo's extended family is pretty huge and they have turned out to be the great big loving family that I never knew I wanted but now can't imagine living without.
Moving with my mom to Utah turned out to be a blessing in disguise because my mom ended up passing away suddenly from cancer, but she got to spend her last 3 years with us and her grand kids and got to spoil the heck out of them. My mom was an amazing person and I'm grateful for everything I learned from her over my lifetime. Even though my mom and dad have passed, we still get together with my aunts and uncles and cousins in California at least once a year if not more. My side of the family is fairly small compared to Bo's but I couldn't ask for better people to be related to. They are kind, loving, funny and are so supportive of me and our family. My aunts make it a point to always send special cards to all of our girls and us on our birthdays and special occasions and they never forget. Bo's extended family is pretty huge and they have turned out to be the great big loving family that I never knew I wanted but now can't imagine living without. When we got married, all of them welcomed me with open arms. They are kind, loving, funny and so supportive of us just like my family is. Bo's parents and I have become good friends over the years and I feel like I can talk to them about anything. Especially since my mom and dad have passed, they have become mom and dad to me. All of Bo's siblings are married with kids now and we are really blessed to all get along really well. When I tell people that we do week long family get togethers every summer where we all stay in the same house (that's 12 adults and 18 kids now) they can't believe it! I think the reason we can do this is we are all truly friends and we LIKE each other as well as love each other and we have a lot of fun! Every night is game night when we get together.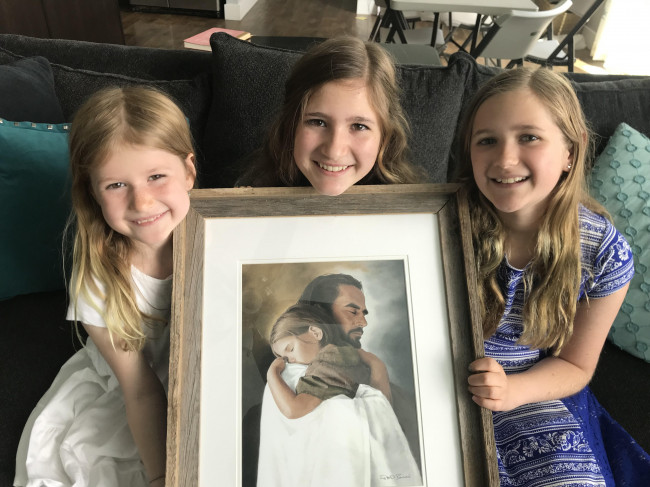 Jesus Christ, Our Savior and Friend
What Matters To Us
We are in no wise perfect parents, but we are perfect for our kids and they are perfect for us.
Bo and I have learned a lot about parenting over these last 14 years and we continue to learn every day. We are in no wise perfect parents, but we are perfect for our kids and they are perfect for us. We continue to learn and grow together and I'm so grateful that we get to take this journey through life as a family through the good times and the hard times. What's important to us is our relationship with God and our Savior Jesus Christ. We do our best to teach our kids that they have a loving Father in Heaven who is always there for them and that they can turn to Him when they are struggling and in good times too. And they have a Savior who is their friend and is always there to pick them up when they fall and help them continue on. Family is also really important to us...loving each other, really knowing and feeling like you have people who have your back no matter what. One of our favorite things to do is hang out together. We love traveling and meeting all different kinds of people. We feel it's really important to teach our kids to love and accept everyone no matter where they're from or what they look like--we're all brothers and sisters, children of God. It's important to us to help those in need. We make an effort to do that wherever we go. We love to have fun and laugh together and also teach our kids to go after their dreams. Take risks. Have courage. Bo and I did that big time when he left his "secure job" and we started our own business. 3 businesses actually. It was scary and a real struggle in the beginning, but with a lot of hard work and faith and trust in God, one of the businesses really took off and completely supports us now. It has allowed us to buy our dream home this last year where we are surrounded by lots of great neighbors and plenty of kids to play with everywhere. We have felt for years now that there is one more child for us. I had a strong spiritual experience last year where God told me that the one more child would come through adoption. Bo and I had talked about adopting our last child when we first got married and when I told him my experience, he felt it was right too. We are all excited to welcome a new little one into our family and can't wait to meet him/her.