Bryce & Jodee
Hoping to Adopt
(Utah)
Thank you for getting to know us
---
Adopting these two children has brought our family great joy and rewarding relationships with their biological families.
---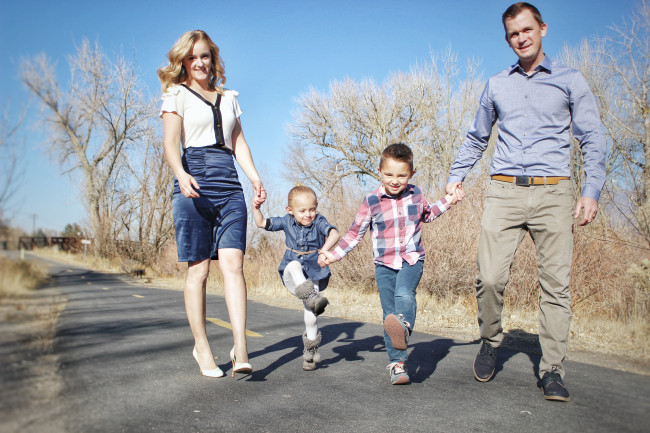 We love to find enjoyment in life and don't need a lot to be happy.
Thank you for checking out our profile!
Adoption is the best thing that has happened to our family. We love our children's birth families and thanks to our relationship with them, we understand a little bit of the challenges you are facing. We hope you receive clarity and support during this time of your life.
We are Bryce and Jodee and kids. While we were dating, we knew we would not be able to have biological children, however, that didn't stop us from wanting to share a happy life together. We both have nieces and nephews who were adopted, so adoption has always been a big part of our lives. Even with that, we had no idea the pure love and joy that would come from adopting children. We were blessed to adopt two children, and we could not be more in love with them. Banks was born at a local hospital in 2015 and Emmi was born in 2018 in another state. Adopting these two children has brought our family great joy and rewarding relationships with their biological families. We want to continue to bring joy to our family and our children are excited at the prospect of another sibling.
Our Family
---
I believe that the love and connection multiplied through adoption is a blessing that so very few of us in this life get to experience. We are truly grateful we get to be a part of it.
---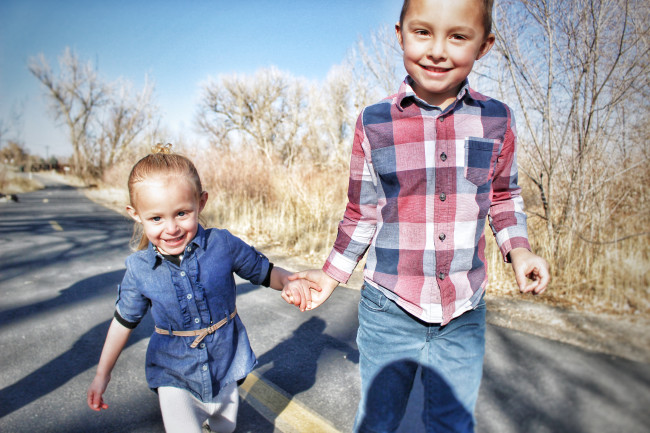 No matter how much they pester each other, these two love playing together.
Here is a little bit about us:
Bryce: Bryce is the finance director of a nearby city. Although he enjoys his job, he would much rather be doing anything outdoors. Bryce loves biking, hiking, looking for wild animals, and finding fun games to play with our outgoing kids. He has recently gotten into wood working and is slowly finding projects to make for our home in his spare time.
Jodee: Although Jodee has a bachelor's degree, she finds joy in being a mom. Jodee loves playing games, baking, cooking, and finds fulfillment in taking care of our family and home. She tries to spend her time finding ways to entertain and teach the children life lessons throughout the day, and from March to November she works in the yard and garden.
Banks: Banks is a kid that is never ending in ideas, activities, and playing. He is curious and is always asking questions to make sense of the world around him. His favorite things in life are bugs and animals. We spend a lot of time watching animal shows, reading animal and bug books, and looking for bugs everywhere we go. He says he wants to be a zookeeper when he grows up and we use that as motivation to finish his schoolwork.
Emmiline: Emmi is a spitfire. She is stubborn and independent. She loves to have her alone time with mom and shadows everything she sees someone doing. She likes to do puzzles and activities that use her fine motor skills. Emmi loves blankets, snuggling, and watching her brother do online schoolwork. She already knows her ABCs and can count to 11.

Love and Respect
---
We have witnessed the miracles of adoption and cannot deny the power it has to connect families together.
---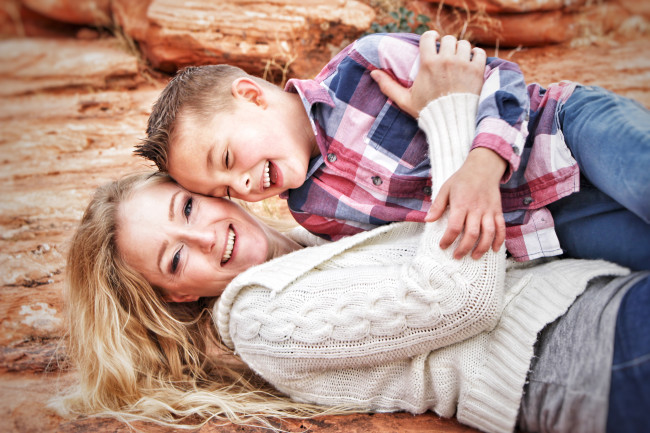 We look forward to growing our family and sharing our fun and adventures with another child.
We love adoption and respect you so much for considering us. We look forward to meeting with you and having the potential love and friendship that comes from another open adoption.

Bryce, Jodee, and Family