Endorsements
3

positive

3

Family Centered

3

Sense of Humor

3

Hard Workng

3

outgoing

3

Athletic

3

Thoughtful of others

3

Artistic

3

Friendly

3

Happy

3

Great with Kids

3

Do-it-yourself type

3

Good Morals and Standards

3

Adventerous

3

Love and selflessness for their family and friends.

1

compassionate

1

Love for learning

1

Intelligent

1

Forgiving and Understanding

1

Service and faith driven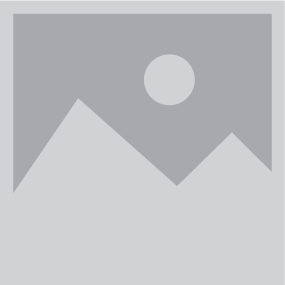 Stacie Oyler,
Sister-in-law
"Bryce and Jodee are as good as they come. To know them is to love them. They are genuine, kind, compassionate, loving people. They are the first ones to volunteer when someone needs help, which happens quite often in a family as big as ours is. We have been the grateful beneficiaries on numerous occasions: moving furniture, helping put up our fence, teaching how to make yummy recipes (as a side note Jodee is an AMAZING cook! Just an extra bonus :), and tending our little boy (who always enjoys that of course!) just to name a few. We always know that we can call them when we need something and they will be there. With Bryce and Jodee in the running, my husband and I have no chance of ever being the favorite aunt and uncle (not that it's a competition but if it was they would win :). At family gatherings it is not uncommon for them to be the only adults outside playing with the kids. They are fun, adventurous, and not afraid to get messy, whether it be a water fight or getting muddy from head to toe catching fish with their bare hands. It's not hard to see why all the nieces and nephews (and any other kids for that matter) just adore them. Bryce an Jodee are both such hard workers! They were both taught from a young age the value of hard work and it shows. They are expert do-it-yourselfers and I am constantly in awe of the different projects they finish around the house and yard. There doesn't seem to be anything they can't do! Their futire children will be a step ahead of the rest with all the skills they will teach them. Above all else, they both have hearts of gold. They are going to make such great parents someday and their children will always know and feel of their love for them. You will not find a more loving, caring and forgiving home than theirs. I am truly blessed to call Bryce and Jodee my family, and more importantly my friends. "
Stacie Oyler ENDORSED | patient, , Sense of Humor, good, Home Body, Fun loving, Athletic, Trustworthy, Friendly, patient, Friendly, Live in a Great Neighborhood, down to earth, Love to Play, Charismatic , Kind, Positive Thinking, Family oriented, Hard working, sincere
Kinsey McArthur,
Family Friend
"I have known Jodee for so long, I don't even remember how we met because we were too little! I just remember her always being in my life. All throughout our years she has been an amazing friend and a great example to me and others. She has so much fun energy and makes everyone around her feel like her good friend. The first time Jodee introduced me to Bryce I knew they were a match made in heaven, they are the perfect fit for each other! They both are outgoing, adventurous, fun loving, selfless, hardworking, and the list could go on and on. I have zero doubt that they will make amazing parents, I have watched them interact with my son and many other kids and they are so fun and loving toward them. They will raise wonderful children, and those children they are blessed with will never doubt that their parents love them. "
Kinsey McArthur ENDORSED | patient, , Sense of Humor, good, Home Body, Fun loving, Athletic, Trustworthy, Friendly, patient, Friendly, Live in a Great Neighborhood, down to earth, Love to Play, Charismatic