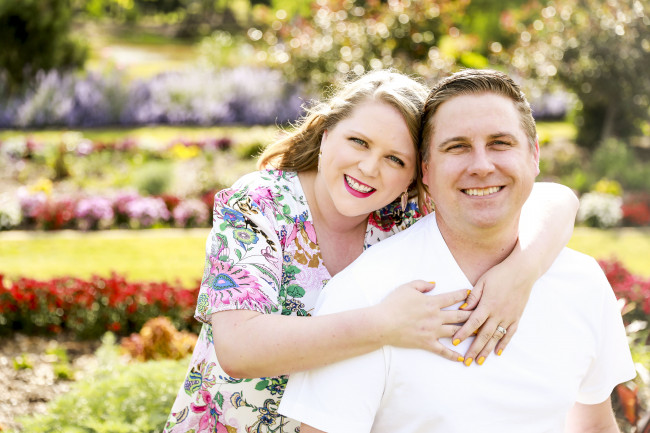 Your cheerleaders
Hello Friend(s)
Giggles, hugs and happiness currently fill our daily home
Giggles, hugs and happiness currently fill our daily home life and have for the last decade of our marriage. Our goal, our wish is to be the best parents we can.
Our days will be filled with love, laughter, communication, understanding, compassion and opportunity. That is our promise to you. We promise to give our everyday, our everything, our ever-lasting love to our children.
Emily's favorite author wrote the following quote "You were born original - don't die a copy" We want to give our children every opportunity for greatness - with only one rule =
Do what you love; be unique.
Like that sentiment - will hold true with our children and we'll be cheering them on every step of the way in their life. Right now, though, we are thinking of you. We can not fathom how hard this first step is for you, but we are cheering you on now. Let us be your cheerleaders - You got this. You can do this. As for us - We got this. We can do this. We will provide the next step for you and be the family to protect and guide through this child's life.
We will be the best parents we can. We will give our everlasting love, everyday. Please know that we love you and the gift you are giving.
Now and forever your cheerleaders,
Emily, Jason & Cullen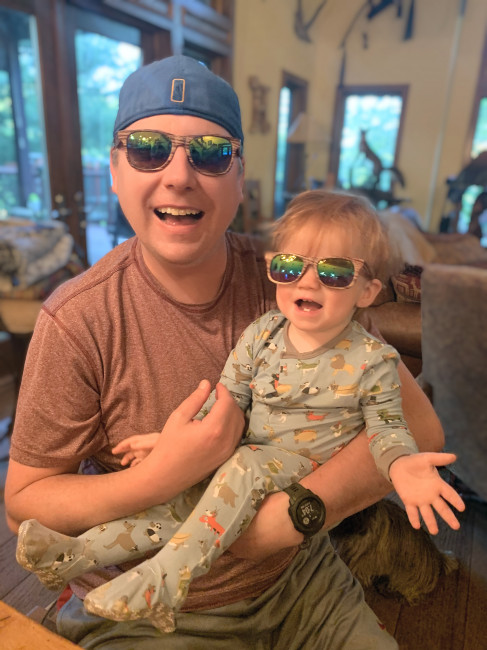 Insert Goofy Dad Here
A little bit about Jason (through Emily's eyes)
I would never be where I am today without him.
Jason is my rock. He is stable, strong and the foundation in my life. I would never be where I am today without him. He exudes kindness, compassion, love and empathy. This path that we are building together is something most people only dream of. It's so hard to describe in words what Jason means to me other than to say we absolutely love each other and love to do everything together.
I fell in love with Jason when I was studying abroad in France. I wasn't supposed to call him everyday (so expensive!) but I had to - it was worth it - he was worth it. We spoke for hours every night and truly learned to get to know each other. We spoke about aspirations, dreams, family and our future - together. It was right then, 5,000 miles away I knew we would be together forever. He is the light of my life, my soulmate and my best friend.
Since then, we've built our lives around each other carving our way to be the successful adults we are today. Jason's always had a great job - but I've always joked that its never been the one he's destined for. He has always been destined to be a father. His full-time occupation - a dad. And he is a great one! From night time wake ups to day time tickle fests, this man is an inspiration to our current son, Cullen.
Everyday I uncover more traits I didn't even know he had! From goofy dad jokes since I first met him, to the respectful first kiss on my cheek, love pokes and tickles, Jason not only has the fun side in the family - he is the easiest person to talk to. He listens. He loves life. He is the most loyal and passionate person. He exudes all the qualities I lack. I am looking forward to growing old with this amazing man. Even more - I'm counting down the days to share our love and build our family even further.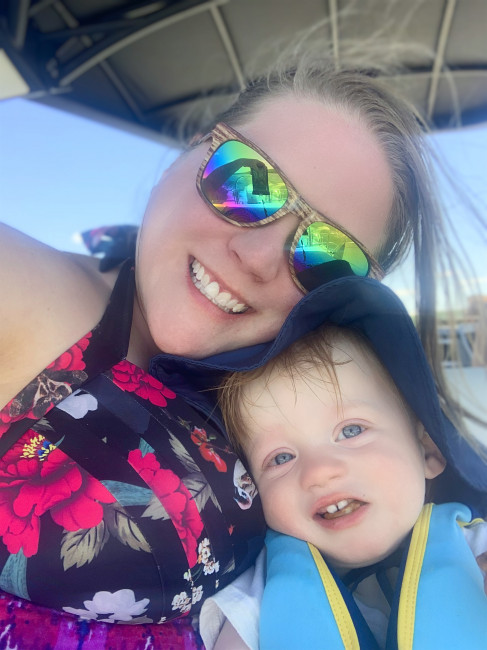 (from Jason) My best friend, forever
A little bit about Emily (through Jason's eyes)
Each day in life is a gift, and she continues to challenge me the same as she did the first.
From the first day we met, I knew that Emily and I would share a future together. She had me smitten. After 12 years of love, dedication and, yes, even resolve, our relationship continues to grow and evolve. Each day in life is a gift, and she continues to challenge me the same as she did the first. She is the love of my life, my soulmate, and best friend forever.
Emily holds the same values and character as when we first met, a conversation that bound us for life. In short, Emily is a sweet, caring person. However, she is much more than that. She is resilient, smart, and savvy. She is an inspiration. I respect her and her accomplishments in life. As my love and best friend, I confide in her often. She is my rock!
Emily is a great mother to our son, Cullen. She is an educator, motivator, and looking to the future, mentor. Emily is a great communicator, part of her value system, as in mine, which is important in raising a child.
She will continue to be very impactful and inspirational in our current and future child's development. Emily will promote a cohesive; stable; and absolutely, wonderful environment, just as our marriage has been. She has the same devotion to being a parent as she has shown throughout our amazing years together. I love Emily with all my heart and can't wait to grow our family together.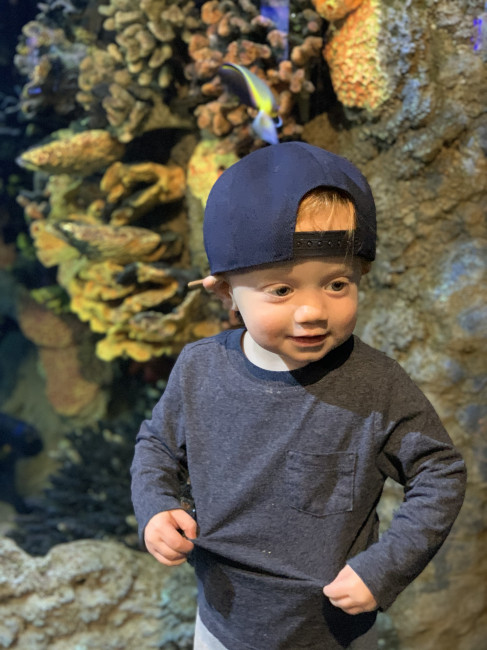 Cullen at an Aquarium, 20 months old
A little bit about Cullen
He has a personality and smile that just lights up a room
Cullen is our first child adopted through Gladney and he can't wait to become a big brother! He has a personality and smile that just lights up a room - he gets along with all ages of children, loves to wear his hats and loves his puppy dogs.
This happy toddler chats up a storm and is full on energy. He sticks to his routine, loves his friends, giggling and learning the Science, Technology, Engineering, Arts and Math programs (STEAM). Trucks and books are everything to him right now as is learning as many words as he can.
He's well on his way to share and teach all he's learned in his first year to baby brother or sister. He'll be the fun, older brother here to guide and protect his little bro or sis.