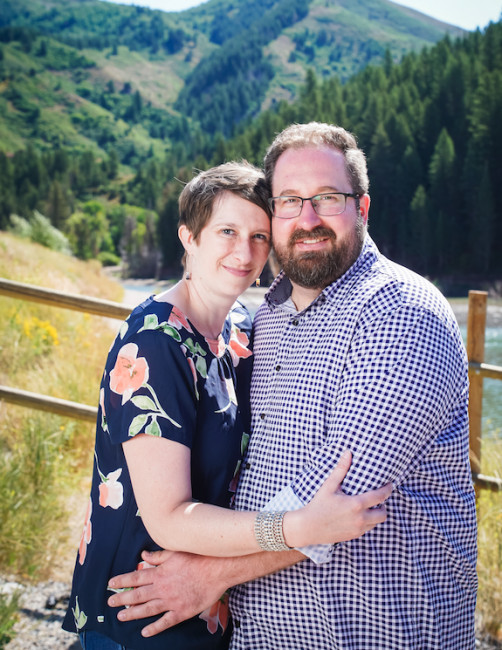 These two lovebirds have been married for fifteen years!
John & Lora
Hello! Thanks for taking a moment to get to know our family: you won't regret it!
Hello! Thanks for taking a moment to get to know our family! Handsome, hard-working, hunky engineer? Yeah, we've got one. John finished his PhD in Electrical Engineering seven years ago and works in Utah as an electrical engineer. He likes to remind me often that now it's ok to call him "Dr. John." ☺ However, lest you think his talents only pertain to nerdy things, he is also a WWII airplane buff, the hopeless romantic who planned an anniversary trip to Seattle (awww—heart eyes), a master pie-from-scratch maker, and the handyman who gutted and rebuilt our master bathroom and renovated our kitchen (with a little help from me). Retired school marm turned domestic goddess? Oh, most definitely. Lora taught elementary school for five years before retiring to stay at home with the kids. She revels in reading, going to plays, and typing on her typewriter. She can also bake a delish artisan bread, make a mean cookie, and grill some tasty meat. Lora keeps the family on the move taking kids to activities, speech, and play groups.
Maya is one wonderful girl!
Maya
Maya thrives anywhere she goes, and she is one expert big sister.
Maya is our eleven-year-old expert big sister. She loves to read books, play soccer, and play with friends. Maya thrives anywhere she goes: from school to sports teams to neighborhood activities. She is a very confident and independent girl. She loves to organize her room, bake in the kitchen, and hang out with the family. Maya can entertain the twibs for hours, and I love listening to them from the other room as they laugh together. Their latest game is playing school where Maya is the teacher.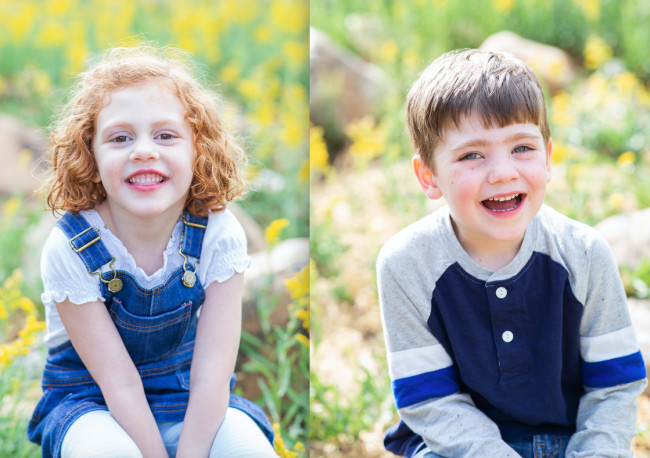 Mars and Malcolm are the cutest little twiblings you'll ever meet!
The Twibs
These two are the cutest frenemies (friends + enemies) EVER!
Most delightful twiblings to ever live? Obvs. We call Mars and Mal our twiblings because they are siblings that are ALMOST twins (siblings+twins=twiblings). They were both adopted, and Mars is only three and a half months older than Mal. They are pretty much twins. And really, they are THE cutest twibs ever--they just melt my heart! Sassy-pants? Smarty-pants? Cutey-pants? Quite so. Although that's a lot of pants to fill, Mars seems to do so quite easily. Mars (4…almost 5) is our resident fireball: this girl knows how to display her emotions. However, she is also sweet, charming, and extremely bright. When she was only two, she climbed into my lap while I was reading a book, and she pointed to a letter and said, "O." I said "Oh!" because, hey, she was right. Mars has also started winking. It is the most incredibly bewitching thing ever. She tilts her head up, scrunches up her face, smiles hugely, and closes one eye marginally more than the other. She LOVES to draw, paint, color, cut, glue (we may have a future artist on our hands), read, give kisses, sit on Mom's lap, and tease her brother. Most adorable singer/dancer in the history of the Earth? You know it. Malcolm is our music and dance boy. He has been busting moves since before he could walk. When Mal was still crawling and drinking bottles, John would turn on some jammin' tunes. Malcolm would pause, pop the bottle out of his mouth, throw it to the side, and start waving his arms to the beat. One of our current traditions is to turn on some dance music before bedtime (and if ever we forget, Mal will remind us). As soon as the music starts, he just gets into the rhythm and dances his little face off. He also turns somersaults ad nauseam (no really, I start to get nauseous just watching him roll down the hall, into the living room, and around the coffee table). Malcolm also loves to sing. It is part of our daily bedtime routine to sing a song chosen by each child. It doesn't matter who chose the song, though, because Malcolm will sing along. This boy enjoys playing in our outdoor mud kitchen (a patch of dirt under our backyard shade tree), playing with friends ("Maws is my best fwend."), and shredding the toes of his shoes (and socks) while riding on his wiggle car.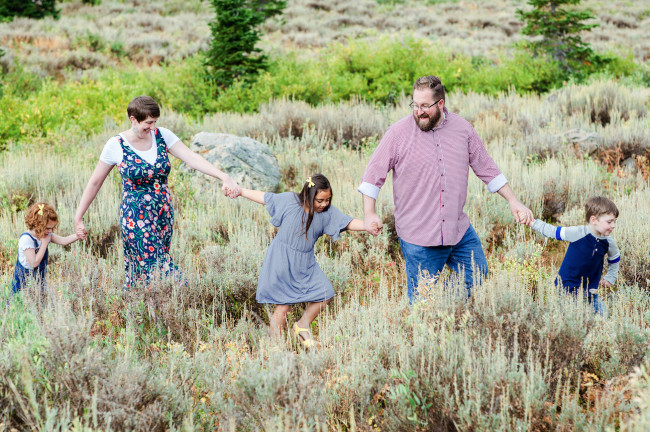 Open adoption? Heck, yes!
Our Family
Family is number one!
We love being together as a family laughing and talking our faces off. John and Lora were married in 2005 (that's fourteen years, folks!). All three of our children were adopted, and we don't take that for granted. We can honestly say we couldn't love them any more than we already do. If you'd like to learn more about our background information (and honestly, who wouldn't?), check out our instagram feed (@johnloraandco). We enjoy having open adoptions with all of our kids' birth families. We love to have our birth families (including birth grandparents) over to visit. We have even been able to visit Marzi's birth parents who are out of state. We can give text updates (including pictures), and we keep a current family update on instagram (@johnloraandco). If given the opportunity to adopt again, we would be delighted to stay in contact with you! We are happy to explore and discuss communication options that would create a comfortable relationship for everyone involved. If you have any questions, please to contact us here or at johnloraandco@gmail.com.