Profile not found
Afternoon art
Oct 17, 2020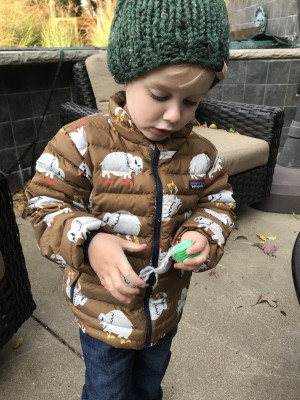 Making some clay worms with mommy!
Had a fun front yard party!
Oct 11, 2020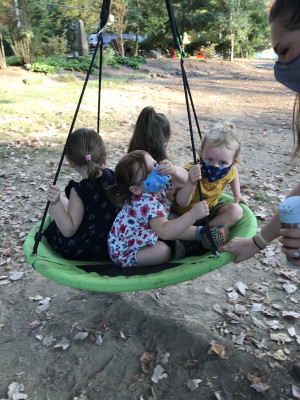 Got to spend time with friends and used the bounce house too fun!!!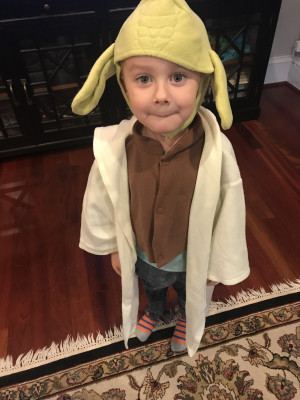 "Cute little man am I :)"
- Benji Yoda
Got pumpkins?
Oct 04, 2020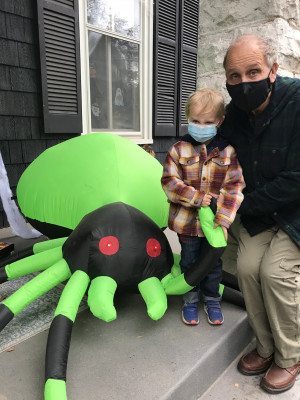 Had an awesome day getting pumpkins to carve!
Hanging out with our "uncles"
Sep 27, 2020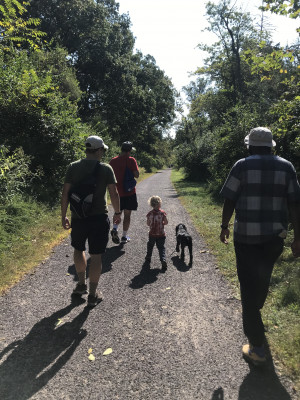 Had so much fun hanging with the boys today!
Beautiful weather and good company :)
Fall is Coming!
Sep 21, 2020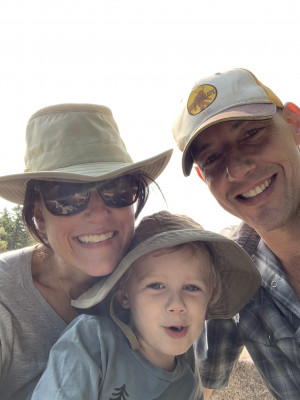 The weather is getting cooler! We are excited for fall!
First Day of School!!!
Sep 16, 2020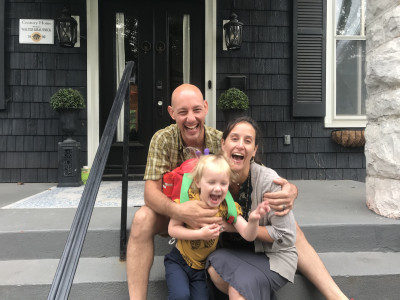 So excited to start school with my friends!
Happy Grandparents Day!
Sep 14, 2020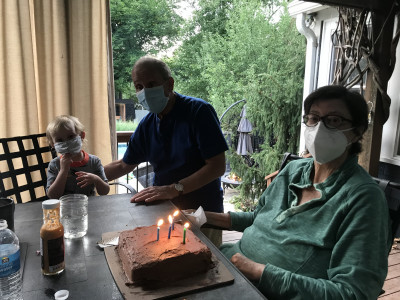 Celebrated birthdays and grandparents' day!
Chocolate cake and fun!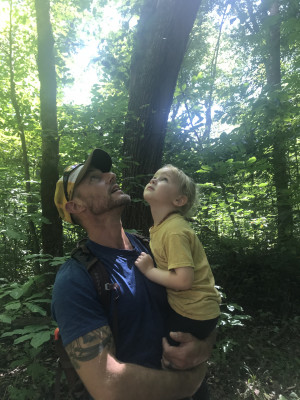 We have been having an awesome weekend!
Hiking, swimming, marshmallows by the fire, and art projects :)
We Love Pop-up Books!
Aug 30, 2020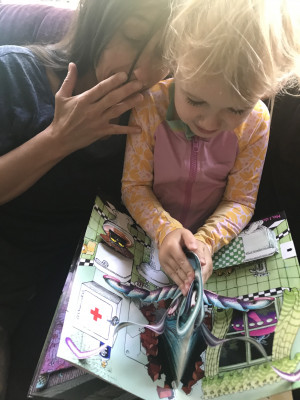 We love to read! Pop-up spooky books always get mom scared ;) Benji
Fun at the River
Aug 24, 2020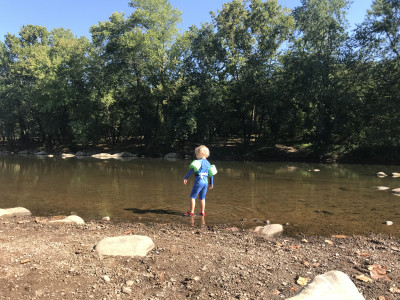 Enjoyed some family time this weekend by a river. Used my dad as a raft!! - Benji
Playin Legos with Pop Pop
Aug 18, 2020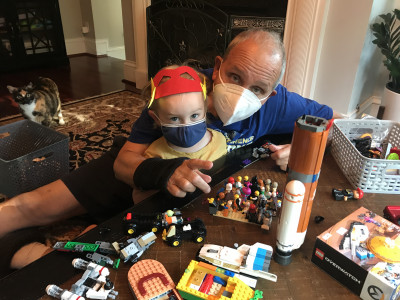 Monday night fun with grandpa. Benji is not sure what he likes more putting the legos together or taking them apart hahaha :)
Saturday work-out!
Aug 15, 2020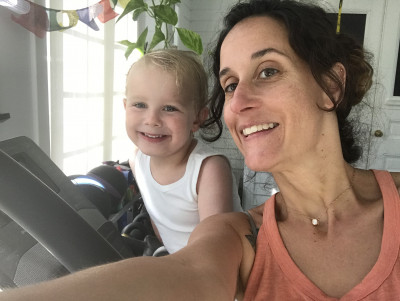 Mommy and me hit the home gym to work our muscles! Mainly I just hang out while mom lifts weights :)
Super Cool Castle
Aug 10, 2020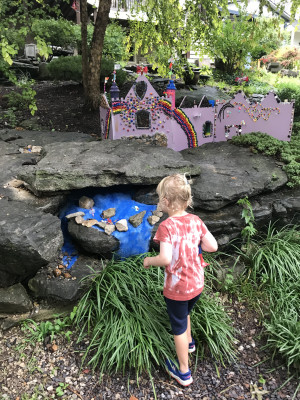 On our Sunday morning walk we found a magical castle! We wonder who lives there.
Sunday Morning Art
Aug 02, 2020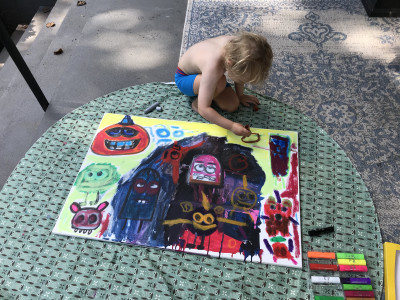 Beautiful morning! Beautiful monster art!
We Are Superheros!
Jul 28, 2020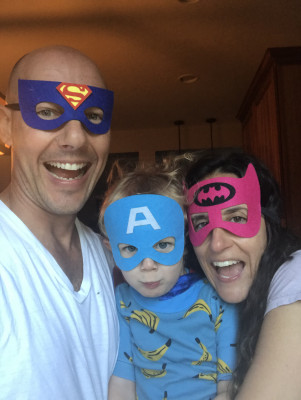 We channeled our inner superheros this morning during breakfast! Starting the day off right!
Fun Few Days Camping
Jul 25, 2020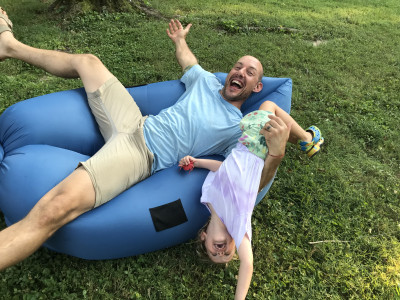 We had a chance to sneak away in our camper for a few days! So much fun - campfires, hikes, and river swimming!
So Happy to Be at Swim School
Jul 19, 2020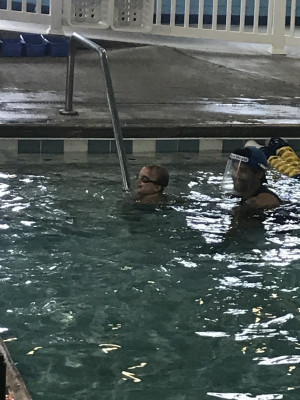 We are so excited that Benji has been able to go back to swim school! He is having private classes with his favorite coach!!!!
Witches' Brew
Jul 13, 2020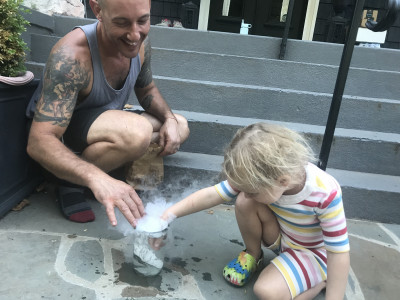 Did a dry ice experiment with Dado. Made a witches' brew!
Swimming on the 4th!
Jul 05, 2020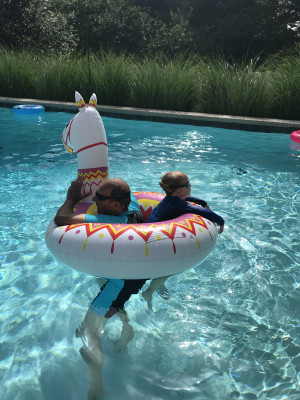 That raft is mine Pop pop!
Happy Fourth!
Jul 05, 2020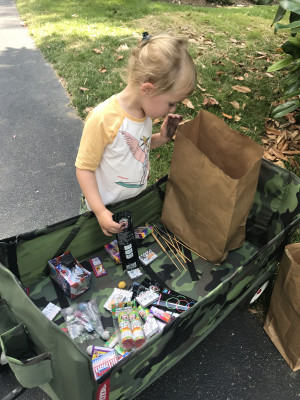 Had some fun outside with the grandparents and some little fireworks!!!
Sending Our Love to the Nursery
Jun 29, 2020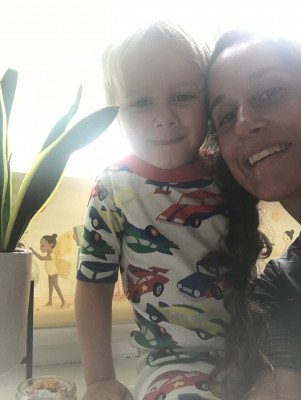 Benji and mommy have green thumbs!
We planted a beautiful house plant and put a blessing candle in the nursery today.
Pre-school Graduation Hike!
Jun 27, 2020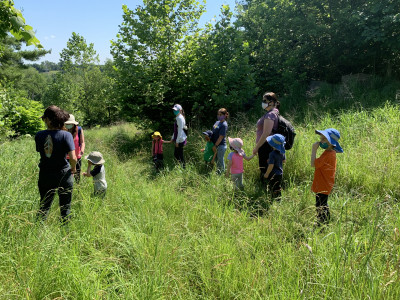 Although school didn't end this year the way we thought, we got to have a final day in the forest with our class!
Benji is excited to be starting a new private school this fall that focuses on creative development and ecology!
He is excited to become a member of his new class!!!
Breaking news...I can swim!
Jun 22, 2020
Benji and mommy have been working so hard to learn how to swim! Mommy is a big time swimmer and Benji loves it too!
After turning 4, he mastered swimming without his floaty!!!
Way to go Benji!!!
Happy Father's Day
Jun 22, 2020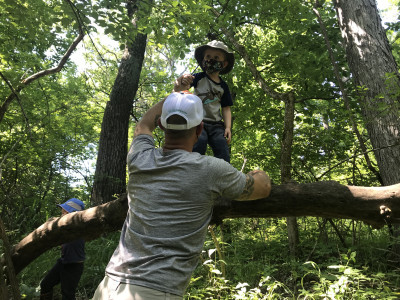 We really had a great Father's Day! Spent some time with family while maintaining social distance in the backyard. Also did a little bit of forest time!!!
Happy Fourth Bday!
Jun 20, 2020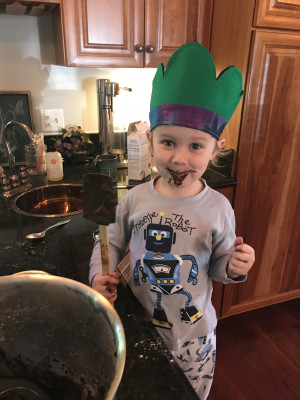 We had a great time for Benji's bday!
Swimming, pizza, and presents.
He wanted to make his own cake ;)
Went To The Bookstore!!!
Jun 15, 2020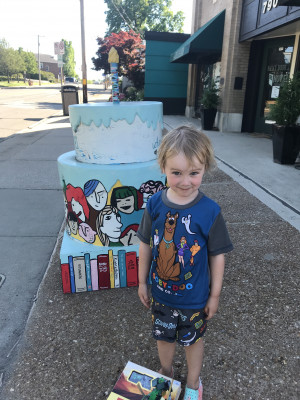 We are so happy that our favorite bookstore has opened up to small groups! We love going to pick out new stories to read!!! Reading is a huge part of our day. Benji is very imaginative and loves to tell stories of his own :)
Early Bday Present!
Jun 12, 2020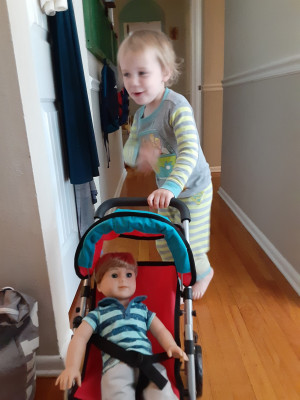 Next week is my bday and I got to get an early present of a boy doll that looks like me!! Can't wait for a baby brother or sister! - Benji
Working Hard with Dado!
Jun 08, 2020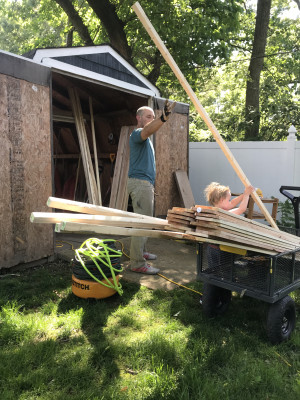 Dado and I were building a new chicken coop for the chickens. Can't wait until it's done and the girls have a new house to hang in! - Benji xo
Along Came A Dinosaur!!!
Jun 01, 2020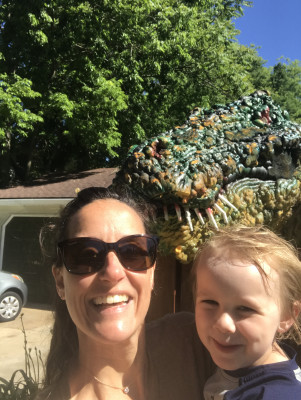 Out for a morning walk when all of a sudden...a dinosaur!!!!
Our neighborhood has lots of cool stuff including fun lawn art :)
Weekday Treat!
May 28, 2020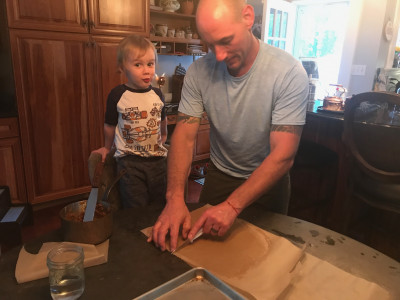 Who doesn't love cookies. Benji and Dado were hard at work making homemade fig cookies. YUMMY!
Memorial Day Fun!
May 25, 2020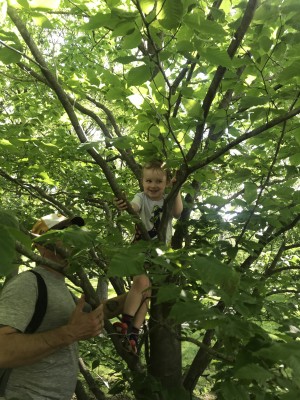 Had some great family time this weekend! BBQ, swim,
and hike!
Who doesn't love to pause on a hike for a little tree climb!???!!!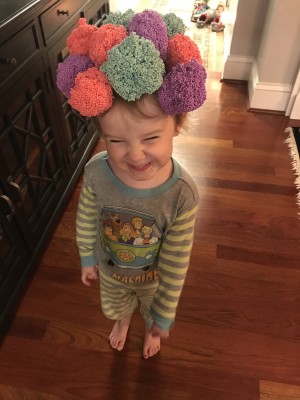 Kids crafts have come along way!
Made a goofy hat out of foam!
The New Scooby is Out!!!
May 16, 2020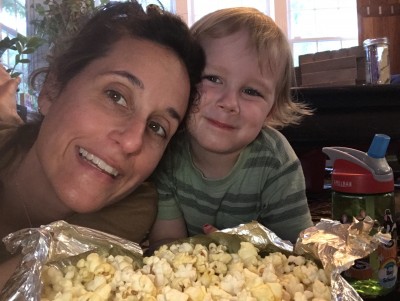 We don't spend too much time watching tv, but we LOVE Scooby Doo!
The new movie came out and it was super fun!
Of course we needed jiffy pop!!!
Yummy Chocolate!
May 11, 2020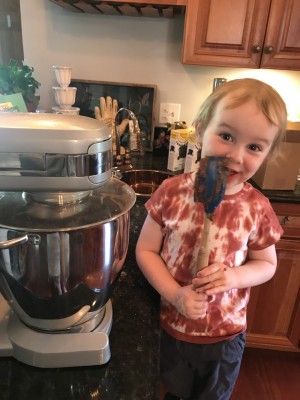 We had some serious fun cooking up so chocolaty goodness!!
Getting a Little Muddy!
May 03, 2020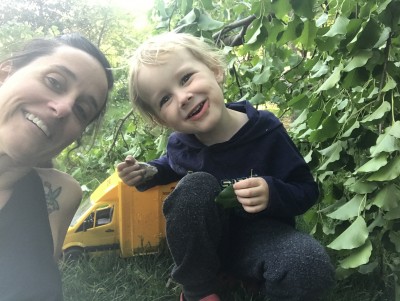 Having some Sunday fun playing in the dirt!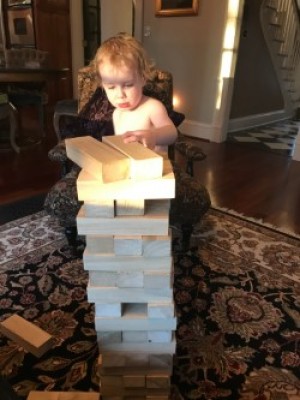 Rainy Saturday...no problem JENGA!!! We have so much fun playing games as a family. This is our large jenga which is super awesome. Benji has just mastered hide-and-seek. Look out here he comes!
Happy Belated Earth Day!
Apr 24, 2020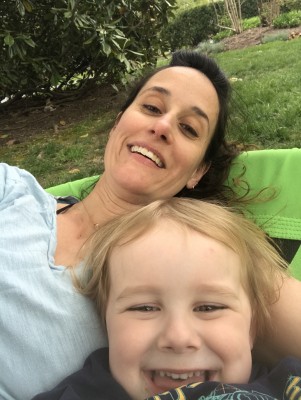 Hope you had a nice Earth Day! Benji and I spent some time hanging in the tree swing looking up at the sky! Much Love, Lauren
Great Weekend Outside!
Apr 20, 2020
Wherever you are, I hope you had the opportunity to step outside this weekend and have some sun shine on your face.
We wish you love, hope, and solace.
The Bunny Was Good!
Apr 13, 2020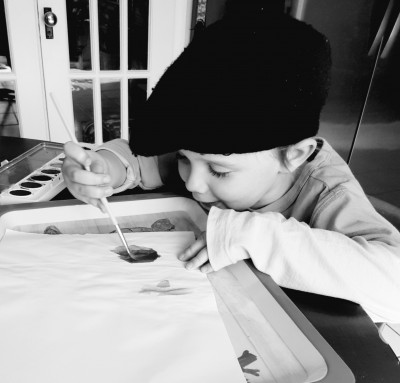 The Easter Bunny stopped by this weekend! We had fun hunting for "eggies" and eating sweet treats.
It is important to continue to celebrate fun traditions, even if they are not in the way we always do.
Creativity prevailed - we walked, painted, road bikes, and ate backyard BBQ!
Despite the Stay at Home Order...
Apr 06, 2020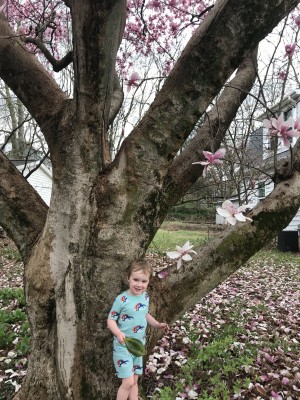 We are so happy to have a beautiful neighborhood in which we can be safe during time of social distancing, but appreciate the outdoors.
We try and take nature walks as much as weather permits. This tree is simply breathtaking! Helps to stop in these wild times and remember the beauty we can find in the small things.
Whoever you are reading these posts, I wish you love, I wish you well, and I wish you safety - Lauren
We Have Hope
Mar 25, 2020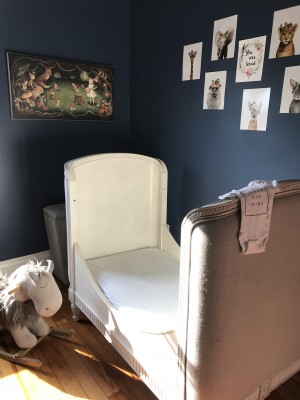 Despite this unsettling time in our country we remain strong and hopeful as a family.
We are forever patient and remain always ready to welcome a child into our family.
The Baby Chicks Are Growing!
Mar 16, 2020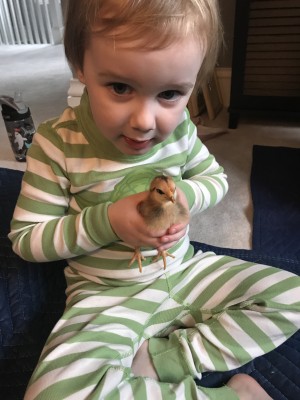 We are so thankful to have the lovely baby chicks to watch grow!
During this time, it is so important to keep those we love big and small close and safe!
Choo Choo!!!
Mar 13, 2020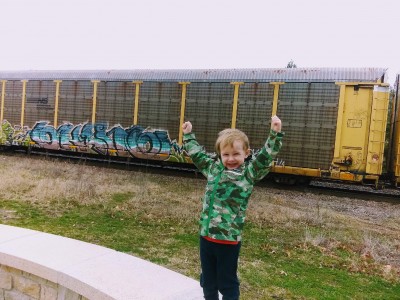 Some of Benji's favorite things right now are choo choos! Anytime we get a chance to pause and find joy we take it. Chuga choo choo!!!
Baby Chicks!!
Mar 09, 2020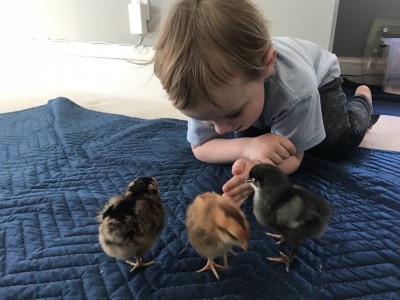 This weekend was awesome. We welcomed 3 baby chicks into our home. This is going to be a great learning experience for all of us. Benji is really excited to be able to take care of his "little cutie girls". Over this month, we will get to watch them grow into hens. We then will introduce them to our other hens in the back :)
Beautiful Weather!
Mar 02, 2020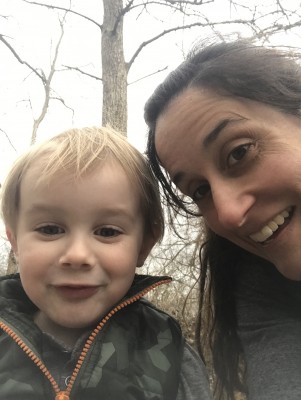 What a great weather weekend we had! Spent a lot of time outside!
We also got some cool artwork to put in the nursery! Benji can't wait for his brother or sister to come :)
Visited Crisis Nursery
Feb 28, 2020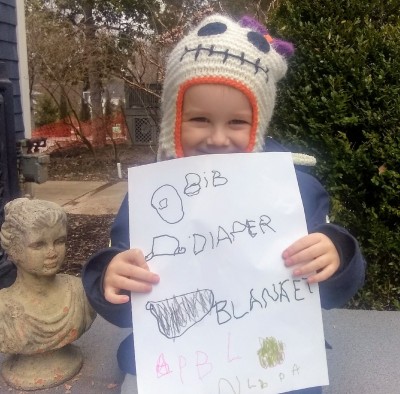 Today we went to a safe haven for mommies and babies that are facing an emergency due to illness, homelessness, or an unsafe relationship.
Benji learned that giving to others in need of our help is so very important! He made a list of all the things he wanted to share :)
The Golden Rule can be learned at any age. Benji has such a big heart he loves sharing with others.
Please take a moment to read a letter from Benji's birth mother Emily....
Feb 25, 2020
Dear Fred, Lauren, and Benji,
I am eternally grateful that I found such amazing people, and more importantly such amazing parents to love Benji. I am completely assured that you love him with all of your hearts and he will grow up with the most opportunities life with you will offer him. It brings me peace to know that I was able to give such great people such a great gift. One that you have deserved for a long time.
I thought this situation was going to be much harder in the beginning than it has been. When I was very early in my pregnancy I thought to myself, "There's no way I can do adoption. It would break me in half." But the more and more I thought about it, the less I made it about myself. As time went on I realized that it was never about me to begin with. I realized that no matter how hard it was going to be for me, it was the right thing to do for him. It wasn't fair for him to grow up missing out on so many things because of a lapse in judgment I made during a vulnerable part of my life. But this situation, I believe, was never a mistake. I have learned so many things and became a better person in turn. I made a blessing. I believe he will grow up and be such an incredible person. Especially with you two as his parents.
The way things worked out has somewhat shocked me. That I was able to find parents that had so much in common with me, it seems like this whole thing was meant to be. Can't wait for what the future brings!
With love, Emily
Sunday Swim Class
Feb 23, 2020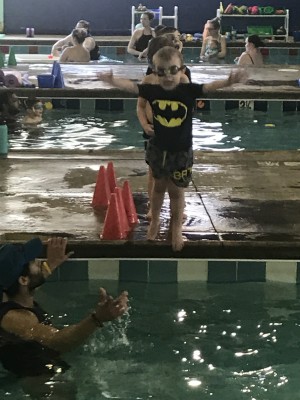 Every Sunday I hit the pool for a swim!
Benji is a total water baby!
Under the sea!
Feb 17, 2020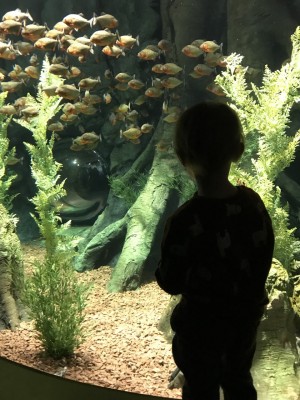 The aquarium was super cool. We got to see sharks, octopus, and our favorite....otters!!!!
What a great weekend!
Feb 17, 2020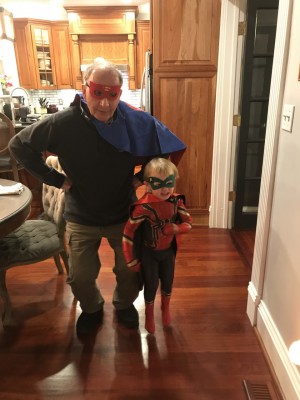 We had a great Valentine's Day weekend. Benji and Pop pop were superheros!
Happy Valentine's Day
Feb 09, 2020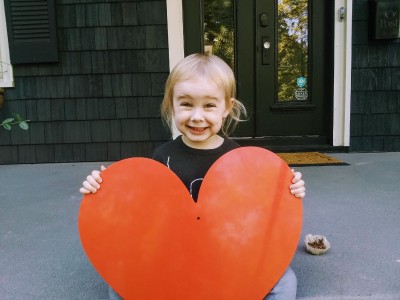 Happy valentines week!
Benji is excited to go on his first school field trip this week to a local animal shelter!
We love our furry friends :)
Little house under the tree....
Feb 07, 2020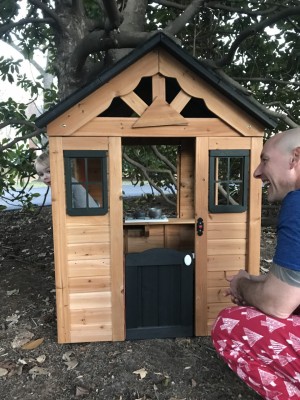 Here is Benji's little enchanted cottage.
Recently moved to an amazing neighborhood!
Feb 07, 2020
We are so excited! We just moved into a historic home!
The space is really great for kids - on almost an acre there is plenty of room to play. We just set up a playhouse under a magnolia tree that is likely over 100 years old.
It has been so fun getting the nursery together. Benji has been excitedly going through his toys, setting aside ones for "baby sister" or "baby brother".
We are hoping to soon add another to our bunch to share this amazing home, perfect for a family to create wonderful memories in.