Marissa & Redge
Hoping to Adopt
(Utah)
Greetings
---
We would love to be part of your future.
---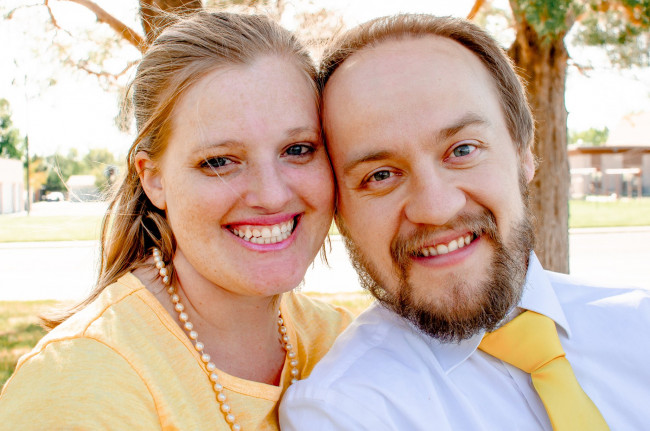 Redge and Marissa
Hello! We are Redge and Marissa Flake. ​We want to thank you for taking the time to get to know a little more about us and our family. As you decide your next steps in life, we would love to be considered to be part of your future.
A glimpse at our life.
---
Our home is full of laughter, fun and lots of hugs.
---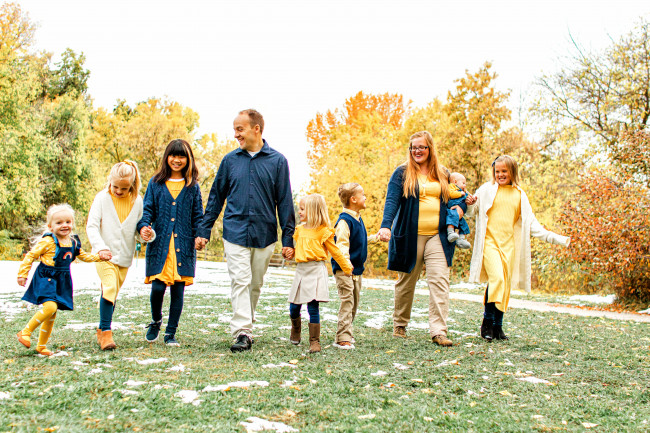 Our Family.
​We are a large family where there is always someone to play with and a lap to cuddle on. Our home is full of laughter, fun and lots of hugs. We put a high value on our family and we love to spend time together everyday. As a family we like to do crafts, read books, play games and Lego, go on walks/hikes, swim, camp, cook/bake and one-on-one dates.
We live in a beautiful family centered community in Northern Utah. We have a large park just a block from our home where we love to play on the playground in the summer and sled on the many hills in the winter. We have a lot of family near by including both sets of grandparents, aunts and uncles and many cousins. We love to visit with family often.
Why we want to adopt
---
We are excited to adopt again.
---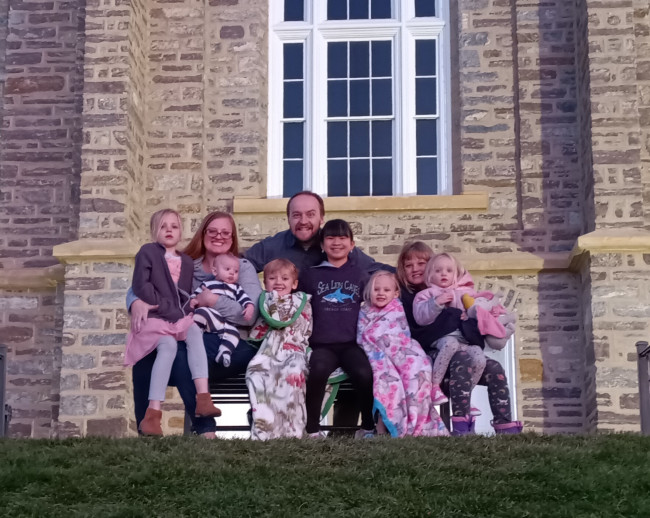 Family trips.
Adoption has always been part of our plan, even before we were married, we knew we would adopt someday. After our first child was stillborn we took that time to work on adoption. We were so blessed to be able to adopt our oldest daughter when she was a newborn in Taiwan. Since her birth we have anxiously waited for the time to be right to adopt again. We are very excited that time has finally come and are again hoping to adopt. Adoption is very close to our hearts and we honor the sacrifice and love that comes from this journey. Marissa's youngest sister was adopted as well. We know that any child welcomed into our family will do so with unconditional love and support from us, our other children, grandparents and all aunts and uncles.
Thank you.
---
Thank you for getting to know us.
---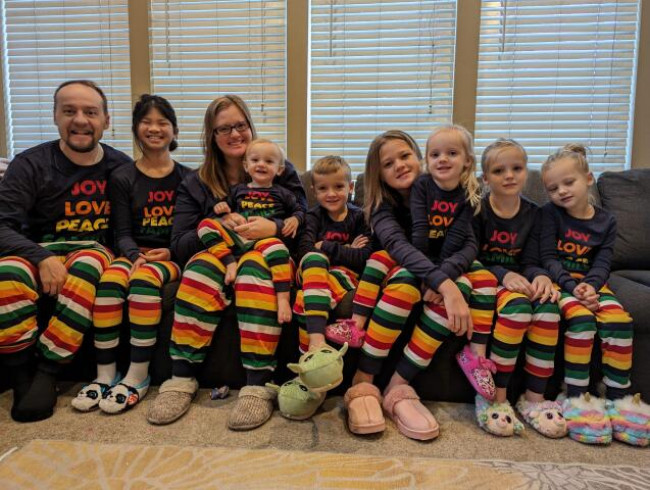 Christmas Jammies.
We want to thank you for taking the time to get to know a little more about us and our family. If you want to know more about us we would love to answer any questions you may have. Or you can visit our website to learn a little more about us. Our whole family is excited and ready to welcome a new baby and we thank you for considering us.
https://marissaflake5.wixsite.com/theflakesadopt