Adoption is a complex, intense, and completely unique community to be part of. It forces you to experience the highest and lowest of the emotional spectrum. Throughout the last few years, I have learned 10 important things about adoption that somebody who is not directly involved may not understand. By understanding these things, I hope more people can appreciate and communicate about adoption in a healthy way.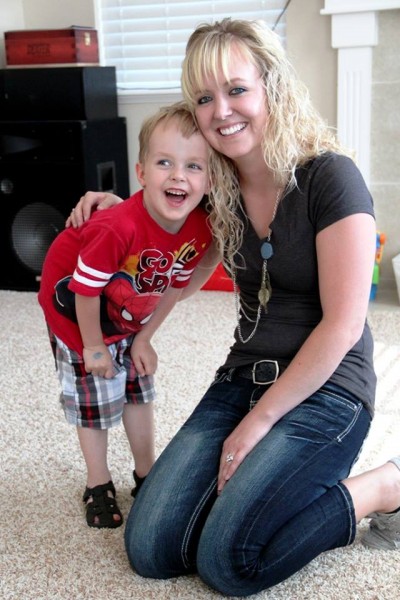 1. The grief will never leave–not completely.
But it gets easier to live with it. It becomes part of you, and you can learn to channel those emotions to benefit those around you, as well as yourself. For example, I have shared my story within my community and have had countless people tell me that they admire my strength and that my strength has given them the fortitude to face a trial they've been avoiding. So, while your grief may never leave, that can be a good thing.
2. There is a risk your child won't be grateful.
Most of the adoptees that I know are grateful for the sacrifice made. They understand at least a little bit of what it meant to sign those papers. However, there's a risk that your child won't understand, which is why it's important to come to terms, emotionally, with your decision to place before the child is old enough to show gratitude or not.
3. Watching another couple raise your child is hard.
Titles like "mine" or "theirs" are hard to assign in an adoption and can be viewed as inappropriate. The child I carried is mine to an extent, but he is their son in a way that is completely unique and separate from me. It's so difficult to watch as they take him to his first day of school. That could be me. It doesn't make it easy when they tell me how much he loves a new movie or how kind he is to his sister. I could be experiencing that. It's hard to watch his personality grow and not be able to participate as his mother–but that was part of the sacrifice. And the life he's living now is the life I wanted for him, which makes my sorrow bearable.
4. Watching your friends start their families seems unfair.
My best friend got pregnant out of wedlock, just like I did about four months after I placed my son. She and her boyfriend decided to get married and have since started their beautiful family. I was thrilled for her! Her new life was and is wonderful, and she deserves every second of happiness. However, I sometimes felt a twinge of jealousy at what I could have had. I played the "should have" game over and over in my mind, willing it to change what my life was. It seemed unfair, somehow, despite how happy I was for her. Over the years, those feelings have been easier to subdue. These feelings are part of the healing process and are necessary.
5. Your friends will change.
This is a good thing. Some people are emotional vortexes, telling you that "you need to forget" or " move on." There is a good balance inside of some people: They know when to take you out for a fun night on the town vs. letting you cry on their shoulder. They will change naturally. No need to rush or push. Just allow it happen and don't allow it to hurt you.
6. You will mature after placement.
This is a big reason as to why friends will change. Choosing to place a child will force you to mature faster than those around you. This is healthy, and it's necessary to help you through what you have experienced.
7. Dating after placing is difficult.
When you decide to "come out" as a birth mother to whomever you are dating at the time, there are three reactions: the man thinks you are easy and tries to act on that, he thinks you're easy and leaves you, or he thinks you're amazing and courageous. The last one is the winner. Sadly, he's also the most rare. I will say this: It is worth telling and worth being proud of. Anyone who says differently is kidding themselves.
8. Parenting after placing will be more emotional than you can imagine.
I placed five years ago, and my husband and I had a child of our own 1 year ago. The last year has been an roller coaster of emotions. I suddenly realized just how much I missed out on with the son that I placed. The only comfort I could find was knowing that he had two parents who did not miss out on any of that stuff. Had I parented, it would have been only me, and I probably would have had to work for most of his life and miss the little things. I appreciate my son I am parenting so much more knowing how life can be carrying a child and not raising him.
Pregnant and considering adoption?
Get your free adoption benefits and support bundle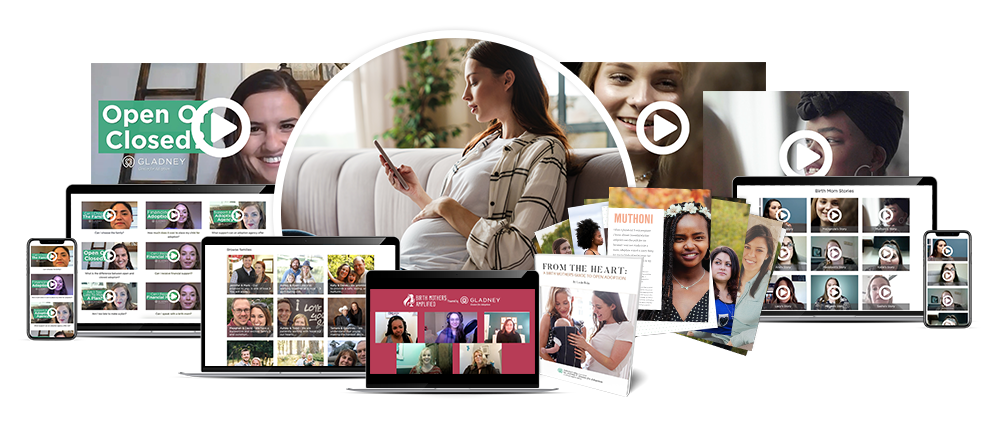 9. Holidays will be a grin-and-bear-it time of year. . . at first.
The first holiday season without my son was quite difficult. Friends and family gathered to celebrate happiness while I sat in the corner and gave polite smiles and forced conversations, ll the while wondering how my son was doing. Was he enjoying the feasts? Was he happy? Did I make the right decision? The next year was a little easier. He was enjoying the feasts, he was happy, and I did make the right decision. The smiles weren't as forced, the conversations weren't as empty, and even I was a little happier. Now, I look forward to the holidays. I'm excited to Skype with him and hear about what Santa brought him.
10. It is worth it.
I hope this article didn't come across, in any way, like I regret placing. I hurt band I cry, but I don't regret. He's so happy; He has two parents. I'm finally happy; I have a family I can call my own. Placement was worth it, and it continues to prove itself to me day in and day out. I encourage you all to make your list, to have a reference to look at when those days creep in that ask you whether or not it was worth it. To me, seeing how fulfilling his life is, it was worth it.