They left her at a Steak n' Shake. The beautiful, bouncing baby girl whom they had nurtured and loved since she was born, now almost four months old. They were ordered by the court to hand her off to a couple they had only just met and to say their goodbyes, not knowing if they would ever see that precious baby girl again. They had no choice but to watch as the car drove away with her to a new state, a new home, a new family. At home, the crib sat empty. No more late-night feedings. No more dirty diapers. Just a stinging emptiness and quietness that permeated the heart.
I first met my daughter's foster mother through a phone call. Due to circumstances beyond our control, our daughter spent the first few months of her life in foster care. We did not know where she was, who she was with, or if she was safe. We only knew of foster care what we had seen on TV or through horror stories we had heard on the news. It was a huge weight lifted from us when our daughter's case worker informed me that my daughter's foster mother was willing – and actually reaching out – to speak with us.
When I made that call, I remember being incredibly nervous; prepared to defend myself, prepared for the worst. It was a huge relief when the voice on the other end was immediately exuding love and understanding. Amy, my daughter's foster mother, gushed over her as if she were her own. She immediately updated me on her development and milestones and noted that she was excited to meet us in the coming months. The weight fell from me as I was able to sense my daughter was in incredibly safe and loving hands. After I disconnected the call, I immediately received a text message. It was from Amy. Attached, the first picture of my daughter I had seen since the day of her birth. She was dressed for Halloween, with the largest, most beautiful brown eyes I had ever seen. I fell to the floor in tears and a heart full of gratitude.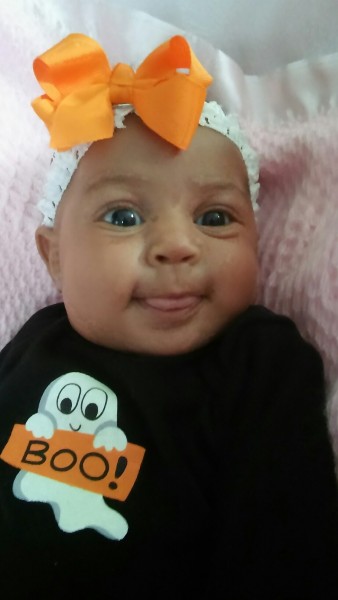 On an early winter day, just before Christmas, we sat at that long table at Steak n' Shake with my daughter's foster family. The court had just granted us custody, and we decided to have a meal with the foster family before we headed home with our baby girl. At four tables pushed together, we sat with my daughter's foster mom and dad, and her three foster brothers who just adored her. The mix of joy and grief in the air was palpable. All of us fought back tears throughout the meal, excitement and heartbreak behind each drop. I could see how much they loved her. As much as my heart broke in those first few months being without her, I could not imagine the pain of her suddenly leaving their lives after almost four full months. They were all she had ever known. They were family.
It is much too easy to forget the role of foster families. As an adoptive parent, when a child comes from foster care, there are so many voices telling you that you are "saving" a child from foster care. While this scenario does unfortunately occur, there are so many more amazing foster families than not! I will forever be grateful to my daughter's foster family, but more than that, want to make sure they always have a place in her life. How could we not include and hold in such high regard the people who protected and loved her for the first months of her life?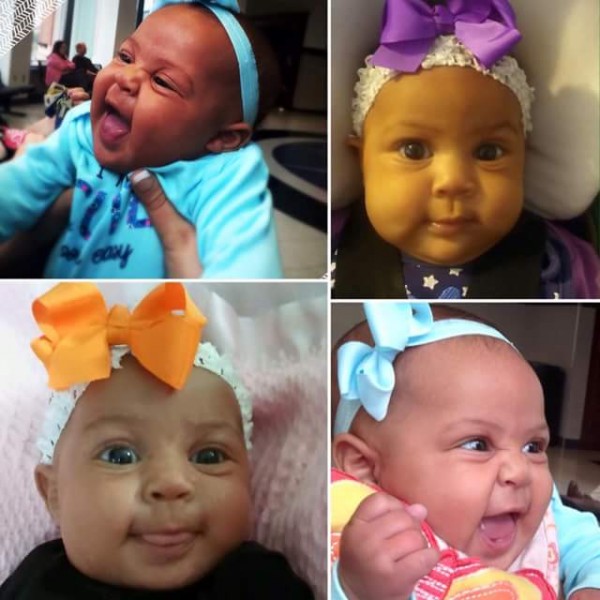 I could not imagine the grief that a foster family goes through not ever seeing a child again or not even knowing if they were okay. Yet, this is the scenario that happens more often than not. Foster families are pushed to the wayside after reunification or adoption, sometimes with not so much as a thank you. They are expected to accept this as normal, but it is simply not realistic for the heart to accept and not break. Honoring a child's foster family goes hand in hand with making sure to respect your child's story that began well before they were adopted. It is also easy to forget those that came before you for a desire of forward motion and very often pride. It takes little to stay in touch, yet will mean the world to both your child and the foster family.
For foster families to be expected to simply "move on" from a child who became like their own is ridiculous and heart wrenching. I could not see the tears in the eyes of their youngest son across that table – having to grieve at such a young age the loss of the baby girl who became his sister – and not commit to making sure she always be a part of them. If the situation is healthy, simply exchanging information or becoming friends on social media can mean the world. Adoption at its core is growing families, not exchanging them for another. If your child is blessed with an amazing foster family, acknowledge that love and let it grow with your child.