Recently, NBC's hit show This Is Us has been inciting bouts of ugly crying from thousands of members of the adoption community every week. The material is raw and the characters are realistic, and the show portrays adoption in an honest light. It shows that adoption is not always magical and exciting and that the families who adopt are not always perfect. Even the most-beloved characters on This is Us are human and flawed.
I am an adoptee, and recently, the family dynamic in This is Us has caused me to sit and reflect on my own relationships with my husband and my kids. I have felt Randall's pain of missing out with his birth family, and I appreciate seeing it in a way I have never seen before on screen.
The show has also opened up a great conversation on transracial adoption. On the show, expecting parents Jack and Rebecca were having triplets. When one of the babies was lost, it prompted the adoption of Randall, a black baby boy abandoned at a fire station. The show tells their everyday story, which features the daily struggles in their family life. It highlights issues the kids have with each other as well as Jack and Rebecca's ups and downs in parenting them. It covers adoption, loss, and foster care in a way that is touching people like never before. It gives us all the feels, and we can't wait for more.
People have had a lot to say about This is Us because of its realistic portrayal of adoption and what it can be like. Here is a sampling of what some people are saying about the show: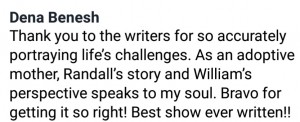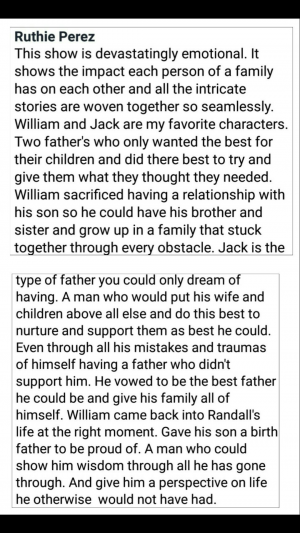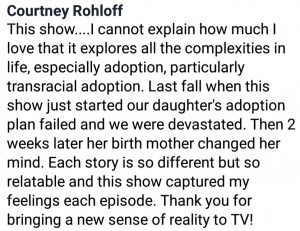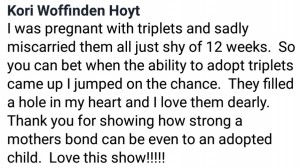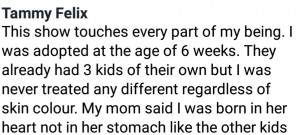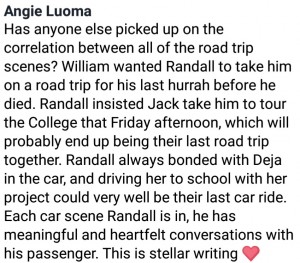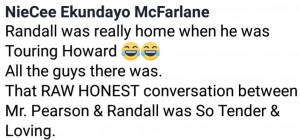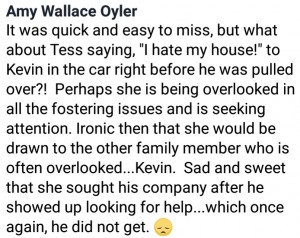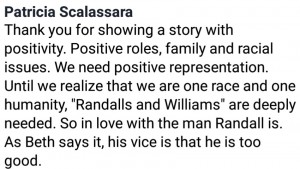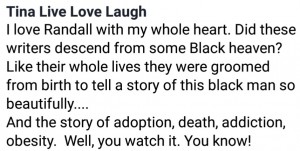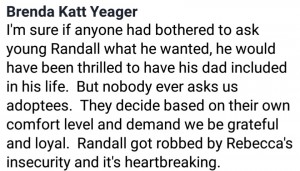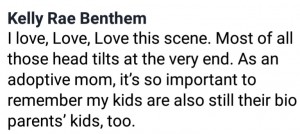 Have you seen the show? What are your thoughts? Are you as excited as we are to see where the show takes the story of adoption?