Dear [birth father],
Though you will never read this, everything encased in this letter needs to be expressed, though not as much for you as it is for me.
In your absence, I found someone who took care of me and took your place as our son's father while I was pregnant. And he has done better than I could have asked or anticipated. He is the love of my life, and has continued to love and support me as our son's birth mother. He accepts those flaws you despised me for and cares for our son like I hoped you would have if you had stayed in the picture.
Even though I can't imagine you caring or feeling you were in the wrong, I have forgiven you. I've forgive all the horrible things you said to me; all the threats to hurt me and cause me to miscarry; all the put downs to make sure I wasn't happy; all the ways you made me feel I wasn't worthy of living and neither was our son. I've forgiven you with no apology required. I love our son and his adoptive family, and no amount of words you ever said could make me feel differently.
However, even with forgiveness, I don't necessarily wish things were different. I didn't care for your input during the adoption process. I didn't care for a relationship or marriage with you. I still don't care for contact between us. And, for now, I don't want you to have any contact with our son. I know how happy he is and would hate for you to jeopardize that.
With that being said, I do want you to know that our son who I placed is okay, that he's safe, and that he's happy. I do want you to know that his adoptive family is amazing and they love him more than words can say. I want you to know that he is turning out to be a good person with good values and a kind heart. I also want you to care. If ever he decides he wants to find you, I want you to care that he exists. I don't mind if you would prefer to stay out of his life, but you are part of who he is. And I must say, he's wonderful! He has your eyes. Your nose. Your smile. Your hair. I'm sure he'll get your height because of his huge hands and feet. He is absolutely hilarious, and has the most intoxicatingly contagious laugh.
I would also need you to know that I'm sorry for any hardships I've extended to you with my decision not to terminate the pregnancy and not to parent him. I know it's not what you wanted. I know you didn't want that connection with me. I'm aware this may have an effect on your future relationships; that telling another woman you have a child somewhere out there isn't something all people will accept. I understand this could further affect the relationship you have with your family—that your parents won't ever know their grandson, and your siblings won't ever know their nephew. And I'm sorry. I really am. To you and everyone else this may have affected. It was only ever my intention to do what was best for him, not us.
I dearly hope I don't have to see you again in this life to say it, but in the next life, I promise to find you and tell you I'm sorry myself. Not for our son's life; for his life, I regret nothing. But for any hurt, anger, or malice I've caused you, I will give my most sincere apology.
Pregnant and considering adoption?
Get your free adoption benefits and support bundle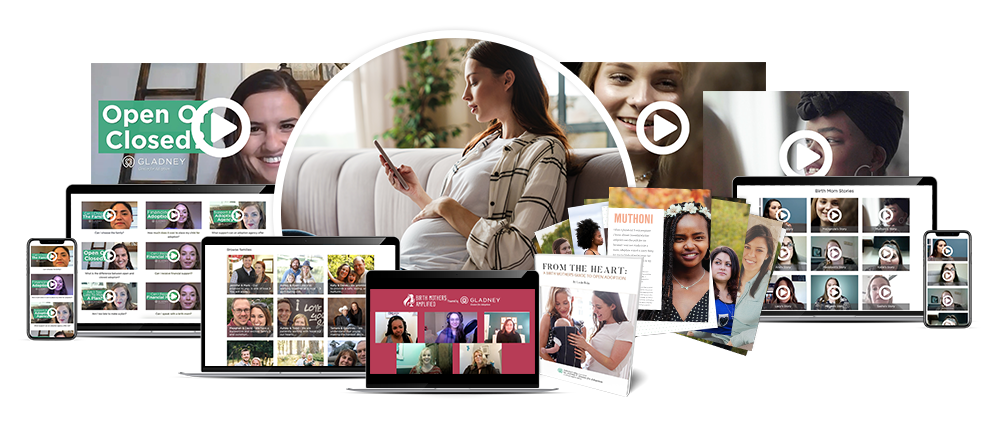 I do wish you well and hope you're happy in the path you've decided to take.
Sincerely,
Lindsey