The room was dark, the crowd was silent, and the only light shined brightly upon one man's frame. He swayed back and forth, uttering a silent prayer before the first note of the piano struck. Michael Ketterer's version of "To Love Somebody" won over America's hearts and got him the golden buzzer from Simon Cowell on America's Got Talent.
However, Michael had a golden buzzer sounding off for other reasons than his music: he has a golden heart. Michael works as a mental health pediatric nurse and is the father of six beautiful children. Even more intriguing is the reason why Michael was on that stage. He was there so that his children could learn that their dreams can come true.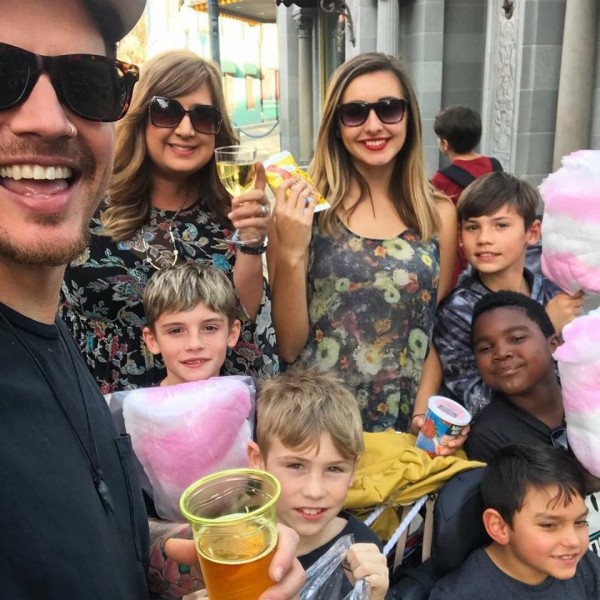 The Adoptions
Michael has one biological daughter and five sons he and his wife, Ivey, adopted out of foster care. Sofia, Michael's daughter, was having dreams about adopting three boys, and the first call that Michael and his wife received from the social worker was for three boys needing placement. Michael and his wife ended up adopting Jared, Chase, and Jeriah out of foster care. Then, they adopted their son Sean who was homeless and who was living in foster care at the time. Not long after, Rodrigo entered the family's life. He was the Ketterer's final adoption.
The Ketterer's children have gone through a range of trauma and abuse. Rodrigo was shaken so hard that he developed cerebral palsy. When the Ketterer's received a call from the social worker about Rodrigo, they were told that Michael was the only foster parent who had experience as a pediatric nurse. In essence, they were the only family who could properly help and take care of Rodrigo. Of course, the Ketterer's accepted. Soon after placement, Rodrigo was grafted into the family as well, and Michael and his wonderful wife have been loving him back to life and helping him defy the odds set against such a young boy.
During his audition on America's Got Talent, Michael said some words that struck the heart of the world. He also struck the heart of me as well. He said, "When you're surviving, you can't dream." Michael's five boys have learned to survive through neglect and abuse. They came to Michael and Ivey lacking the basic skills of being a child who knows safety and security. Michael and his wife seek every day to show them a life of love, stability, and family.
The Ketterer's Dream
Michael's dream, along with his family, is that they can have a bigger home and resources within that home to support and give space to Rodrigo to continue to strengthen and grow. He has progressed so much from his symptoms and defied many odds set against him. Doctors told Michael and Ivey that Rodrigo would not connect, speak, and have a normal life; however, the love the Ketterer family has, has caused Rodrigo to attach to his family, speak, and begin to walk.
Free from Survival to Dream
The Ketterer boys know a life outside of trauma and abuse. Michael and Ivey have given them a life filled with love and hope. Even now, Michael and Ivey fight to make their family dream for Rodrigo to come true so that he too can have a life outside of survival and live his dreams. For adoptive parents and children, I hope you will know the love and support that Michael's family has. Michael wants you to know that adoption is one of the most beautiful gifts to a family. It grows everybody and strengthens each member.
Remember Michael's words: "When you're surviving, you can't dream." Help a child have his or her dreams come true today.
Are you ready to pursue a domestic infant adoption? Click here to connect with a compassionate, experienced adoption professional who can help get you started on the journey of a lifetime. Also, visit our photolisting site for children who are ready and waiting for a forever family.