I remember writing essays in elementary school about who my hero was. One year I would pick Scooby Doo, the next I would choose my best friend, and it would continually switch from one answer to the next with no genuine thought behind it.
Of course, as I grew I began to look at qualities in people and realized that everyone has heroic traits in them. Soon, I learned of a dark past from somebody close to me. She told me of horrid things she had lived through in her childhood and I wondered how she could overcome such trials and still be the woman before me. If I had to choose a hero now, it would be her.
I bring this up because of a few comments that seem to be sticking with me lately. When new people in my life learn that I am a birth mom, I usually hear something along the lines of "I think it's wonderful that you could do that for your child, and that couple." Those types of comments never resonate well inside of me, and I have told myself that it's because I don't accept compliments well. Perhaps that's not the issue, though. Perhaps the issue is that I'm not the hero in this scenario, but rather, we all are. My son, his parents, and myself all have "heroic" qualities that have been brought out because of adoption.
My son saved my life.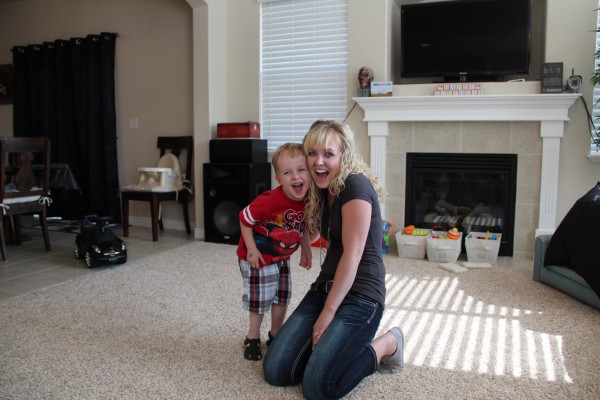 I'm not dramatizing that in the least. The path I was on was one of darkness, a life filled with depression and despair that I was unable to pull myself out of. The thoughts that visited me during the night were filled with pain and hopelessness. I wanted nothing more than to distract myself from living.
Soon, those thoughts crept into the waking hours of the day and I lived every moment hoping it would be my last. It's a terrible feeling, when the only hope you have is the hope that it will be over soon. This path was dangerous, and the beautiful irony is that when I found myself pregnant and alone, I began to look for a purpose.
It's not something that happened overnight, and I can testify that the pregnancy made my life more difficult in a lot of ways. But I was never really alone after that. My son was with me when I cried at night, he was there in my moments of weakness when I begged for an ending. He was stronger than me, and I began to rely on his presence. I began to eat healthy, full meals that had nutrition and value to them. If I ate well, so did he, I would think to myself.
When my horrid thoughts would visit, I began to have the ability to replace them with my son. I knew from the beginning that I was not going to raise him, but I was determined to give him the best chance at life that I could. Since relinquishment, I have periods of time where darkness tries to fill me. It's still hard to fight, but not as hard as it was before. I gave my son life, he gave me a reason to live. He is my hero.
As for his parents, they are obvious heroes to me.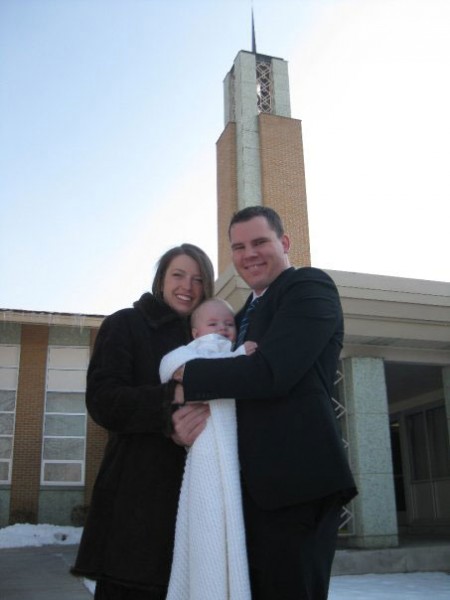 They have never looked at our son as anything besides "our son." I can't imagine the emotions experienced during the adoption process from their point of view. But they never seemed to let that discourage them. They do everything in their power to provide a wonderful life for our son. They sacrificed money, time, possessions, heartache, questions of the unknown, fear, and many more things in the hopes of having a family. They are heroes to me because they defend me and allow me to have a relationship with my son. They've told me about instances with strangers who ask if they are afraid that I will somehow come and take him away from them. In an instant, they've jumped to my defense, not only showing those strangers that they love me, but showing our son that he can love me, too.
Pregnant and considering adoption?
Get your free adoption benefits and support bundle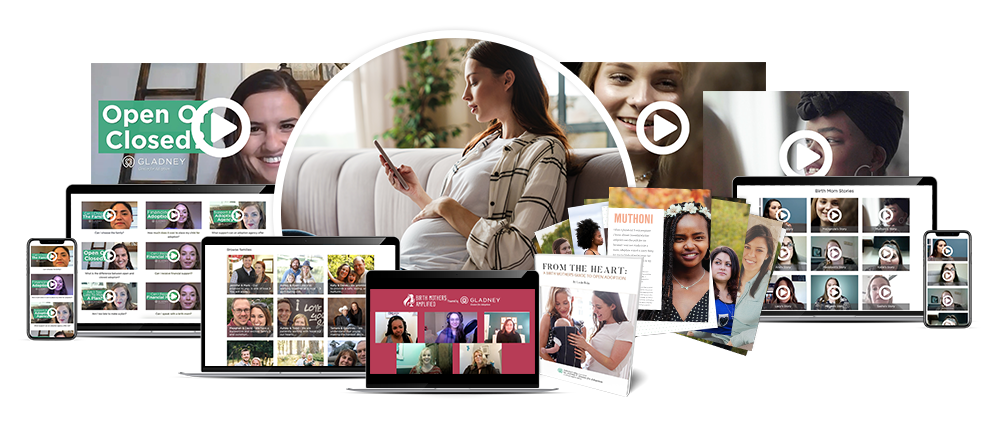 I'm not the best person to accept compliments, let alone toot my horn, but I can see the sacrifice in my decision to place my son, a sacrifice being the act of giving up something great for something even better.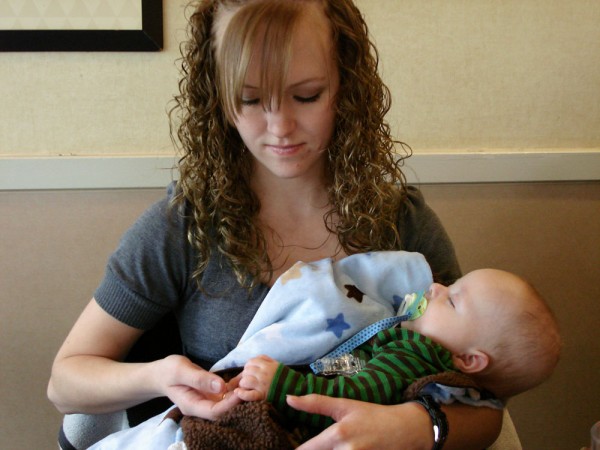 I gave up the chance to raise my son. I gave up having him fall in love with me the way he is now in love with another woman. I gave up PTA meetings, teaching him to tie his shoes, buying him his first car.
The something better? His quality of life. His stability in a father figure. He will now have parents who can afford to pay for baseball lessons and not have to work so many hours that they miss the games. He won't be shuffled from house to house every weekend because his birth father decides he wants shared custody. He will know where his next meal is coming from, he will know that he has two parents who love him and are willing to do anything for him. Because I gave up my chance at being his mother, he will know what it's like to be loved by his parents, their families, both of his birth parents, and both of our families. Adoption is about love, and my son has more love than he will ever know.
Perhaps the issue isn't that I don't accept people telling me I'm the hero for placing my son. Perhaps the issue is that we sometimes forget the other roles played in the adoption triad. I don't think I'm the hero they think I am. Or maybe I am. The point I'm trying to make is that maybe we are all heroes. Heroes who will do whatever we can to provide the best life possible for our children.