There are so many amazing men in my life to celebrate Father's Day for this year. My husband, my father, my brother, my father-in-law, grandfathers, so on and so forth. One man, in particular, that I'm grateful to be celebrating: the man who is raising the son I placed for adoption. My son's father. This time of year always reminds me of why I chose him as the adoptive father and for the blessing of raising that beautiful boy. How did I choose such a man to raise my son? What qualities did I look for? And why?
The adoption is not perfect, just like any relationship. That being said, I could go on for eternity on why he is the perfect adoptive father for our son, but I'll do my best to just stick to the main points of why I chose him.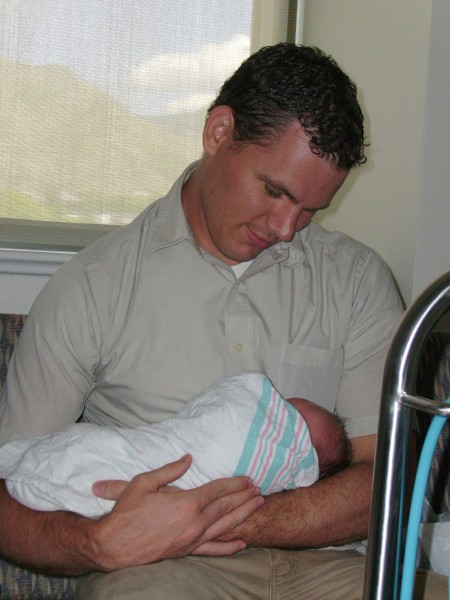 He holds a fantastical love for his wife.
I'm talking Prince Charming, Jim Halpert, Pepé Le Pew, head over heels, every-cliché-in-the-book in love with his wife. I could tell before I met them that he loved her and would go to the ends of the earth for this woman. One of my main concerns for choosing adoption was the relationship I had with the birth father and how that would affect our son. The fighting, the immaturity, the general fact that we weren't in love were not issues that this child would face being raised by his adoptive parents. I choose him to be my baby's adoptive father because I knew he would love his wife, and show my son what healthy relationships are made of.
Two firm religious feet.
I was raised in a Christian household. I expected my son to be as well. The agency I went through to find my couple was specific to my religion, so I knew that there would be a basis of Christianity inside of whatever home I chose. However, I wanted a firm foundation. I met the couple, face-to-face, and the way he spoke of religion and how prayer has been a powerful influence in his life (without any prompting from me on what I wanted, religiously speaking) confirmed in my head what I felt inside of my heart. He was to be my son's father.
I fell in love with his honesty.
I was afraid to come into contact with any couples, for fear that they would manipulate their way into my heart until the papers were signed. I knew after talking with them that this was not their intention. He told me upfront things he expected from our relationship, things that didn't sound completely in my favor. The fact that he was so honest with me helped me trust him. None of the papers were signed and he was already telling me that they were going to "promise low" and "perform high"—meaning they were promising me one email a week and one visit a month, and if they felt they could trust me after they got to know me better then the relationship could evolve in my favor. Certainly not sweet talk, but honest, necessary, and somehow comforting.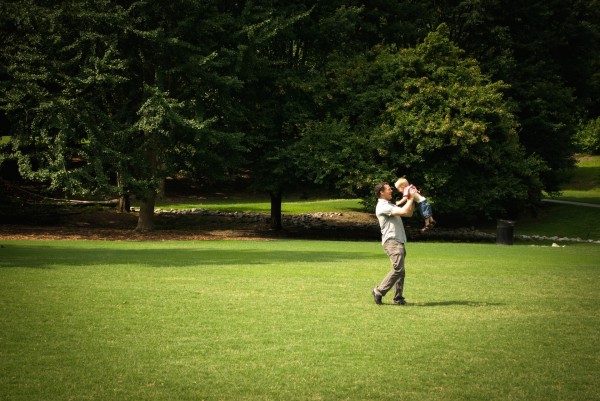 Pregnant and have questions? We can help answer your questions by telling us what works best for you.
There's an equal (if not greater) appreciation for education.
I had a degree and was on my way to earning my second when I was pregnant. Education, to me, is one of the most important things a person can attain in this world. After all, our fabulous Benjamin Franklin said, "An investment in knowledge pays the best interest" and I 100% agree. I wanted that value of knowledge and desire to learn to be instilled into the child I was carrying. The man who sat in front of me, holding his wife's hand, wondering if my child would one day be his, valued education. He was working on his Master's Degree when we met and has just now (6 years later) graduated with his Ph.D. His Ph.D. requires him to always be learning, and I know now, just as I knew then, that him doing this will show through in his parenting.
His humor caught my attention.
I love to laugh. Who doesn't, right? Especially during awkward situations. When we met for the first time, he joked almost through the entire meeting. What a terribly awkward thing to do, but I found myself laughing right along with him and his wife. It says a lot about a person to be able to ease a tense situation with quick wit. It made me love who he was as a hopeful adoptive father, and the six years of my son's life have shown me that he's just as amazing as a father as I thought he would be.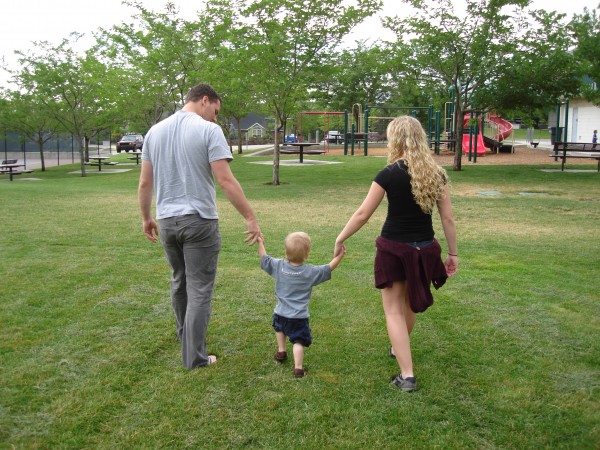 Are you considering placing a child for adoption? Do you want more choices with your adoption plan? Do you want to regain more control in your life? Visit Adoption.org or call 1-800-ADOPT-98. We can help you put together an adoption plan that best meets your needs.