It played out online for the entire adoption community to see: A hopeful adoptive couple had been sharing their family's journey publicly through blogging and Facebook and over time acquired a loyal following. Friends, family, and Internet readers watched as they began the adoption process and were ultimately matched with an expectant mom.
Mom went into labor and delivered a healthy baby after which she experienced a change of heart regarding her adoption plan—she wished to parent.
The public fallout in the online adoption community was enormous. Up until this time, the hopeful adoptive parents had every expectation that this was their baby so they quickly sent out desperate pleas to their readers: "our child," "our birth mother," and, "this baby is supposed to be with us."
Wait a minute.
"Our birth mother." The language we use in adoption is important because it can reflect our beliefs and motives and can ultimately influence our actions. The reason this particular couple's adoption situation ignited such an online firestorm (along with their choice to share publicly) was due to the entitlement and ownership over a child that was not theirs yet. I might recall this situation specifically, but I still see the same thing play out time and time again—hopeful adoptive parents claim "our birth mother" and "our child" when in fact she isn't a birth mother to begin with.
She is still an expectant mother pregnant with her own child.
Pregnant and considering adoption?
Get your free adoption benefits and support bundle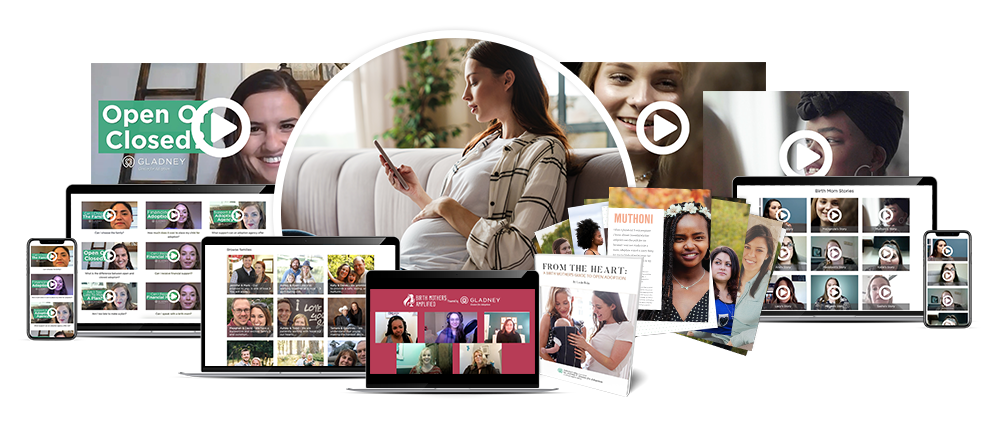 Preplacement: guard against "our birth mother" mentality. She is not an incubator for your child.
Post-placement: she still isn't "yours." She is your child's birth mother. I have never referred to either of our children's birth moms as "ours." She isn't my birth mom! She is my son's or daughter's birth mother. It might feel like mincing words, and ultimately, the posture of our heart matters infinitely more than the words we use. But because one often reflects the other, hopeful and current adoptive parents, do well to consider whether the words they are using are accurately reflecting this posture.
Are you considering adoption and want to give your child the best life possible? Let us help you find an adoptive family that you love. Visit Adoption.org or call 1-800-ADOPT-98.