Tiffany's birth mother was just 16 years old and unable to care for an unplanned child. As a newborn, Tiffany became the first child for a white couple who would eventually fill their home with children, both adopted and biological. As an adult now, married to a white man, Tiffany has beautiful children who are exposed to both cultures. She learned through the way her parents raised her that culture and heritage are two different things; that there is much to be gained from exposure to many world cultures; and that love knows no boundaries. Tiffany's upbringing ensured she would become a loving parent herself. Her parents celebrated Tiffany's culture and continue to do so. And they celebrate adoption. Following is a short interview I had with Tiffany:
Tell us when you first knew you were adopted:
I knew I was adopted from a very early age and not just because I am Native American and my parents aren't. My parents were very open about me being adopted and I had a little book about adoption that they read to me often. I still have it today. I would tease my siblings that my parents got to "choose" me and that my parents didn't have a choice to have them.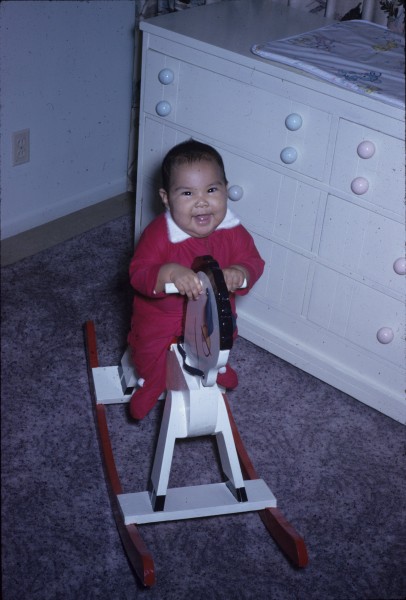 Through the years, how have you felt about being Native American with white parents?
Being Native American with "white" parents bothered me most as a teenager, probably because that is a critical time of figuring out who you are and your place in the world. Also, I grew up in rural Utah in a very small town. There were some Native Americans at my school, but they were either there through the LDS Church's Indian Placement Program or a residential dormitory for Native Americans and were only there during the school year. I felt isolated being native in a white family, but it wasn't my family that made me feel that way. With them I never felt I didn't belong or wasn't part of the family, nor did I feel that I was treated differently from my siblings.
Funny story, I recently started teaching at a new Montessori school and my parents and siblings would come to visit me at my school when they were in town, because a Montessori classroom is very different from a traditional school. After a couple of different visits from my family one of my students said to me, "You must be adopted." I asked why did he think that and he replied, "Because they don't have skin like you and they look different than you."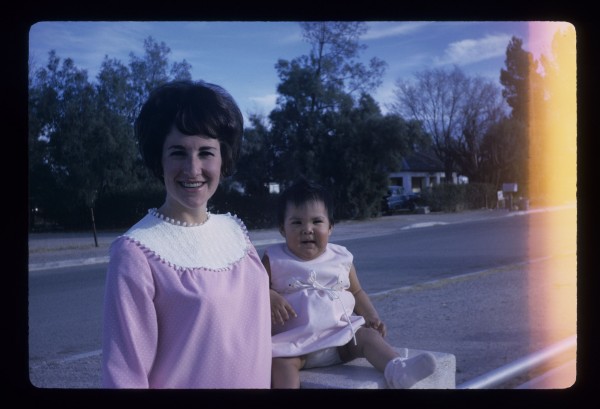 Was there anything your parents did that helped you learn about your culture?
During the time I was growing up, my dad worked for the LDS Church with the Indian Placement Program. He would do follow up visits with those who had been placed in families, and organize trips and youth conferences. My family would travel to the Navajo reservation in Arizona often. My parents had many friends who were Native American and I would get to go to the Placement Program youth conferences and activities (not my siblings) with my dad. I learned a lot and dated Native American boys.
My parents would encourage me to be proud of my heritage and do things that would promote the positive. I participated in an area Miss Indian Teenager pageant and the Miss Indian Scholarship pageant. When I went to college at Brigham Young University I joined the performing group, Lamanite Generation (now called Living Legends). I learned the most about the cultural part of my heritage during this time. I learned about the native dancing and dress associated with other Native Americans. The performing group not only focused on Native American culture, but the Latin and Polynesian cultural as well. I took a Navajo language and Spanish classes. I realized that it was much easier to learn Spanish than Navajo. At BYU, I learned to love not only my culture, but other cultures too.
To this day I have a passion for learning about the people of the world and as a Montessori teacher I love sharing and exposing cultural differences to the children I teach. That love was first kindled by parents who gave me opportunities to not only learn about my heritage, but others as well.
As a parent, how do you teach your children about their Native American culture and heritage?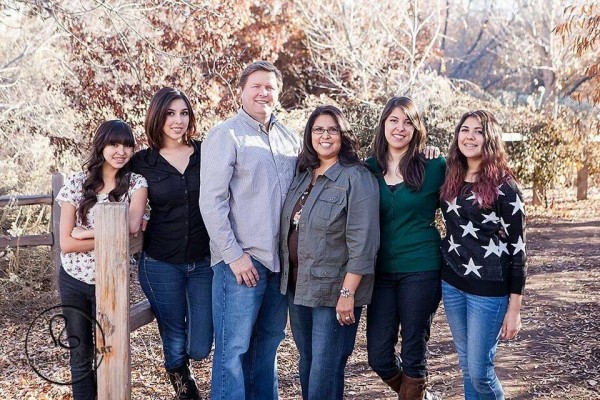 I married a "white guy" so our children are half. I haven't made huge efforts to raise our children in the Native American culture. However, our girls are registered with the Navajo tribe. Our whole family took a Navajo language and dance class through the school district and we have attended BYU's Pow-Wow a couple of times. We do have discussions on their heritage and how they're treated by other Natives for not knowing their culture. I do have to remind them that they are half, even though they look very Native, they are equally part of both cultures. I want them to be proud of their Native America heritage: the history, where the Navajo came from, but I feel it's up to them to study the culture: language, dance, arts, etc., just like I did. They need to decide how much or how little they want to emphasize the cultural part of their heritage.
For Tiffany, adoption is a positive thing. It means "giving a person a better living opportunity." Her perception of adoption has changed through the years. As a child, she sometimes wondered why this happened to her, having little pity-parties when she was in the midst of a typical teenage mood-swing. But as an adult, she sees all the blessings of adoption. Tiffany recognizes that her life is what it is because of the sacrifices of both her birth mother and her adoptive parents. Tiffany shares, "I wouldn't change my circumstances. Being adopted formed my character, values, self-worth, strength . . . it's just part of who I am."