I admit I've always been a big fan of MTV's Teen Mom. There's just something about the show and watching the lives and struggles of other moms that intrigues me. I've watched all the episodes from the beginning of "16 And Pregnant" through "Teen Mom 3." Catelynn Lowell and Tyler Baltierra placed their first daughter for adoption and are very open about their story as they strive to educate others on adoption.
Likewise, the current season of Teen Mom 2 has provided many opportunities to educate on adoption as Briana DeJesus joins the Teen Mom 2 cast. We hadn't seen Briana since 2013 when she starred on Teen Mom 3 and gave birth to her daughter, Nova, who is now five years old. In the first episode of Season 8 we find out that Briana is pregnant again with her second daughter, Stella. She and her boyfriend, Luis, seem very happy – until she finds out he's been cheating on her the whole time. Briana suddenly finds herself back in a similar situation she was in five years ago, single, pregnant, and facing raising another child on her own.
In the following episodes, Briana struggles back and forth with the most difficult decision she's ever had to make, whether to raise this baby by herself or to place her for adoption. We also see her discuss adoption with the baby's father, but he does not seem open to the idea and he promises to be there for his child. Briana has a hard time trusting him since he has lied to her already, has another daughter he is not there for, and hasn't really done anything yet to support his unborn child.
I've never been in Briana's shoes, so I won't pretend to know what she's going through. Being able to watch these episodes is a huge eye-opener for me, though, in seeing what some moms go through when considering an adoption plan for their child. People often make assumptions about mothers who place their babies for adoption, such as "They don't love their baby," "They didn't want to get pregnant," "They are selfish," "They don't care or consider all options," etc. I've heard people say, "They should have thought of that before they got pregnant" or "How could they just give their baby away?" These statements are hurtful and misguided.
It's heartbreaking to watch Briana struggle with this decision. Many women consider adoption, but their stories and daily struggles are not aired on television. This is a rare opportunity to catch a glimpse into this mom's journey and decision-making process regarding adoption. Thank you to Briana for her bravery in being open and transparent for us all to see.
I think Briana and the producers of Teen Mom 2 missed some very important teaching opportunities surrounding adoption and appropriate adoption language. Briana discusses the idea of adoption frequently with her family, and I cringed every time someone mentioned, "keeping her," "giving her away," or "giving her up." I kept waiting for someone to educate her and her family on the acceptable terminology of "Placing the child for adoption" or "Making an adoption plan," but no one ever did.
Adoption should not be viewed as giving a child away but rather placing him/her in a family. I wonder if Stella will ever watch these episodes when she is older and hear her mom talk about giving her away. Even if Briana does not choose adoption, how hurtful could hearing those words still be? I would not want any child to hear those words. "Giving away" implies they are not loved or wanted and that is not usually the case. It is clear from watching the episodes that Briana loves Stella and is just trying to figure out what would be best for her.
Many of these adoption conversations are happening right in front of Briana's five-year-old daughter, Nova. Adoption is an adult matter that children should not have to deal with. I wonder what impact hearing all this will have on her. Will Nova wonder, "Is my mommy going to give me away too?" I notice on many of the Teen Mom shows that people have adult conversations right in front of the children and no one ever says anything about it.
Furthermore, on "Season 8, Episode 3: Decisions, Decisions," Briana confronts her five-year-old daughter about adoption. She asks Nova, "Do you want to be a big sister? If we gave the baby to someone else who really wanted a baby, would you understand? If we keep this baby you are going to have to help me. You have to think about it."
Briana's mom also talks to Nova about adoption and says, "There are some families that don't have kids that really really really really really want kids. Would you help a family that is special and really wants kids?" This is obviously a decision that a child should not be making. Briana is an adult and clearly having a difficult time handling everything herself, so I don't know how she can expect a five-year-old to understand and deal with it. There is no need to discuss adoption with children at all until the decision is made, and then you should find an age-appropriate way to explain it to them.
Pregnant and considering adoption?
Get your free adoption benefits and support bundle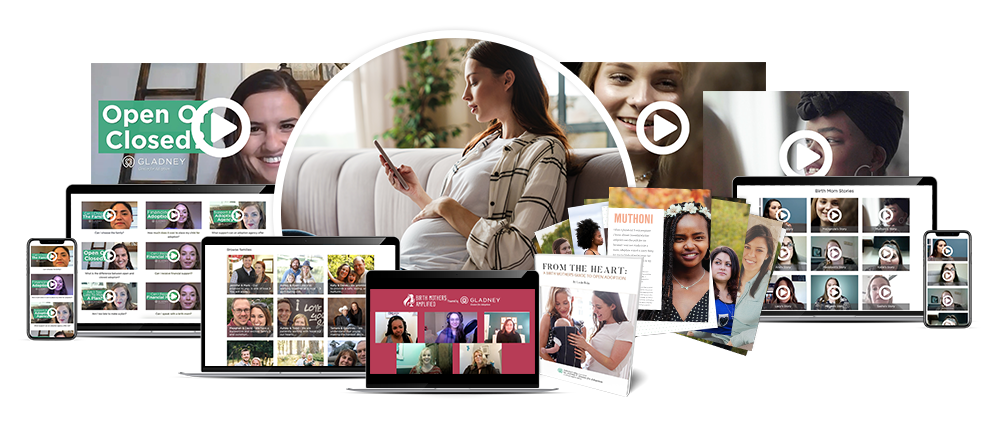 If you follow the Teen Mom 2 star on social media, you probably already know what decision Briana ultimately came to, as her baby has already been born. The episodes haven't aired yet, though, so I won't spoil the ending for you. No matter what her final decision, adoption is an important topic that is still widely misunderstood. The adoption community needs to continue spreading awareness from all perspectives, including the adoptive parents, adoptees, and birth parents.
Comment below and share what you have learned from Briana's experience on Teen Mom 2.
Do you agree with how Briana talked about adoption with her daughter? What would you have said?
Pregnant and considering adoption? You don't need to do it alone. Click here to connect with a caring, compassionate adoption professional who can help you figure out what's best for you and your baby. All consultations and counseling are absolutely free.