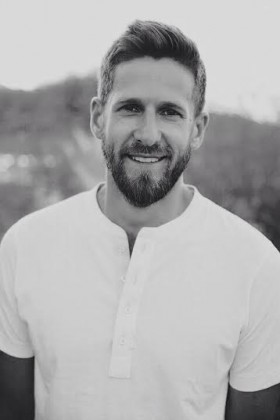 What would it be like for the entire world to come together to honor and celebrate adoption? That is the goal of World Adoption Day, suggested by one of its founders, Hank Fortener. In addition to his work with World Adoption Day, Hank is the founder of a nonprofit and Amos pastor at MOSAIC in Los Angeles.
Hank has an extensive background and calling for adoption and foster care. Growing up, his family fostered 36 children and adopted 8. Hank stated that this childhood helped him understand what the world looks like for children without a permanent home. Hank also stated that this is what led him to become a pastor. He loves helping people find their spiritual home and community.
Later when Hank moved to Los Angeles, some people asked him how his parents had afforded their large family. Since he was so young, he hadn't put any thought into the expenses and didn't realize the financial sacrifices his family made to bring children home. That led him to found a non-profit agency that assists families in covering their adoption expenses. Hank stated that they have already been able to assist nearly 1500 families. This led Hank to want to celebrate these families and celebrate adoption. So Hank searched for when the next World Adoption Day would be, as he thought that would be a good time for the celebration. However, he realized that a world adoption day didn't exist. So he wanted to do something about that. And that is how World Adoption Day was formed.
Today, November 9, 2015, is the second annual World Adoption Day. The aim of World Adoption Day is twofold: One is getting the United Nations to discuss adoption at an international level. The second is informing and educating the world about the beauty of adoption.
So how can you get involved? Visit the World Adoption Day website. It describes ways you can help by spreading the word, donating, and contributing to the campaign.
So on this special day, please spread the word about World Adoption Day by posting a photo of a smiley face on your hand and posting it with the hashtag #WorldAdoptionDay. And make sure to follow Hank Fortener on Instagram.

You can also connect and listen to some inspirational adoption stories here: Hank's Podcasts.

Considering adoption? Let us help you on your journey to creating your forever family. Visit Adoption.org or call 1-800-ADOPT-98.