Cookies are synonymous with love. Nothing brings a smile to your face faster then the smell of cookies in the oven. So here are five yummy cookie recipes to make and share with your loved ones! Mix together a batch and share with your friends this December 18th in celebration of Bake Cookies Day!
We all have our favorite Chocolate Chip Cookie recipes, but I am telling you this one is boss. Not only does it make only one dozen, my favorite part about it is the melted butter. Because truthfully, this girl is not patient enough to wait for butter to soften.
Our Favorite Dozen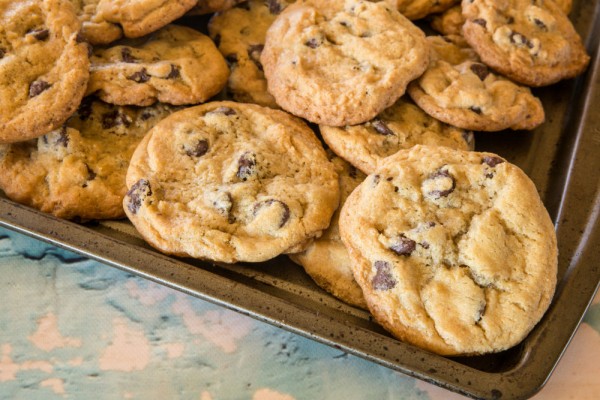 8 TB unsalted butter 1 ½ C all-purpose flour
½ C white sugar ½ tsp baking soda
¼ C brown sugar ¼ tsp salt
1 tsp vanilla ¾ C chocolate chips
1 egg
Preheat the oven to 350 degrees. Microwave the butter for 40 seconds (just barely melted). Using stand or electric mixer, beat the butter with the sugars until creamy. Add the vanilla and egg; beat on low until just blended. (Our secret is to switch to a wooden spoon from stirring from here on out.) Add flour, baking soda, and salt. Mix until crumbles form. Mix in chocolate chips. Using your hands, form 12 cookies and place on cookie sheet. Bake for 11 – 13 minutes until cookies are puffy, dry, and just starting to turn golden. Let cookies cool on pan for 30 minutes (if you can make it that long)! Recipe found here.
______________________________________________
Our next recipe (found here) is for a biscotti cookie! Before this recipe I did not understand biscotti cookies. My experiences had closely resembled how I imagine chewing bark tastes. So imagine my surprise when my brilliant friend showed up with these. They are crunchy without being hard and have beautiful flavors.
Chocolate Chip Biscotti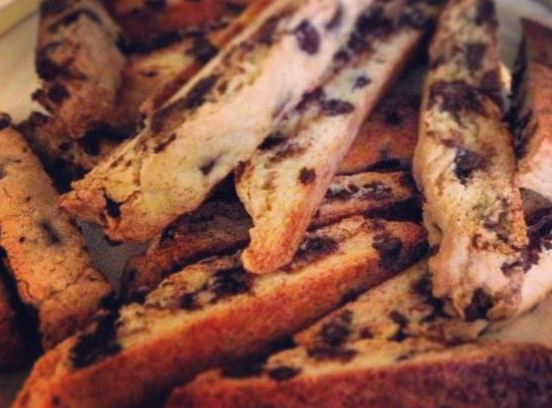 1 ¾ C all purpose flour 4 TB cold butter
1 C sugar ¼ tsp salt
½ tsp baking powder 1 tsp vanilla extract
1 C chocolate chips 2 eggs, lightly beaten
Preheat oven to 350 degrees. In a food processor, combine sugar, flour, baking powder and salt. Process for a few seconds. Add butter and vanilla, process until mixture resembles coarse cornmeal. Add chocolate chips and eggs and pulse until dough is evenly moistened. Divide dough into 4 equal parts, press into pans as logs. Bake for 25 minutes, then remove from oven and cut into diagonal one inch slices. Turn slices on side and return to oven for 5 – 10 minutes. Let cool, store in airtight container.
Pumpkin cookies have always been in my top five and this new recipe introduced to me by my sweet friend Allie is the bee's knees. They truly are the perfect cookie for fall.
Pumpkin Pudding Cookies
¾ C butter Cinnamon Sugar Coating
Pregnant and considering adoption?
Get your free adoption benefits and support bundle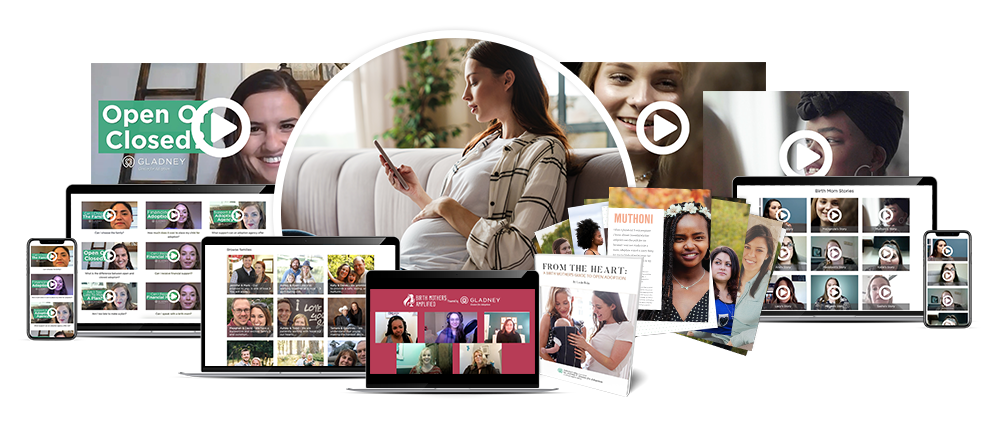 ¾ c brown sugar ½ C sugar
¼ c sugar 1 tsp cinnamon
1 (3.4 oz) pumpkin spice instant pudding (or vanilla pudding with 2 TB pumpkin pie spice added)
2 eggs
1 tsp vanilla
1 tsp baking soda
1.2 tsp cream of tartar
2 to 2 ¼ C flour
Preheat oven to 350 degrees. Stir together flour, cream of tartar and baking soda and set aside. In a large bowl, cream together softened butter, sugars, and pudding mix. Add eggs and vanilla. Mix well. Add flour mixture slowly until well incorporated. In a small bowl, combine sugar and cinnamon to form cinnamon sugar coating. Roll cookies into 1-inch balls. Roll in cinnamon-sugar mixture coating exterior of ball. Bake on greased cookie sheet for 8 – 12 minutes.
Honorable mentions go to Albanian Kurabies, which we eat and remember our son's birth mother's heritage. These are a delightful blend of cookie and scone. Excellent with hot chocolate.
And my favorite short-on-time-but-lots-of-friends-to-share-with cookie recipe is these awesome Sugar Cookie Bars from Mel's Kitchen Café.
Cookie Monster says "Sometimes me think, 'What is friend?' And then me say, 'Friend is someone to share the last cookie with.'" Happy sharing!