Throughout your pregnancy and birth, there are a few common expenses you will encounter. These are items that you can choose to pay for yourself – or if you're matched with an adoptive couple, they may be able to help out with these expenses if you can't handle them. When you look at birth mother expenses, there are a few things to keep in mind.
These are commonly known as "birth mother expenses" in the adoption world, though I want to pause and note here that a woman is not a birth mother—and should not be called one—until after she has placed her child for adoption.
Here's a list of expenses that often fall into this category:
Doctor visits
An adoption agency and social worker
Possible therapy and counseling
Maternity clothes
Labor and delivery
Legal fees
Do know that not all birth mothers have these exact expenses, and the dollar amount for these expenses will vary widely.
Depending on your situation and needs, things like rent and food can be provided by government entities and programs when applied for and approved. Other, less common expenses requested by expectant mothers can be things like travel fares or maternity clothing. I don't think most birth mothers feel comfortable asking for things like this unless necessary. But when they are needed, costs for these extra amenities would need to be discussed and agreed upon with the adoptive family, and often mediated by the social worker or adoption attorney involved.
Now, I can't really pretend like I know when it's like to ask for extras. I didn't even ask for any of the basics. I felt I needed to pay for my actions (literally) and cover my own incurred costs. I paid for every doctor visit, all my maternity clothes, both epidurals, and the labor and delivery. Not including things like gas to get to the doctor's office, I paid upward of about $2,500. The main reason this number wasn't quadrupled was that I went through a religious-based agency that provided free social worker services, free adoption-related therapy for life, and free legal assistance.
Pregnant and considering adoption?
Get your free adoption benefits and support bundle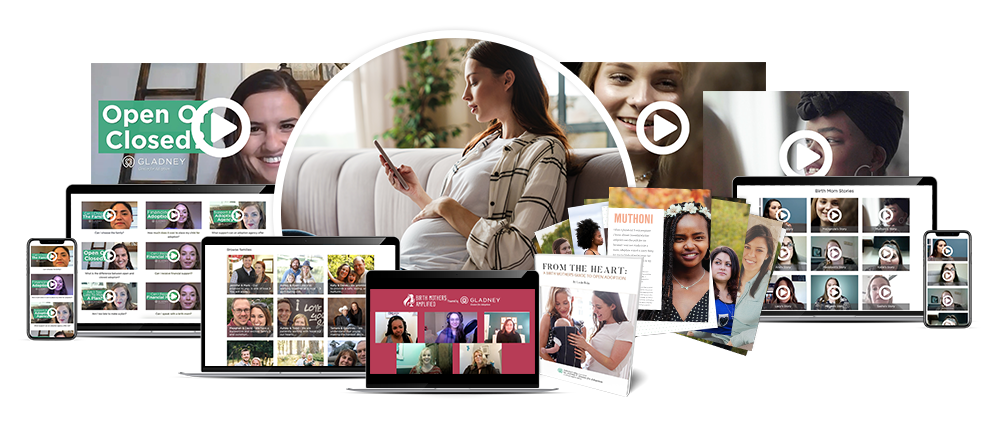 I did not ask the adoptive family to pay for anything. However, upon spending time with them, they once bought me food to get me through the last bit of my pregnancy and for my time in the hospital. This was at their insistence, and a one-time thing because I didn't feel right having them pay for things I could get for myself. Also, I offered to have them take their son with them instead of staying with me in the hospital. He had to stay in the hospital for the standard testing and paperwork, and upon accepting, they knowingly were charged hospital fees of their own. Going forward, they paid for his car seat, his clothes, well-baby visits, and everything else that comes with parenting.
My adoption journey is unique to me and will be very different from every other birth mother's journey, but none are wrong. It's just about what you're comfortable with. If you're just trying to get the adoptive parents to pay for everything because you don't want to pay, you can work with them to see what they can help with. It is not a guarantee that they will meet all your requests. After all, they're expecting a child! If you're trying to pay for everything yourself, but you don't have a job, your family kicked you out, and you have no way to cover the expenses, ask your social worker to help you find options, which may include asking the adoptive family for help as well. There is no shame in asking for help when it comes to the well-being of your child. Just do what you feel is right, and it'll work out for everyone.
Are you considering placing a child for adoption? Not sure what to do next? First, know that you are not alone. Visit Adoption.org or call 1-800-ADOPT-98 to speak to one of our Options Counselors to get compassionate, nonjudgmental support. We are here to assist you in any way we can.