Whether you're interested in domestic adoption, foster to adopt, or international adoption, there are so many options for building your forever family in Iowa. Our Iowa adoption guide provides an essential road map for making a decision about which adoption is the right path. From home studies to finalization, we walk you through the general process for each type of adoption in Iowa.
Home Study
Before starting any adoption process, it's important to make sure that you meet all requirements. Every state has different rules for adoption and so do specific countries in international adoption. So it's important to pick a program that best meets your family's needs. If you are married, your spouse will also have to meet these requirements. It's important to keep in mind that these requirements exist to provide children with a safe, loving family and environment.
All families who adopt must undergo a home study to complete their adoption. A home study is a detailed written report about your family and is completed by a licensed adoption agency or caseworker. The report includes information about your family, health, home, marital status, background, finances, and employment. Although there are no specific income requirements to adopt, you do need to provide a safe home with space for the child you are adopting.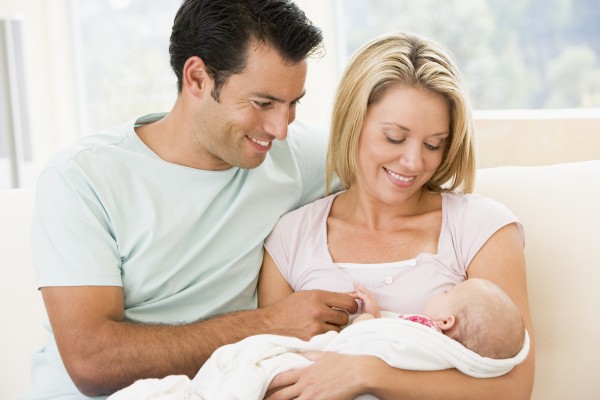 Domestic Adoption
When you adopt a child from the United States through a licensed adoption agency or attorney, it's called a domestic adoption or private infant adoption. Domestic adoption requirements in Iowa do not include a specific age limit as long as you are a legal adult. You can be single or married to adopt, but if you are cohabitating, both partners must complete separate adoption applications. Adoption agencies may have their own requirements for age limits, marital status, or income, so be sure to check these before starting any adoption program. Although you do not have to own your home, you must show that you can provide a safe living space and the resources to care for a child.
Most states require a background check to prove that you have not committed any crimes. In Iowa, this includes child endangerment and neglect, drug-related offenses, domestic abuse, a crime against a child, a felony or drug offense.
For adoption in Iowa, you are allowed to advertise for adoption and use an adoption facilitator, which is an organization that will help match you with a birth parent for a fee. Our Parent Profiles are a great place to showcase your family and meet birth parents for a potential match.
If you are from out of state and wish to adopt a child born in Iowa, you need to receive permission from the Interstate Compact for the Placement of Children (ICPC), which gives specific instructions for how to adopt a child across state lines. The ICPC provides oversight for children adopted between states. Those who adopt a child from Iowa will need to stay for two weeks before they can return to their home state. A child must reside with you for a minimum of six months before his or her adoption can be finalized.
You are legally allowed to provide for birth parent expenses as long as they pertain to pregnancy medical care, reasonable living expenses for the mother, transportation for medical purposes, and counseling. Living expenses can be provided up to the first 30 days after birth, while counseling expenses can be provided up to 60 days after birth. Always check with a licensed adoption agency or attorney before providing birth parent expenses.
Deciding how many contacts you want with your child's birth parents is an essential step in the domestic adoption process. Open adoption means your child has contact with their birth mother or father, whether through pictures, letters, or visits to a neutral location or a home. You will want to establish your open adoption relationship with your child's birth parents in advance so there will not be misunderstandings regarding the expectations surrounding this contract.

Foster to Adopt
Foster to adopt programs are available in most states, and many kids who are currently in foster care are waiting for their forever homes. However, it's important to understand that not all children who are available for adoption are in foster care. An Iowa adoption from foster care can only take place when a birth parent's rights have been terminated, either voluntarily or involuntarily. Iowa also has a list of waiting children available for adoption. Often, these children have special needs or are in sibling groups.
Adopting a child from foster care requires a multi-step process. The Iowa Department of Human Services works with Four Oaks and Lutheran Services, who will place a child with a foster family. Before becoming licensed, you must prove that you can provide a safe and loving home to a child. Additionally, you'll complete background checks to show whether you have been convicted of any crimes or child abuse as well as an FBI fingerprint check for the Department of Public Safety.
Foster parents must be 21 years old to adopt through the state. Although there are no specific income limits for foster parents, you must show you can financially support a child. Foster parents come from a wide variety of backgrounds, are single and married, and represent different ethnicities and religions. The most important thing is that you can provide a safe and supportive environment for a child.
Additionally, you also need to attend informational and training meetings for foster care. This training is called TIPPS-MAPP and stands for "trauma-informed partnering for permanence and safety: a model approach to partnerships in parenting." It's a 10-week, 30-hour course where parents learn about the foster care system and strategies for parenting children who have unique challenges. Foster parents must be certified in CPR and first aid as well as other training courses, including mandatory reporter for child/dependent adult abuse, medication management, and reasonable and prudent parent standard training. You will also complete a home study using a licensed caseworker. After you have submitted proof of completing all course requirements, you will become a licensed foster parent.
Consent
It's important to know how birth parents relinquish their rights so adoptive parents are aware of how the process works and what must happen before the adoption can be finalized. For adoption in Iowa, birth parents cannot sign consent forms, also known as termination of parental rights, until three days after the child is born. They will then have four days in which they can change their minds. After four days, a motion to terminate parental rights is filed in court.
Iowa also has a Putative Father Registry. This registry gives men the chance to claim paternity for a child born out of wedlock and to be notified about an adoption. Birth fathers need to register on the Iowa Putative Father Registry before a child is born or before filing for the termination of parental rights. In a case where a birth father is unknown or can't be located, then the information is publicized so that the birth father can be notified of his rights. Before an adoption takes place, an agency or attorney will check the registry. Although the Putative Father Registry gives men the chance to be notified concerning adoption, it also provides closure for adoption finalization.
International Adoption
If you're interested in adopting internationally, you will need to complete a home study using an adoption agency licensed to do international adoptions from your child's specific country. This is required because of the Universal Accreditation Act, which requires that all adoption agencies complete accreditation according to federal standards.
Your international adoption will not only have to meet the requirements of your agency and state, but also the requirements of the country you are adopting from. In your home study, you will need to complete information on your family's history, health, marriage, references, and finances, as well as passing all required background checks. After completing these steps, you will need to file your intercountry adoption eligibility to verify that you are eligible to adopt from your child's birth country. You will also submit your adoption dossier and completed home study.
Keep in mind that many countries require you to travel to the country you are adopting from and may require a residency as well. These travel fees are separate from your adoption fees. The state of Iowa recognizes finalizations in other countries and can use their post-adoption reports for another finalization in Iowa if they so choose. Families who do not choose to finalize in Iowa can still apply for a birth certificate with the state.
Whether you choose international adoption, domestic adoption, or foster to adopt, Adoption.com provides you with the needed resources for your Iowa adoption journey. If you're looking for support, join our forums and connect with other parents who are in the Iowa adoption process.
Considering adoption? Let us help you on your journey to creating your forever family. Visit Adoption.org or call 1-800-ADOPT-98.