There are over 380,000 foster care children in the United States currently in the foster care system. Of these foster care children, more than 100,000 are waiting to be adopted into a forever family. That's 100,000 foster care children who need the support, stability, and unconditional love a family can provide.
"A baby is born with a need to be loved—and never outgrows it." – Frank A. Clark
We are excited that you are considering adopting one of these waiting children. Choosing to adopt from foster care will change your life—and your child's life—forever.
Foster adoption is never an easy process, but it is a process that adoptive parents across the world will tell you is absolutely worth it. To help you get started on this journey, we've put together this foster care slideshow to walk you through the basic steps that you'll need to take in order to build your family through foster adoption.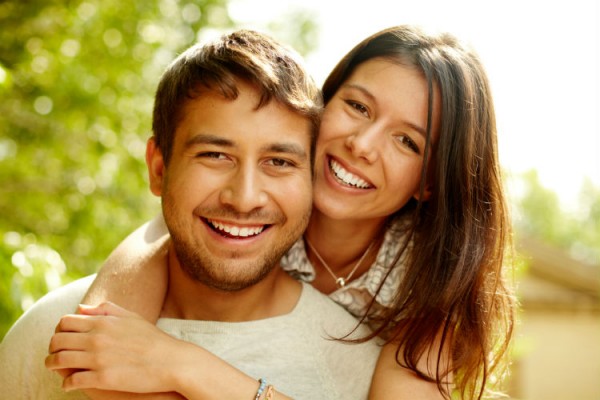 Choosing Foster Adoption
"Making the decision to have a child—it's momentous. It is to decide forever to have your heart go walking around outside your body." – Elizabeth Stone
Some honest, serious reflection should always accompany the decision to adopt. You will need to examine your motivations for adopting and evaluate your current life circumstances to evaluate if you are ready to become an adoptive parent. That said, don't be overly critical of yourself, either. Remember what they say: you don't have to be perfect to be a perfect parent.
Successful adoptive parents come in many shapes, sizes, and colors. They are straight and gay, married and single, rich and "just getting by." If you are willing to open up your home—and heart—to a child (and don't have a serious criminal history), chances are you're qualified to adopt.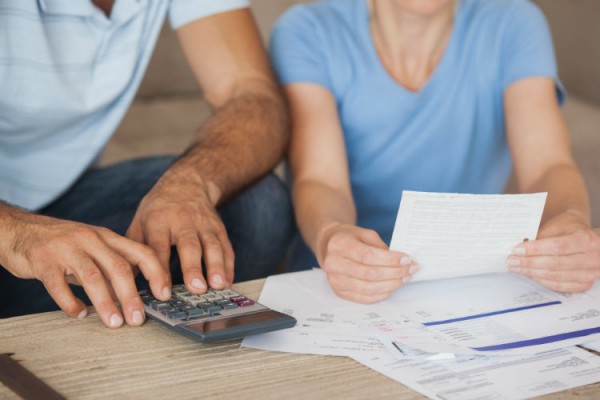 Finances
Adopting a child from foster care costs little to nothing, depending on the state where you live. There are also state subsidies available for families post-adoption to help with extra expenses encountered after adopting a child.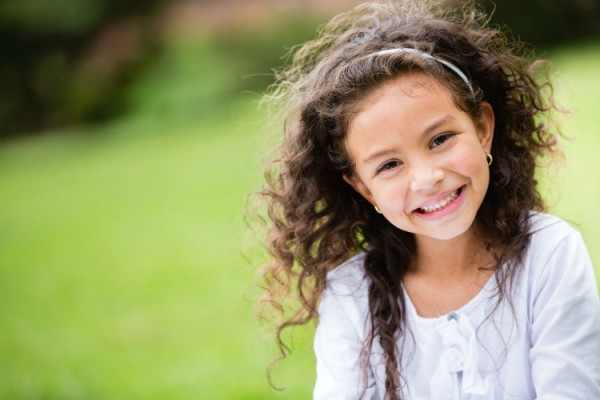 Adopting a Child With Special Needs
Closely linked with foster adoption is special needs adoption. Consider adopting a child with special needs. In the adoption world, the term special needs includes more than just children with disabilities. It also includes a child who…
is older, generally over the age of two (this varies from state to state),

is a member of an ethnic or racial minority,

is a member of a sibling group of two or more children,

has a physical, mental, or emotional disorder,

has a recognized high risk of physical or mental disease, or

has any combination of the above factors or conditions.
Nearly every child adopted from foster care has experienced neglect or abuse, so many children will qualify a having special needs in the adoption process.
Get Educated
The more you know, the more prepared you'll be to decide which kinds of special needs you're equipped to address—and the easier it will be to transition an adopted child into your family.
Click here for descriptions of some of the behaviors and disabilities that children in foster care may have. If you are adopting as a couple, review the list separately and identify which special needs you feel that you are equipped to handle. Review them together and see where you agreed and disagreed. Agreeing on key points will be crucial when you are reading a child's profile and, later, when you've adopted. Parenting a special needs child can be stressful on the best relationships, so it's essential that you are in agreement on what issues you can handle—and how you will handle them.
It's also crucial here that you learn about how neglect and physical, sexual, and emotional abuse can impact a child's development, behaviors, and ability to adapt.
Most states offer additional trainings in this area.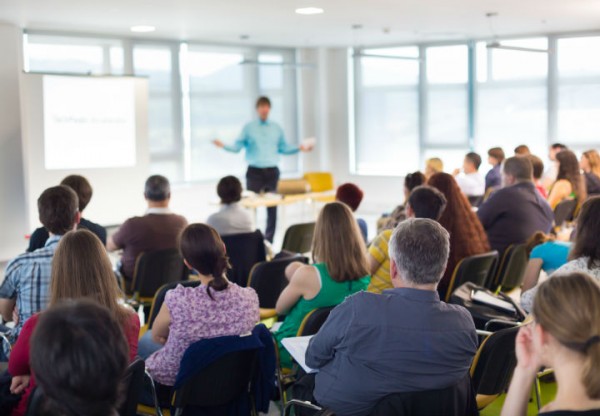 Attend an Orientation Meeting
Most states require you to attend an orientation meeting before you even submit an application. These meetings generally last around an hour or two. You will learn a little
bit about the adoption process for your particular state and a little bit about the kids that are available for adoption. This is a good time to meet other parents who are beginning the process. You can become a support system for each other while you are waiting to be matched with a child, and possibly become respite providers for each other once you have a placement. (A respite provider is someone who can watch your kids while you go out for an evening—or even leave for a weekend. Respite care is funded by the state.)
Application Process
Each state has an application form you'll need to complete and submit to initiate the adoption process. It will probably include the following information:
– Your contact information.
– Employers and residences over the most recent years.
– Information about your current marriage and any previous marriages, if applicable.
– Information about your finances.
– Names and locations of family members.
Some of these questions will be repeated or expanded upon during your home study (more on that later).
Pre-Adoption Classes
Every state requires that all prospective foster parents (and foster adoptive parents) complete educational classes that will help teach them some of the skills they'll need in order to parent a child with a history of trauma. Each state has a different curriculum. These are the main programs in use today. You'll need to check with your state for more information regarding locations, times, and requirements for classes. Most agencies will send you to these trainings free of charge.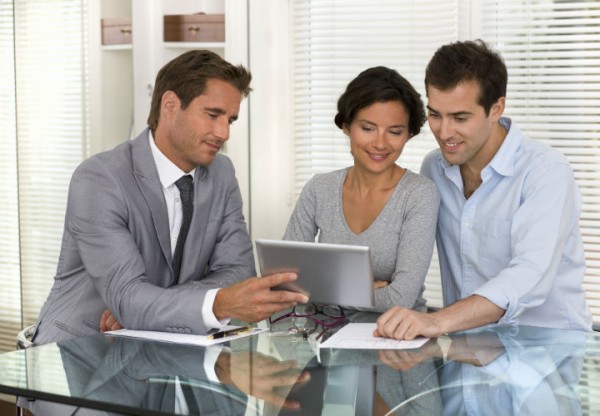 Home Studies
A home study is a thorough investigation, for lack of a better word, of your home, family, relationships and—more importantly—an opportunity to determine what child your family would be best suited to adopt. This process takes, on average, 2-6 months and requires quite a bit of paperwork.
Private and Public Adoptions
In some states, you have the choice of using a private agency to do your home study, or using the state agency that is assigned by the program. Some state agencies contract with private agencies to do their home studies. Be sure you ask about this in your informational meeting.
Private agencies may charge a fee for the home study; state agencies generally do not charge any fees. If you choose to use a private agency for your home study, be sure that the agency is approved by the state. You don't want to pay for the home study only to find out it is not going to be accepted.
Home Study Review
Some agencies will not release a copy of your home study to you, but may allow you to read it. If this option is available to you, be sure you do it. The home study will be the first impression you make on a caseworker. You'll want to make sure everything in it is accurate.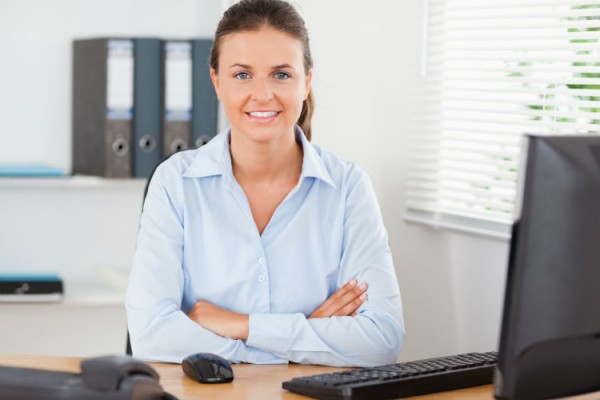 Adoption Attorneys
Some families choose to have an attorney involved from the beginning. If you choose this option, make sure that your attorney specializes in adoptions. If you are considering adopting from another state, it is a good idea to have an attorney involved to help expedite the paperwork.
Attorneys can also help with things like negotiating subsidies, reviewing files before placement, and finalization.
Some states require you to have an attorney in order to finalize the adoption.
The Waiting Period
"The waiting is the hardest part. Every day you see one more card. You take it on faith, you take it to the heart. The waiting is the hardest part." – Tom Petty
You will wait to hear from the state agency. Wait for the appointment for your first meeting. Wait for meetings for your home study. Wait for the home study to be completed. Wait to hear if you are approved. Wait to hear about a child. Wait for the informational meeting. Wait for your first visit. Wait for the final move. Wait for your finalization date.
But with all this waiting, there's still plenty of ways you can stay productive.
Photolistings
There are photolistings, like this one, that feature children who are available for adoption. Their parents' parental rights have already been terminated and these children are waiting to be matched with their forever family. If you find a child you're interested in adopting, contact your caseworker. Even if the child listed isn't available for adoption, this will give your caseworker a better idea of the type of child you're interested in joining your family.
A large majority of the kiddos on the waiting lists are considered special needs, are in sibling groups, or are older children.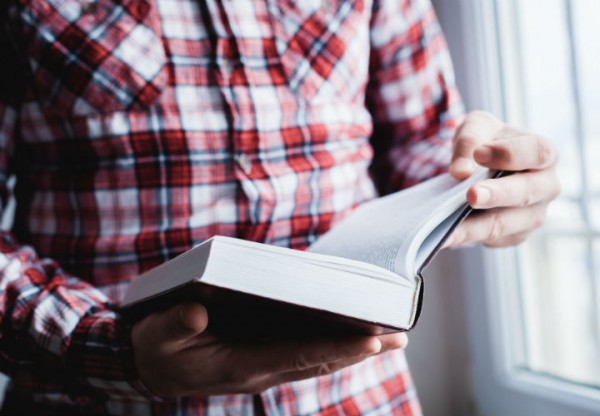 Read
Check out this article for some recommended reading on parenting.
Talk with Other Foster and Adoptive Parents
Find out what issues foster and adoptive parents deal with, what parenting methods they use, what works and doesn't work. Offer to do respite for them or to be a mentor for their child. The friendships you develop with other adoptive families will prove to be priceless to you.
You can also connect with adoptive parents in our forums.
Memory Books
Prepare a scrapbook to introduce you and your family to your new child. Include photos of your home (inside and out), family, bedrooms, any pets, your church, and places where Mommy and Daddy work (if applicable). View this scrapbook as if you were moving to a foreign country into a home you had never seen. What information would you want to know when you moved? What would make you feel more comfortable or at home?
Keep it simple. Do not include too much to make your child feel overwhelmed. At this point, include information on people that will be involved in your child's life on a regular basis. You do not need to include ALL family members. Immediate members of the household, or children that your child would interact with on a regular basis are a good place to start.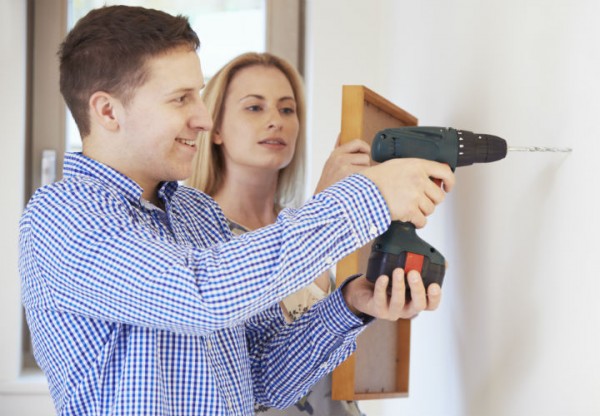 Prepare Your Home
Get down on the level of the child you are looking to adopt. Are there things that are sentimental to you, or that you don't want broken? Things you wouldn't want to get lost or stolen? If you don't have other children in the house, "borrow" someone else's child and see what he gets into that would bother you. You can buy corner bumpers for tables or doorways with sharp edges on them. Think of what you would do if you were bringing a new baby home.
If a child has been sexually abused, or has nighttime fears, adding an alarm to their door may help to ease fears. The alarm lets a child know if someone is entering their room. It will also help you know if the child is getting up during the night. You can find inexpensive alarms at an electronics store. They can be set to chime pleasantly or screech obnoxiously.
You may also want to look into audio/visual monitors. A child monitor enables you to easily check on your child while he or she is playing outside or in a different room. Some cameras are portable, so you can put them in any room you like or even on a porch to view your yard. It allows you to be in one room and view what a child is doing in another room since the display can be shown on a TV, on your computer, and can even be set to start recording to a tape when a motion sensor is triggered (with the proper equipment). If your child is napping, you can quickly flip to that camera and see how things are going.
Matching
A match means that a social worker has selected you as a potential family for a waiting child. This is the point where you get any available information on the child and make your decision as to whether or not your family is a good fit for the child.
Review the Child's Profile
Be sure to thoroughly read the child's profile if they have one, and if you have any questions, ASK! (Click here to get some ideas of what you'll want to ask about.) Don't be afraid of the terminology, or feel that a question is too stupid.
This is the time to ask tons of questions. This is a lot of information to take in.
Some profiles will contain numerous diagnoses. It's okay to ask for clarification, and get specifics on behaviors, amount of therapy required, and how this will affect your family. Better to have too much information than not enough. You have a right to know how this will change your life.
Have a physician and attachment therapist review the file if at all possible. The more you know, the better prepared you'll be to parent this child.
Legal Risk Placements
In some states, children are placed in adoptive homes with the understanding that the child may still be returned to his or her biological family. This could also mean continued visits with birth parents until parental rights are terminated. This is known as a "legal risk placement." Be sure to get information about the plan for permanency for the child. Some states do not terminate parental rights until an adoptive placement has been found for a child. This is known as legal risk adoption.
It's Okay to Say No
You are ready for a child to enter your home and join your family. That does not mean that you have to "take" a child that your adoption worker suggests you. Make sure that your family is a good match for the child. Trying to force a match can have devastating consequences for the child. This is where that list of "special needs" you previously decided you can handle will be helpful. If you have previously ruled something out, stick to it.
Do not take in a child in with the feeling or thought that if the placement doesn't work for you, you can "return" him or her to foster care. Remember, every move impacts a child's trust in adults.
ICPC
Be aware that if you're matched with a child from a different state, you'll need to comply with the requirements and procedures outlined in the Interstate Compact for the Placement of Children (ICPC). You may be required to travel to the child's state to meet him or her prior to a final decision being made. Talk to your caseworker about how this will impact your specific situation.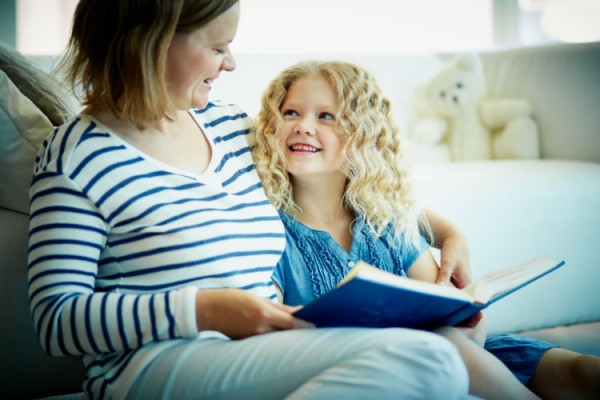 Placement
Your initial meeting with your child will can be so exciting! It may not play out like a scene in a Disney movie, though, so be open to a variety of reactions from your child.
Your First Year Together
Consider these thoughts on staying home with your child during the first weeks or months after placement.
Read Deborah Gray's Top Ten Tips for the First year of Placement.
Make a Lifebook
A Lifebook is a scrapbook that tells the story of the child's life, beginning with his or her biological family, through foster placements, and into your home and heart.
Though the years before your child came into your home had their challenges, those years—and the people who were a part of them—are an important part of your child's past and current identity.
Creating a lifebook together can provide you and your child with some special bonding time.
Click here for some more information and ideas on what to include in a lifebook.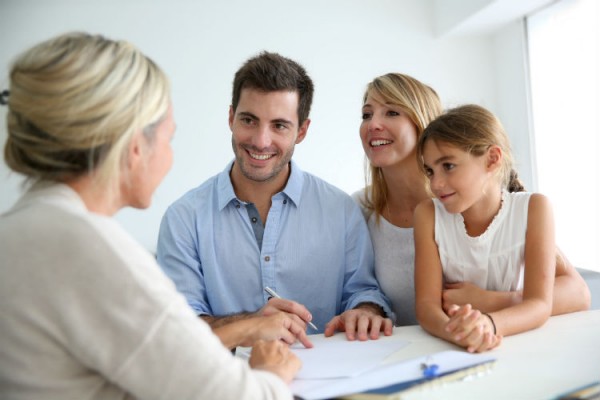 File a Petition to Adopt
During the first six months (or more) with your child, you will legally be his or her foster parent. That means you will continue to have the support and supervision of the state department of child welfare.
Once you have completed the mandatory waiting period, you can file a petition for adoption.
This must be done through your adoption worker. They will have several of the documents that you need, and they need to approve the petition. Your petition will include a variety of documents, including birth certificates and parental termination documentation.
If you are adopting from another state, and going through the ICPC process, the petition will be filed in the "sending" state.
Finalization
Finalization is a judicial proceeding during which you are given permanent, legal custody of the child. Finalization hearings generally take place within 6 to 12 months after the child is placed in your home. They typically last only 30 to 60 minutes. The hearing will be attended by you, the child you intend to adopt, your attorney, and the agency social worker who placed the child. (In a few cases, the child's birth parents may also appear, but only if their parental rights have not yet been terminated or they are participating in an open or cooperative adoption.)
As soon as the judge signs the adoption order, you gain permanent legal custody of your child. Finalization is the last formal step in the foster care adoption process and the official beginning of your new family.
Finalization Paperwork
Get and keep a copy of the child's original birth certificate. Once the adoption is finalized, that document is sealed and neither you nor the adoptee can access it. Without it, some adoptees have had trouble getting passports and applying for affirmative action status. With it, adoptees may have an easier time searching for their biological roots, if and when they decide to do so.
Prepare to get a new social security number and birth certificate for your child—one that recognizes the child's new last name. The social security number will be necessary for you to claim the child as a dependent for tax purposes. Their social security number will not change, unless you request a change.