Once you have decided to adopt, a bit of the excitement may subside with all the decisions that you will have to make. The decision to adopt may have been difficult, but finding out how to adopt and making choices about that avenue can be terrifying. One of the first decisions you will need to make is finding an adoption professional to facilitate your adoption process. If you are an expectant mother who is thinking of placing your child for adoption, you will have the decision to make of which adoption professional to go with to facilitate the process. This will also be impactful and incredibly important. While this decision may seem like a simple one, many factors go into choosing an adoption professional and making sure that you pick one based on your needs and your type of adoption.
In an article from the National Council For Adoption, the process of choosing an adoption professional is made clear and detailed. This article first talks about the aspect of finding adoption agencies or adoption professionals that are licensed and accredited. This is incredibly important as there are so many scams involved in adoption, and it is certainly unfortunate when anyone falls victim. Both hopeful adoptive parents and expectant parents must work with adoption professionals who are both accredited and reputable. There are multiple ways to seek out reviews and information on each adoption agency. You should not choose an adoption professional based simply on word-of-mouth. You should also not choose an adoption professional simply because it's the first one you find, or it is the cheapest option.
According to the National Council For Adoption article, each adoption professional in a hopeful adoptive parent or expectant parent's state will need to be licensed and accredited through the state. The article states that "each state has a licensing division that oversees the adoption and sets minimum standards for child-placing agencies. These licensing divisions set criteria for agency staff: educational qualifications, training requirements, sometimes even office/administrative staff requirements and regulations governing the storage of records." Within each state, every adoption professional will need to follow these guidelines. It is imperative to note that the article uses the word "minimum" because there are some adoption professionals who go above and beyond these standards to provide quality services. It is vital in your search for an adoption professional that you find adoption professionals who attempt to exceed the minimum requirements. With something good like adoption, there comes a lot of bad and a lot of space for corruption. When you find an adoption professional who does their best to ensure safeguards against this corruption and does everything they can to provide quality services, you will know that you have found the right adoption agency to handle your adoption needs.
On the topic of selecting an adoption agency or adoption professional who provides quality services, the article further outlines some advice on selecting an adoption professional who will best meet your needs. This article first advises making sure that you research any adoption professional before selecting. Look at reviews and ask around about each adoption professional. Check with your state to see if there have been any complaints or issues that have arisen in the past. Get information from the adoption professional sent to you and also meet with multiple adoption professionals before making your selection. A good adoption professional will be like an open book and be happy to answer any questions you might pose. If you feel like one is being secretive, you may need to look elsewhere.
The article further notes that a good adoption professional will provide quality adoption education to both hopeful adoptive and expectant parents. It is so important that each person goes into the adoption process feeling fully informed not only about rights but the full process of adoption. Parents should feel supported and feel compassion throughout the entire process. Ask about the support each adoption professional has in place and the education that is provided to all members of the adoption triad.
The article further notes that you should find a responsive adoption professional. Time and time again, I hear stories of people who have been essentially "ghosted" by an adoption professional. Parents pay the money or get involved with an adoption agency and then hear nothing for months on end. While there is an expectation of some wait time, you should feel that your adoption professional is responsive to any questions you may have within a reasonable time frame.
To find an agency or adoption professional who best suits your needs, hopeful adoptive parents can ask questions as if the parents are interviewing various perspective adoption professionals. Some important questions to ask, as noted by the article, involve the services that the adoption professional provides and the organization's history within the adoption world. It is vital to ask each adoption professional about statistics and experience. How long have the professionals been in business? Does the agency have any past clients who you could speak with? What is the average time frame between signing up with the agency and placement of a child? How many children does the adoption agency place each year? What does the adoption process entail? Does the organization contract out any of the services? You can read about more questions you may want to ask an adoption professional here.
As mentioned, it is vital to ask an adoption agency if the professionals contract out any services. Some adoption agencies will utilize adoption facilitators or adoption attorneys that are not a part of the agency to facilitate many adoptions. You may also find that you will need to hire your own adoption consultant or adoption attorney depending on the type of adoption which you pursue. You may also need to hire an adoption attorney for the expectant parents. Much of this will depend on the type of adoption you are pursuing the requirements within each state.
The article also outlines the differences in the three main types of adoption: Private Domestic Adoption, Intercountry Adoption, and Adoption from Foster Care. With each type of adoption, there will be different requirements and different needs based on the licensing and governance of each process. It is vital to choose an adoption professional based on the needs and type of adoption. There are only certain adoption agencies that will be licensed to handle inter-country adoption. Adoption from Foster Care may simply involve a local child-placing agency though you may want to hire your own adoption attorney. For private domestic adoption, you will likely choose an adoption agency depending on the circumstances surrounding the placement of the child for adoption.
In cases of an adoption involving private domestic adoption, these adoptions often involve infants. With this, an adoption agency is typically hired and utilized throughout the adoption process. Most of these adoption agencies will handle all aspects of the adoption, whether the agencies have everything in-house or contract out some services. Because you will likely be dealing with one adoption agency for the whole process, it is vital that you choose an adoption agency with whom you feel comfortable and has a good track record. It will be vital to do your homework in this situation to make sure that you go with the adoption agency that best suits your needs. I have spoken with plenty of people who are in a situation where parents have signed on with an adoption agency without doing research or homework. Couples have invested money and later realized that the adoption agency is not up to par. Parents have the choice to lose money by switching adoption agencies or to tough it out for a longer period. Some people do not have the choice to move agencies as individuals no longer have the money to fund the adoption process due to the financial loss from the previous agency.
Pregnant and considering adoption?
Get your free adoption benefits and support bundle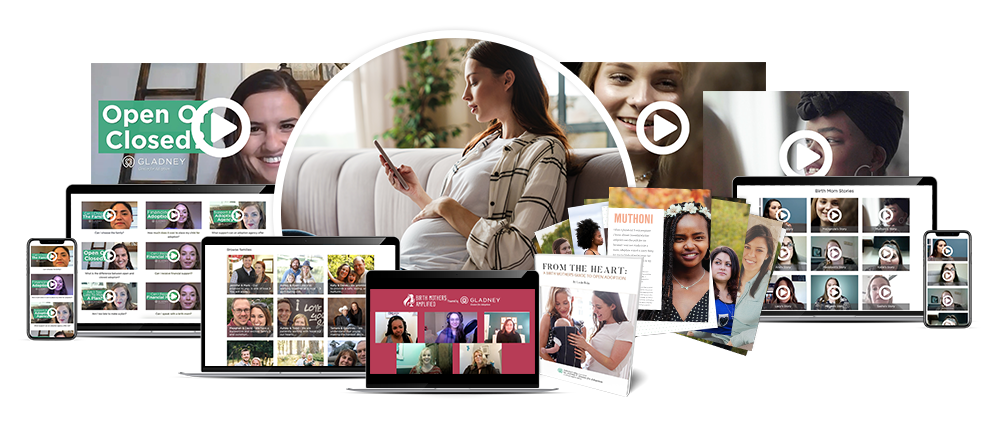 About international adoption, it is vital to choose an adoption agency that is familiar with international adoption practices from the country which you choose to adopt. Not only will the adoption agency need to be accredited and licensed for international adoption, but it is also vital that the professionals know the laws and the regulations of the country from which you have chosen to adopt a child. It is also important that the professionals are working with an agency within that country to facilitate the adoption process. The article also notes that it is important to find out if the adoption agency supports or if there's any sort of support for families while traveling within another country. There may be multiple instances where you will need to travel to your child's home country before the adoption can be finalized. The support of the agency during this time will be vital.
With adoption from foster care, there may be rules and regulations for each state which you will need to know to complete an adoption. Some states may require you to foster a child before you can adopt from foster care. Other states will allow you to adopt from foster care directly with children who are legally free for adoption. You may be able to utilize an adoption attorney for most of the process or you may be able to simply go through the child-placing agency. According to the article, there may be little or no cost to adopting from foster care when going directly through the government agency. However, there may be associated costs when hiring an adoption attorney or using an outside adoption agency for various reasons. The article notes, "if a family opts to work directly with government agencies there is typically no cost for pre-placement and adoption services, and post-placement services and resources will vary by state and locality. If the family chooses to work with a private agency, there are a couple of things to keep in mind. There may be costs associated with the partnership of a private agency but some foster and adoptive families may prefer to work with an agency that specializes in working with particular populations (e.g., older youth, LGBTQ+ youth, children with particular special needs, etc.)."
Regardless of what type of adoption you are pursuing, it is important to research all aspects of adoption before choosing any adoption professional. There are multiple adoption professionals for a reason. No two adoption professionals will have the same values nor the same processes. Unfortunately, there may be some who have corruption in the past or are known for dropping the ball. You should check online reviews and also ask around from those who have adopted prior. It is also important to look for an agency that has your values and has a good track record with the age and specifications you have in mind. It is also vital that they be well versed in the type of adoption which you will pursue.
It is also important to find an incredibly supportive adoption professional. You should find an adoption professional who either provides you with quality adoption education or can point you in the right direction with its own contacts. Avoid adoption professionals to make education a low priority or seem to try to skip steps or find loopholes. The most important factor of adoption is to make sure that it is ethical. It is vital to find an ethical adoption professional to make sure that your adoption process not only goes smoothly but is completely legal and free from unethical entanglements. All of these steps will help to try and ensure that your adoption process is not hindered by a lack of research nor by unethical or untrained adoption professionals. The adoption process can be incredibly grueling and sometimes heartbreaking. There is no need to add the stress of an incompetent adoption professional on top of all of it if it can be avoided with these steps provided by the National Council for Adoption.
Considering adoption? Let us help you on your journey to creating your forever family. Visit Adoption.org or call 1-800-ADOPT-98. Are you considering adoption and want to give your child the best life possible? Let us help you find an adoptive family that you love. Visit Adoption.org or call 1-800-ADOPT-98.