As a birth mom, nothing was harder than saying good-bye to my daughter as I placed her in her parent's arms. I will remember that day for the rest of my life. When you are handing over a child it can be almost impossible to let go. Looking back now, I don't know if I could have done it without my entrustment ceremony.
It was January 29th, 2012. I had spent 3 days in the hospital trying to prepare myself for that day. My daughter had some complications during delivery so she had spent all of that time in the NICU. My time with her was limited because of that, but I did everything I could to spend as much time with her as I could. She was discharged and wheeled into my room. I picked her up and held her close for the very first time. Staying in the NICU meant she was hooked up to a lot of machines and so holding her was kind of like a game of Tetris. As I looked at this beautiful baby girl I had no idea how I would be able to let her go.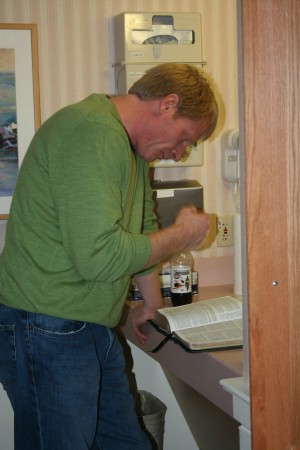 All of my family came to the hospital to attend our entrustment ceremony. We all met up in my room along with a family friend who led the ceremony. Then, once we had all gotten a little time with my daughter, we headed down to the chapel alongside her new parents. All of our family surrounded us and held hands as our friend opened up with a prayer. My mom, my daughter's parents, and I had all written something separately to read aloud. We promised to always love one another and do the best we could for this little life. Her parents promised to take her as their own and love her and guide her through life. After we had said everything that we had, it was time to hand her over to her new parents. They took her in with outstretched arms.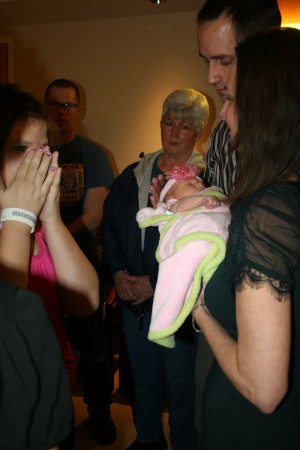 Entrustment ceremonies can look different from adoption to adoption, but one thing always stays the same: Everyone is there to love that child the best way possible. My ceremony included letters and poems we had written to one another, followed by ceremoniously handing my child to them. There are a lot of people who will exchange gifts between one another. Really, the ceremony can be whatever you want it to be. It is good to have a ceremony because it gives some closure. It gives both sides a chance to express their feelings before saying good-bye. As a birth mom I needed that. I needed to have more than her parents just taking her out of the hospital. I would recommend anyone about to place to have an entrustment ceremony. It is so worth it!