Professional photographer, Randy Bacon, of Springfield, MO, has been capturing images of life since the age of 15 when he received his first camera. Through his photography, he is able to show the diversity, uniqueness, and beauty that exists in the world. Early on in his career, Randy started to view his photography and motion picture work as a "voice" where others could be deeply touched. As he took portraits of individuals, he began to learn that everyone has a story.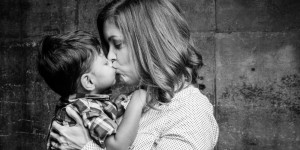 Randy and his wife, Shannon, have traveled the world, capturing bits and pieces of life along the way. It was during these times that the idea of how vast the world is started to take root in their hearts. The fact that there are 7.3 billion people with unique, one-of-a-kind stories that need to be told is something that just stuck with them. As a result, Randy and Shannon started 7 Billion Ones. This photography movement combines the craft of authentic story telling. The stories are told by the person being photographed, and they are powerful. In regards to this, Randy states, "We all have stories that matter and count. We all have had experiences that, when shared, can help and empower others."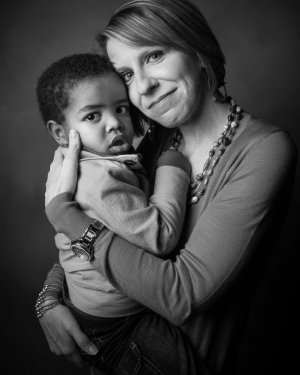 7 Billion Ones has turned from being a creative project to a movement. They are a nonprofit initiative through Fractured Atlas which is America's largest 501 (c) (3). The goal of 7 Billion Ones is to empower people to tell their stories, but it doesn't stop there. They want people to connect, discover truths about life, heal, understand, and celebrate the diversity that exists among all people.
Shannon and Randy have learned so many things through their work, but one thing that resonates strongly is the idea of 'one' – one has power, each person is important, and we need to recognize the miracle of life itself and our fellow mankind. He has discovered that through stories, we are able to help, heal, inspire, and empower each other to better fulfill our purpose in life. One person can make a difference in the world!
Randy notes, "Everyone that has shared their story on 7 Billion Ones is so selfless – they truly want to help as many people as possible through their journey. However, what has been another surprise is how the storyteller is actually being healed and empowered through the process of telling their own story too! It is really a beautiful process to witness."
There are several adoption stories featured and each one is unique. Through the sharing of the stories of adoptive families, there are truths revealed; adoptive families are diverse, formed in varying ways, adoption is complex, and each family has their own set of joys and struggles, but adoption is truly a beautiful thing.
Randy is using his talent to bring hope and encouragement to others. He states, "In the midst of the bigness of the world with over 7 billion people, it is easy to get lost in the number and feel like we are not important and our stories of life are ours alone – our struggles, our challenges, our sorrows, our triumphs, our joys, our aspirations, our dreams and our hopes don't count and are not important. When people share their stories, it breaks this train of thought in a big way! We see that we are traveling this road of life together and as 'ones' we can change lives and the world."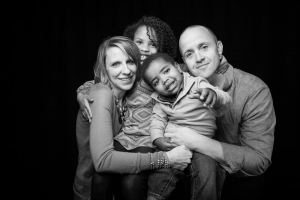 If you are interested in getting involved with 7 Billion ones, there are many ways to do so. Tell others about it, visit their Facebook page, or website: www.7billionones.org. Share your story or encourage someone else to. Of course, donations are always welcome.