When we decided to build our family through adoption my husband and I were ecstatic. Eagerly we signed every piece of paperwork and filed our initial applications. Then the reality of the overall cost of our adoption from China hit: $26,000 excluding travel fees. We knew that providing a child with a forever home would be a financial undertaking. The average costs of domestic adoption can range from $8,000-$40,000+ and international from $20,000-$35,000+. Like many families, we didn't have all the necessary funds for adoption on hand when we began our journey. We explored many different financing options from fundraisers to grants to loans.
While not as enticing as grants, loans are a viable option for adoptive families. The first step is to figure out how much you will need and when you will need it. Will you need the money upfront to begin the process or do you need help when it comes to travel? Is your loan a stop-gap between agency fees and the adoption tax credit or will you need 60-72 months to repay the principal? There are two kinds of adoption loans available – no or low interest and personal – and each loan has different requisites on timing and the amount you can borrow.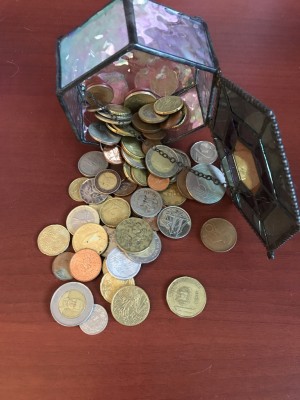 No- or low- (3% or less) interest loans are available to both domestic and international adoptive families and tend to be from faith-based organizations. Loans are generally for $3,000-$8,000 and you apply for the loan much like you would a grant. To apply, you will need to have chosen an accredited adoption agency, have a valid home study, and, depending on the loan, have identified a child and/or have accepted a referral. Like applying for a grant, you will need to submit your recent tax statements, a personal statement, and often a statement of faith. The good news is for most organizations you can apply for both a no- or low-interest loan and a grant at the same time – so it's a great way to cover all your bases at once. There are income caps for both grant and no- or low-interest loan recipients, so be sure to check if you qualify before applying.
Personal loans are another way of financing adoption. They can be used for either domestic or international adoptions and don't necessarily have to be an "adoption loan." Personal loans can be used to finance adoption travel, which many granting organizations don't cover, and can be applied for at any time. Your credit score will be taken into account when you apply, so while you don't have to have good credit, it will help in the APRs available to you. Keep an eye out for anyone who promises a loan even if you have bad credit. Those lending institutions are seldom what they seem and often come with hidden costs and higher APRs. Because many organizations and banks offer personal loans, be sure to shop around for the best rate. Rates can vary from 5.99% upwards so if someone offers a good rate, it never hurts to see if a competitor can beat it. Be leery of any lender who might prey on your situation and offer to "bring your child home at any cost." They rarely have your best interest at heart and "any cost" can equal more hidden fees.
One last tip that worked for my family: Before you begin the process of applying for no/low interest or personal loans, have a look at your overall expenses and adoption fees. Are there other things you can do to raise the money? Cleaning out the garage and hosting yard sales can go a long way towards chipping away at your overall budget. Fundraisers are another great idea both locally and online. Many families raise money through online auctions of donated and homemade goods or t-shirt sales.
Considering adoption? Let us help you on your journey to creating your forever family. Visit Adoption.org or call 1-800-ADOPT-98.