ADOPTION IN
Louisiana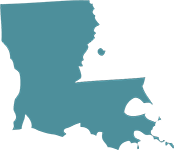 Domestic Infant Adoptions can be completed through adoption agencies and attorneys. They can help one adopt domestically. Click here to connect with an adoption professional.
International Adoptions must be completed through an accredited adoption agency internationally. You can learn more about international adoption here.
Foster Care Adoptions in Louisiana can be completed through the Department of Children and Family Services (800-259-3428).
Gallery of children waiting to be adopted.
Join the Louisiana adoption group in our community!
The information contained on this website is for educational purposes only and is not intended to be a substitute for professional legal advice. Always seek the advice of a licensed and qualified professional. While the content of this website is frequently updated, information changes rapidly and therefore, some information may be out of date, and/or contain inaccuracies, omissions or typographical errors.