I love the process of decorating my home. Adding personal touches and tweaking things both for function and style is one of my hobbies. So when I became a foster parent, I was excited about the prospect of decorating rooms for my future foster children.
But the process turned out to be a lot more daunting than I expected. How do you decorate a room for children when you don't know their gender, how old they are, or anything about their interests? I tried searching online for ideas, but even the few links I found were from folks with a fairly limited age range (usually newborn to 2 years old). Since I take everything from babies to teenagers, I needed a little more flexibility.
Now, several years and many foster placements later, I have a better idea of where to start, at least, until I meet a new foster child and start customizing things for him or her. If you're like me and are trying to find the balance between setting up a room and keeping it flexible, hopefully these ideas and images will help.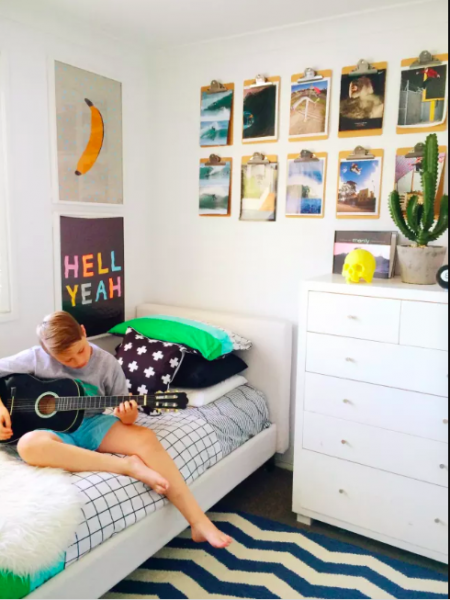 1. Start neutral
Keeping the large surfaces in the room neutral will give you a lot more flexibility in how you decorate the room later. This room is colorful, but all of the color comes from items that are inexpensive to switch out or add later.
Credit: Simone Duckworth via Apartment Therapy
2.
Here is another example of a colorful room that starts with neutral walls, but adds lots of color through wall art, the rug, and accessories.
Credit: Apartment Therapy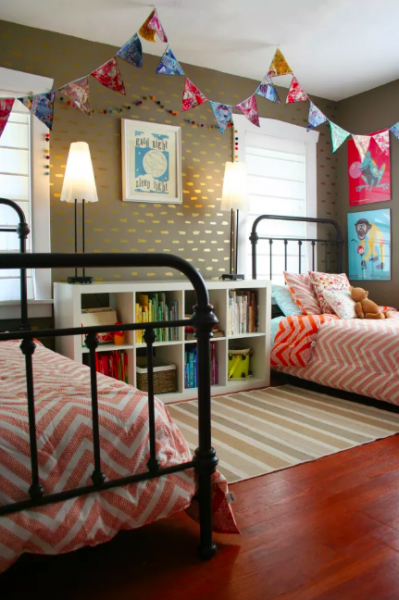 3.
Neutral doesn't have to mean white walls if that isn't your thing. You can choose a light grey or khaki or even a more saturated color that can be dressed up in lots of different ways. This room shows lots of different colors you can pair with dark walls.
Credit: Apartment Therapy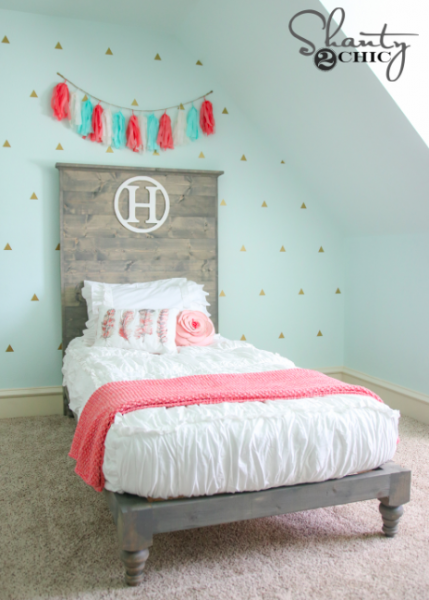 4.
A neutral comforter can also be dressed up with colorful or themed pillows or a blanket. This bed would work best for a girl, but there are lots of plain white options that can easily work for a girl or a boy. If you buy neutral items now, you'll have the basics you need for those first few nights, and you can add personality through blankets, pillows, and wall decor later.
Credit: Shanty-2-Chic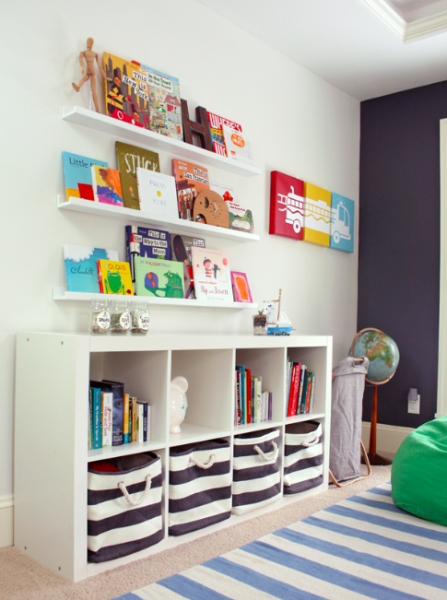 5. Create storage space
You will need a dresser or some place to store clothing. I also like to keep an extra set of sheets in each kid's room or nearby (many of my kids have struggled with nighttime accidents, and middle-of-the-night-bedding changes are faster when the spare linens are nearby). You may also need storage space for lots of other things, depending the child's age—anything from diapers and toys to books and a child's treasures. A small bookcase or storage shelf is a great idea to work with all of these things, and baskets give you lots of options for organizing things.
Credit: sennandsonds via Project Nursery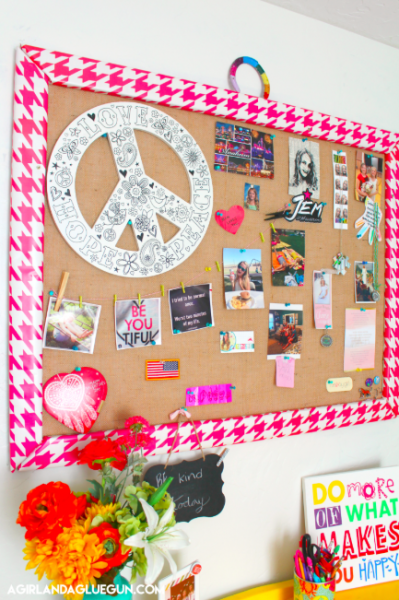 6. Add a couple of homey touches
All of my kids, no matter what their age or gender, have liked having a few stuffed animals around. I keep a few in each bedroom and either store them on a bookcase or set them up on the bed, depending on the age of the child. This is something that's easy to move and swap out if needed.
Empty photo frames or bulletin boards are also a great touch. You can easily and quickly add photos from the child's birth family, if you have them (and bonus, asking a birth mother for photos for the child is a great way to communicate that you respect her role in the child's life). If those aren't available or appropriate, add some photos of the child.
Credit: A Girl & A Glue Gun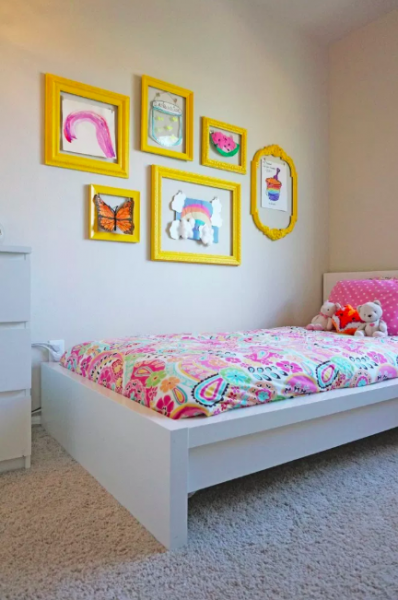 7. Leave room for personalization
Resist the urge to decorate the room to a completed, Pinterest-worthy state. You will probably want to add some touches unique to the child in your home, and if he is old enough, he may want to be part of the process. Leave empty space on bookshelves and keep some of the walls bare or set them up with an easily changed display. Plan to add blankets or pillows or window treatments later. You'll have fun finding the right things to add once you know the child who will be sleeping there.
Don't stress about having a "finished" room. The best rooms evolve over time, anyway, and if you're someone who enjoys decorating, you will probably enjoy tweaking the room for each child who comes to live in your home. And remember, a traumatized child isn't going to worry about what is on the walls. For a while, at least, you will both have more important things to worry about—like making sure the child in your home feels welcome, safe, and loved.
Credit: The Caterpillar Years