Isaiah from Texas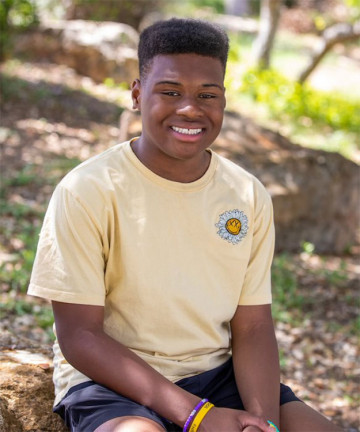 Age 13
Gender Male
Location Texas
Ethnicity African American
Case Number 106008
My Siblings Kendyl
---
Isaiah is a sweet boy that is shy when you first meet him but quickly opens up to you when he feels comfortable. He describes himself as a kind friend. Isaiah enjoys being active and participating in all activities outdoors to include, but not limited to riding bikes and swimming. He enjoys playing sports with his peers as well as watching sports. Isaiah's favorite sports are basketball, baseball and football. He dreams of one day playing basketball in the NBA. Isaiah's favorite professional teams are the Lakers, Cowboys, Bengals and Chiefs. His favorite college team is The University of Texas. Isaiah's favorite subjects in school are math and science. In his spare time, he also enjoys watching movies, playing Uno and playing video games on his Nintendo Switch. Isaiah has a healthy appetite and appreciates a good burger!
Isaiah and Kendyl are two fun loving boys that are always ready for a pickup game. Basketball is their favorite sport, but they enjoy playing all sports. Isaiah is the older brother of the two, but Kendyl is very close behind him in age. Despite their close age, Kendyl looks up to Isaiah for his approval and opinion when he is making decisions. The two have a very close bond and a playful relationship that is truly special to observe. Isaiah and Kendyl always look to one another to make sure they are on the same page. Isaiah and Kendyl also enjoy playing sports with other children and watching their favorite professional and college teams play on TV and in person. Isaiah and Kendyl enjoy engaging with others at home, school and on social outings that they attend. The boys also enjoy a good movie night with snacks. Isaiah and Kendyl love to have a good time and are excited to meet their forever family!
Isaiah is extremely resilient and eager to be placed in a loving family with his brother. Isaiah's forever family will be one that can provide him with structure and stability and patience. Isaiah hopes that his future family has an active lifestyle as he enjoys being outdoors, playing sports and attending sporting events.