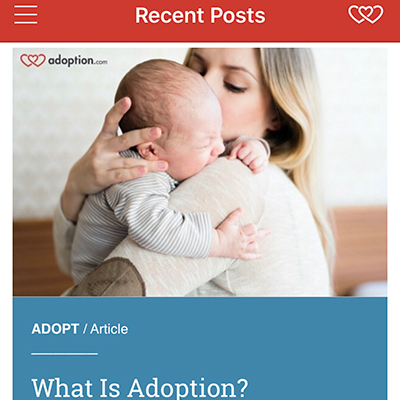 Adoption.com
The Adoption.com Mobile App inspires, educates, and helps you connect with the adoption community
With this app you can: - Read and share riveting, informative adoption-related stories, guides and other articles
- Hoping to adopt? See thousands of children...
Learn More
Adoption Connections
Are you pregnant and considering adoption? This free app created by Adoption.com Parent Profiles provides you with the opportunity to get to know hopeful adoptive parents through profiles rich with family photos, videos, letters, facts about their families and even more...
Learn More