Jayden from Texas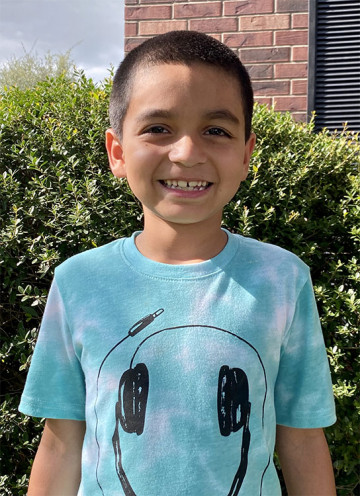 Age 8
Gender Male
Location Texas
Ethnicity Hispanic
Case Number 103767
My Siblings Jason
---
Jayden is a fun-loving child and likes to make people laugh. He likes to help at home and at school. He likes being outside and going swimming. He does well when he is kept busy with different activities. He enjoys hands on activities, rather than watching TV. He has a strong personality, is very intelligent and is protective of his younger brother. He will test his boundaries. However, he is thriving in a structed home with positive reinforcement. Jayden does well with positive reinforcement. He may benefit from reminders to help him stay focused in school, so one-on-one attention will be beneficial. He has had some challenges at school and therefore will need a strong advocate for his education. Jayden reports that family is important to him and desires to have a large family with extended relatives that are close by.
Jayden and Jason have a close relationship. Jayden is the big brother and likes the role of looking out for Jason. Jason does feed off of Jayden and imitates some of his behaviors. Jayden and Jason are thriving in their current foster home placement due to the consistency and structure. They have been in their current foster home since they were removed. The boys look for each other after school. The children have been participating in play therapy to help with behavioral issues. They are also participating in additional therapies to help with fine motor skills and speech. Jayden and Jason have a typical sibling bond, in which they frequently show affection to one another, but will fight at times. Jayden and Jason both expressed wanting to have a big family, when asked what they desired in a family.
Jayden would do best being adopted with his brother. He hopes to have a large extended family, but would work best being the only children in the home. Their forever family will be a patient, two-parent family. Their family will be active, with structure incorporated into their daily lives. The boys would benefit from activities such as gymnastics, recreational sports, and play groups, will help foster social skills and build self-confidence and social skills. Jayden's family will be pro-active in their educational needs and will support their therapeutic needs.