Luis from Texas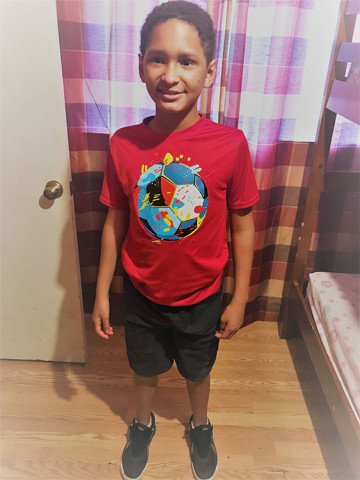 Age 14
Gender Male
Location Texas
Ethnicity Hispanic
Case Number 86704
---
Luis is a sweet child who is interested in the world around him. He tends to be soft-spoken but has no problem articulating what he likes and wants. He is very observant and is always exploring his environment. He is on the move most of the time. He enjoys spending time with his younger siblings and responds well to consistent, positive redirection. At times, Luis loves to be helpful to others. Luis works hard to meet his goals in school and receives supportive services for assistance in being successful. Some of his favorite things to do are play with his tablet and go swimming. He also enjoys playing video games, hanging out, watching movies, and being with his siblings. He will be a lovely asset to his forever family.
Jordan, Christyle, and Luis are very close to one another. Their love and loyalty to each another is evident in their interactions with each other. While they also exhibit typical sibling rivalry, which is expected given their closeness in age, this does not diminish the love they share for each other. Christyle is protective of her brothers and worries when they are apart. All the children love to do outdoor activities together and hang out whenever they can. Some activities they enjoy doing together are swimming, visiting amusement parks, watching movies, enjoying pizza parties and playing at arcades. Jordan, Christyle, and Luis are sweet children and want to share their love and all their unique qualities that make them who they are with a special family.
Luis will do best in a home that provides routine day to day structure. He needs loving, supportive, patient, and encouraging parents. He will thrive in a family that consists of a mother and father and one that is active.