Daniel from Texas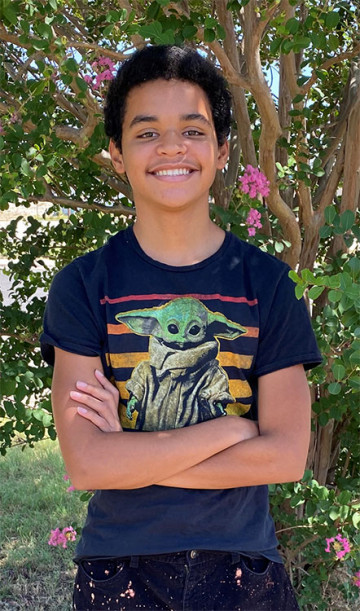 Age 16
Gender Male
Location Texas
Ethnicity Hispanic
Case Number 96207
My Siblings Melba
---
Daniel is a bright, young man that goes by the nickname, "Junior". Daniel is likeable by his peers, and he loves spending time with his friends. Daniel is an outgoing, athletic and smart teenager. He does really well in school and is a talented artist. Daniel loves to play sports such as football, track and basketball. He makes friends very easily and enjoys being around people. He is respectful when speaking to others and is able to vocalize his thoughts well. Daniel is hard-working in everything he does. Daniel has expressed an interest in producing music when he grows up and would like to go to college in Texas. Along with Daniel's interest in every genre of music, he expressed interest in drawing with charcoal.
Daniel and Melba are brother and sister who are very close in age. Despite their close ages, they each have very different personalities while still maintaining some similar interests. Daniel loves taking on his big brother role and is protective of his younger sister. Melba tends to want to be the big sister and frequently attempts to portray herself as being older. They are extremely bonded to each other. Both kids enjoy laughing and playing games together, but they especially enjoy teasing each other. The siblings have a close connection with one another. Daniel is more introverted than his sister is and loves playing sports and spending time outdoors. Once he gets to know you he easily becomes your friend, he does not hesitate to express his love and affection to you. Melba is a very social child; Melba is easily engaged and loves making new friends. Melba loves reading books and being on social media. She enjoys sports, especially basketball. The siblings personalities are very complimentary of one another and make this sibling group so much fun.
Daniel's forever family will be one that can provide him with structure, understanding with patience. Daniel thrives in a stable environment where he feels safe and can begin to trust others. Daniel's family will support his independence and goals for adult living.