Glennis from Texas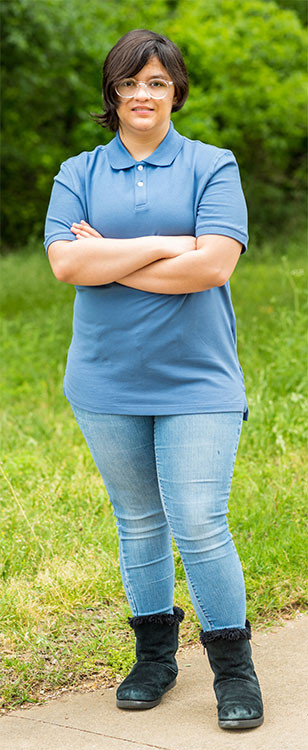 Age 16
Gender Female
Location Texas
Ethnicity Hispanic
Case Number 92259
My Siblings Collin
---
Glennis, aka "Damian", is a caring teenager. He loves his small stuffed animals ("Squishmallows") and likes to draw. He also enjoys video games, such as Minecraft and Roblox. Damian wants to work with animals for his future career but has not quite figured out what he specifically wants to do. He loves birds and nature. Damian has his challenges and like many kids his age, does not like to always follow the rules or be told what to do. Damian's perfect day would be going to an arcade, entertainment center, or somewhere that he can visit and pet cats and dogs. His favorite subject in school is art. He likes art class the best because he feels like he can express himself through drawing. Damian loves his brother, Collin, and is very bonded to him.
Collin and Glennis (AKA Damian) are very bonded to one another. They both wish to be placed together. Damian is very protective over Collin. Damian might be the younger sibling but likes to feel like "big brother". The two love to play video games together, as well as compare their favorite art pieces that they have each created. Collin and Damian share the same humor and could watch funny YouTube videos all day if they had a choice to do so. The pair hasn't had much experience going out and doing fun activities, however, they once went to an Arcade Center and now they are certain that is the best thing in the world. Collin's favorite place to eat is McDonald's and Damian's is CiCi's, however, they always compromise with each other and take turns on choosing where they would like to eat.
Damian's needs could best be met by a two parent household. He would love to be placed with a family who will allow him to play his video games. His forever family will be parents to him and his brother, Collin.