Julien from Texas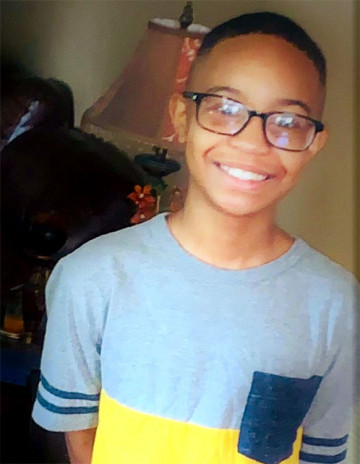 Age 12
Gender Male
Location Texas
Ethnicity African American
Case Number 82961
---
Julien is a super sweet child who is loving toward others. He loves receiving the attention of adults and spending time his caring adults. Like many boys his age, Julien enjoys playing outside. He enjoys the outdoors and riding his bike. Julien also enjoys playing different games on the PlayStation. He enjoys playing with his Legos. Once he is comfortable, Julien is very talkative. He does well in school, though he benefits from reminders to stay on task and complete his work. His teachers feel he is a delight to have in class when he is having his good days. Julien enjoys spelling, reading, and math at school. Julien likes to have a neat room, so he will pick up after himself and he completes chores in a timely manner.
Jaden, Javion, and Julien have a generally positive sibling relationship. The brothers have a close relationship and have never been apart from each other. The boys may bicker with one another when disagreeing over things, though they generally get along very well. The brothers share some similarities, but each have very distinct personalities. They all love to play video games together, and each have their own favorite game. Jaden and Javion like to play NBA 2k, while Julien likes to play surfing games. They love to do activities together and play outside. Jaden is the leader of the sibling group and his younger brothers look up to him. As a group, the brothers are not very talkative. Jaden is outgoing, responsible, and generally happy. Javion is outgoing, creative, and talkative. Julien is shy, quite, and mischievous.
Julien will thrive in a family who is nurturing, loving, and patient. It would be beneficial for his family to be structured, which will help keep him on task. Julien needs a home environment that is stable and safe, and he needs firm parents. He will benefit from a family who is attentive to his needs. Julien will thrive with a one or two-parent family with a strong male role model. It is important his family takes an active role in his life; so a family that engages in extracurricular activities will be ideal. He looks forward to joining his forever family with his two brothers.