Noah from Texas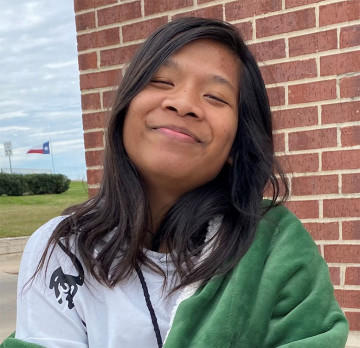 Age 15
Gender Male
Location Texas
Ethnicity Asian
Case Number 103807
My Siblings Aria
---
Don't let Noah's bashfulness fool you. His enthusiasm and passion for the arts are lovely! Noah is an aspiring actor and social worker. He takes acting classes and, once comfortable, will show off his beautiful voice by singing you a song. When not in acting classes, He enjoys his time riding his bike, playing with his siblings, watching TV, playing video games, and talking on the phone. Noah likes to stay active and is very talented. He also enjoys arts and crafts. Don't let Noah's artistic skills mislead you; he also enjoys sports. His favorite sports are basketball and baseball. He loves spending time with his sisters. He is very friendly and kind and enjoys group and outdoor activities. Noah is always open to learning new things and loves learning about other cultures.
Noah and Aria like playing video games and watching movies together. They are both outgoing and enjoy playing sports such as basketball and baseball. This duo knows the importance of being team players, takes playing sports very seriously and is in it to win it. When they aren't playing sports, you'll find them singing, dancing, or trying to bring a smile to your face. Noah and Aria like to goof around and make the most of their day. They share their love of American, Italian, and Chinese foods. Both children aspire to go to college! One wants to be a doctor, while the other wants to be a social worker. Family is essential to Noah and Aria. This sibling duo is athletic, competitive and adventure-seeking. They'll keep a fun atmosphere in any home.
Noah is eager to be adopted. His forever family will provide him with love and support, be patient, understanding, and kind. His family will provide structure, be consistent with rules, and will be able to provide a lot of stability. His family will commit to him while providing him with the attention and guidance he needs to be successful. He does well with positive reinforcement. He interacts well with the other children but sometimes also enjoys having time to himself. Noah will need to be in a home that supports him receiving continued support services.