Raven from Texas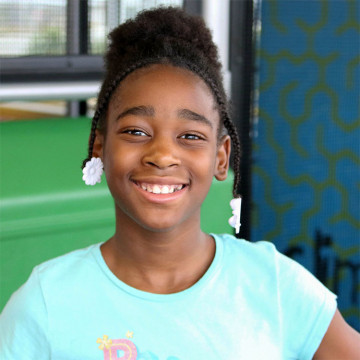 Age 11
Gender Female
Location Texas
Ethnicity African American
Case Number 86717
---
Raven is a sweet, friendly, and outgoing little girl. She is a social butterfly who loves interacting with people and making friends. Raven is full of energy and very active. A few of her favorite activities include singing and dancing. Raven loves to participate in her youth group at church and sing in the choir. She is an excellent artist who enjoys drawing meaningful characters with a purpose. With her vivid imagination, Raven makes these characters come to life with the stories she tells. Raven also enjoys reading and cooking. Her favorite desert to make is cupcakes. She can recite all the ingredients to mix together to make them without looking a cookbook or recipe.
Raven, Ra'Shoun and Timothy want for a forever family who will welcome all three of them with open arms. The children share a strong bond with each other. They love each other dearly and enjoy spending time with one other. Raven is full of life! She is a social butterfly who enjoys interacting with people and making new friends. As the older sister, she takes on a motherly role to her younger brothers at times. Ra'Shoun is the middle child and he is very energetic. He loves to play outside and participate in outdoor activities. Timothy is the youngest of the siblings. He enjoys running, jumping, and playing outdoors. He especially loves nature and everything it entails.
Raven will do well with a family who is able to provide a loving, nurturing, and structured living environment for her. A family who is able to offer guidance, patience, and understanding to all of Raven's needs will be ideal. Raven desires a forever family who will be committed to her for the rest of her life. Raven has expressed a desire for a family who will protect her and keep her safe. She needs a family who will commit to keeping her and her younger brothers together.