Gabriella from Texas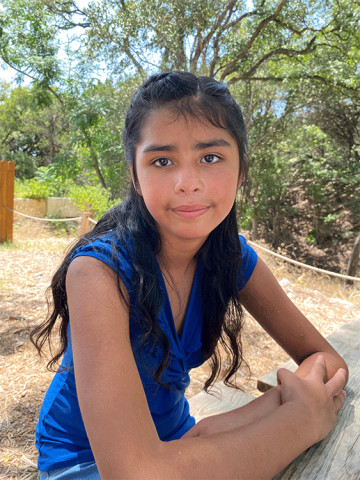 Age 14
Gender Female
Location Texas
Ethnicity Hispanic
Case Number 88172
My Siblings Debra
---
Gabriella enjoys playing with her toys especially playing mommy to all her dolls. She enjoys spending her time practicing dancing and singing to new songs. She attends visits with her sister and they all enjoy spending time together as a family. She can be very rambunctious with her peers and with her current caregivers as she has been in the process of adjustment. Gabriella is a very loving youth and strives to the right thing at all times. She thrives when being reassured. Though she has had some challenges academically, she is constantly working to improve. She is working on strengthening her boundaries and learning safety skills. She stays positive about her future, and is very helpful to others when needed. Overall, Gabriella desires a family who will love her and her sister and will allow them to stay together.
Gabriella and Debra are two sisters who share an extraordinary love for one another and are looking for their forever family. The sisters both enjoy singing and dancing. They are both outgoing sisters who enjoy having a fun time. Gabriella enjoys teaching her sister cheer and will teach her the words to all the cheers she knows. Both girls have a passion for cheerleading and would like to join a team together some day with the help of their family. Gabriella and Debra interact well together and have fun playing with other children. Gabriella takes her role of being an older sister seriously and cares for Debra. Gabriella loves math and science, while Debra enjoys reading and PE. Gabriella and Debra like to make others laugh and smile. They will be a great addition to a loving and caring forever family.
Gabriella's forever family will be committed to encouraging her to reach her goals and to participate in extra activities, such as dance or singing groups. Gabriella desires to be adopted with his sister. She will do well in a home with older siblings, who can help guide her and be role models for her. She is open to any family and parent dynamic, as long as she can have her own room.