Hugo from Texas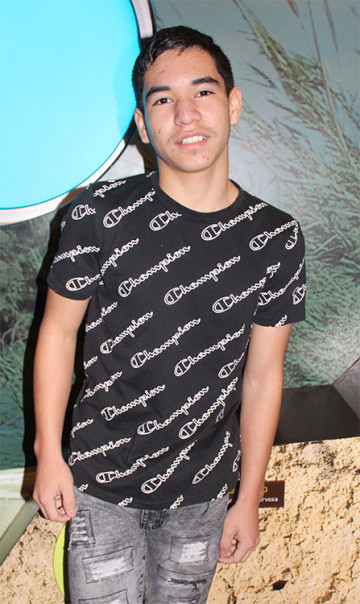 Age 15
Gender Male
Location Texas
Ethnicity Hispanic
Case Number 106109
---
Hugo is a fun and outgoing teenager. He aspires to join the military and learn boxing. Hugo is funny and friendly. He has a great sense of humor and although he appears shy when he initially meets someone, once he is comfortable, he is talkative and funny. Hugo enjoys spending time outside riding his bike and planting vegetable. He also enjoys spending time indoors watching movies, listening to music and playing with the house pets. Like most teens, he also loves spending time on social media and playing video games. Hugo participates in football at school and enjoys playing other sports outside of school. He is a big animal lover! Hugo likes to eat, and his favorite foods are wings and burgers. He enjoys spending time with his sisters, Jocelyn and Aide. He is very big on family and is protective and loves his sisters very much.
Hugo, Jocelyn and Aide are a fun and dynamic trio. This sibling group is full of love and energy. Hugo is the oldest and very protective of his baby sisters. He enjoys spending time with them and visiting them whenever he has an opportunity. Jocelyn is best friends with her sister and loves doing everything with her. Aide is the youngest of the group and is sweet, loving, and fun. Aide loves her siblings and is looking forward to being able to be placed together in a forever home. They are all for fun times, and love going on pizza outings, going to the park, and enjoying the outdoors. Hugo, Jocelyn, and Aide have become each other biggest supporters and really rely on each other. The siblings are strongly primarily Spanish speaking.
Hugo's forever family will be one that has a male figure in his life as a parent. He looks forward to finding a forever family that will love him and his siblings unconditionally. He stated that being family oriented is important to him and being able to create memories as a family is what he looks forward to.