Joseph from Texas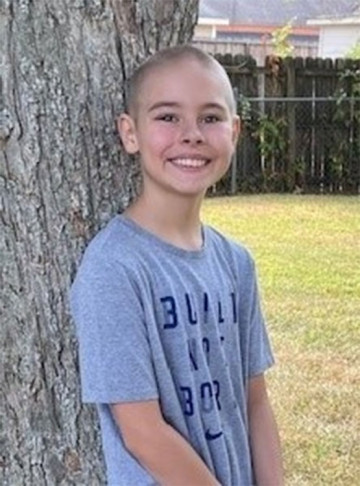 Age 12
Gender Male
Location Texas
Ethnicity NA
Case Number 93221
My Siblings Destiny
---
Joseph is a handsome young man with a great smile! He describes himself as kind, loving and friendly. He is very active and full of energy. Joseph is brave, protective, and hardworking. He desires to learn and wants to improve on his behaviors. He enjoys playing with Legos, video games, watching television, and playing Roblox. Joseph enjoys playing outdoors and doing outdoor activities. He likes playing with remote control cars, flying drones, riding his bike, and playing football and baseball. Joseph likes to draw and is good at it. He says he would love to strengthen his drawing skills. He gets along well with others, and he makes friends quickly. He enjoys working on the computer. Joseph aspires to be an engineer one day.
Destiny and Joseph are typical brother and sister. They have arguments like siblings do, but they always work it out with one another. Destiny and Joseph have been together since they first came into care. They two have not been separated from one another and we would like to keep them together. Destiny is very protective of her little brother. She guides him and keeps a close watch on him. The two play pretty well together. Destiny loves her brother and is very nurturing over him. Joseph looks up to his big sister and loves her very much. Joseph follows his big sister's lead. Joseph is affectionate and is very caring towards his sister. Joseph always wants to repair the bond when they have disagreements.
Joseph is excited about being adopted and finding a forever family who loves him and is committed wholeheartedly to providing him with the attention and guidance he needs. He will benefit from a home that is highly structured, consistent with rules, and provide a lot of stability. Joseph thrives with positive reinforcement. The best-suited family for Joseph would be a two-parent home. He will benefit from loving, patient, understanding, and kind parents. Joseph interacts and plays well with same-aged children in the house but sometimes needs to have alone time. He craves attention. Joseph's family will support him in receiving continued support services.