Leondra from Texas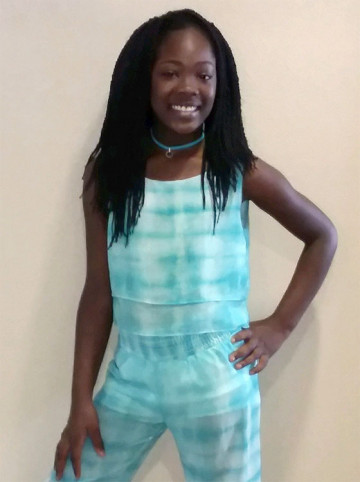 Age 14
Gender Female
Location Texas
Ethnicity African American
Case Number 94429
---
Leondra is a very smart and outgoing girl. She enjoys hanging out with her peers. She loves to talk and ask a lot of questions to get a clear understanding. She enjoys being the leader and having others follow her. She is developmentally on target. Leondra enjoys singing, dancing, and listening to her favorite songs. She is afraid of failure and does not like change. She is strong minded, determined, and dynamic. She can be on top of the world one day and question the purpose the next day. Although Leondra is often told that she is a wonderful and bright person, some days she has to be encouraged. She must be challenged and her attention must be held. Leondra will be a great addition to a loving and caring forever family.
Leon, Leondra, and Prentice are three loving children who love each other and help care for each other. The children have been together for the most part and only in recent years they have been separated. Throughout it all, their main focus has been the safety and well-being of each other. They have kept in contact with each other no matter their geographical barriers. Leon is the oldest and his role as the oldest is very evident because he is the protector of his younger sibling. Leondra is the leader. She's very outspoken and gives the boys their instructions. Prentice is the creative/business-minded sibling. All three siblings truly look forward to being together with a family who will help them launch into adulthood with all the wonder and glory they can muster.
Leondra's forever family will provide her with structure, boundaries, and accountability. She will do best with a family that has experience with trauma. Additionally, her family will be able to handle behaviors in a calm manner. Her family will show her a lot of attention and encouragement, and who will provide her with a consistent and structured home environment.