Richard from Texas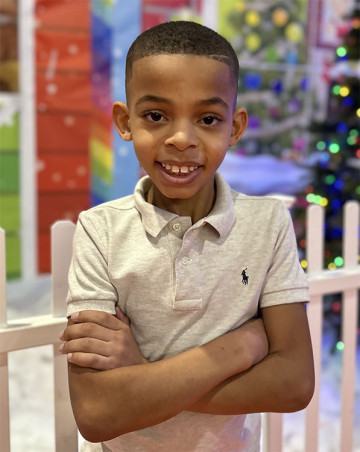 Age 10
Gender Male
Location Texas
Ethnicity African American
Case Number 103810
My Siblings Ebohnee
---
Richard "Ricky" is an very energetic and loving child with hopes of being a professional video gamer. He is an exceptional student and almost always makes straight A's. He loves to play video games, board games, and put together puzzles. He also loves to build Lego sets, funny dog videos, jokes and funny games. He is very creative with drawing. Ricky enjoys having movie nights with family and likes to go on outings to Six Flags and Dave and Busters. He can be shy at times but is usually full of energy and likes staying busy doing the things he loves. He also enjoys being the center of attention. Ricky hopes to be adopted into a home that shows him love and compassion and one that can meet his energy level. Ricky will be a great addition to a loving and caring forever family.
Ebohnee and Ricky are creative children who enjoy having a great time. Ebohnee really enjoys being a big sister to her brother Ricky. The children do well together and enjoy each other's company. They like to participate in some of the same things. Both enjoy video games, sports, board games. They also like spending time at various venues like Six Flags and Dave & Buster. They both love great jokes and will often make others laugh. They are described as a typical brother/sister duo. Ebohnee and Ricky do very well in school and are proud that they both make really great grades. Ebohnee likes to act as a role model for Ricky, but having them so close in age, they are role models for each other. These children have hopes and dreams for the future with Ebohnee aspiring to work with animals or possibly becoming a meteorologist. Ricky would like to become a professional gamer and is confident that he has the skills to do so. Both children are so creative that they have the ability to do anything that they set their minds to do.
Ricky would best be suited in a home that can meet his energy level and his emotional needs. Ricky's forever family will be a caring and nurturing family. His family will be able to provide structure and expectations. Ricky is usually well behaved and is also very active which requires him to remain busy. Having stimulation and constant activities would be best for him.