Tavaris from Texas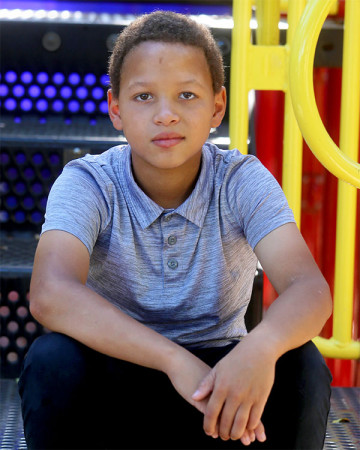 Age 13
Gender Male
Location Texas
Ethnicity African American
Case Number 87206
My Siblings Trey
---
Tavaris is a bright, active, and sweet boy who loves being outside and having the freedom and space to play. He loves superheroes, board games, football, and listening to music on his iPod. He is a problem solver and can be a real leader. He has a lot of compassion and likes to show affection to those he knows by giving them big hugs and high fives. He is a helper and likes being given a task to complete, such as setting the table for dinner. He can complete basic daily tasks on his own. He is a unique boy who has a lot to share.
Trey and Tavaris are a sibling group in need of an adoring and dedicated adoptive home! They are very bonded to each other and have a connection that cannot be broken. They are ready to find their forever family. They work well together. The especially enjoy building Lego sets, playing board games or video games together. They both enjoy playing a game of catch with a football. The boys can be competitive with each other. Although the boys are twins and are close, they are also especially unique and are excited to find a home that will celebrate both their individually as well as their interests.
Tavaris desires to be a part of a loving family. His forever will be nurturing, loving and patient with him. His forever family will be patient and able to his handle bursts of energy. Tavaris forever family will provide one- on-one attention when given a specific task. His forever family will provide him with opportunities to participate in activities that are separate from his twin brother to further develop his unique sense of identity and to receive praise and recognition as an individual.