Zambian Adoption Journey: Approved
Some of you may already know that we are adopting our first child here in Zambia. I have had so many people asking questions about the process, and time just seems to be whizzing by (most days!) as things are moving rather quickly in these initial stages. I decided to share where we are at, for our own memories sake, to keep friends and family updated, but also to encourage anyone out there who is on a similar journey. I am a reader, and so I have loved reading of other peoples experiences, and seeing what God is doing in peoples lives through adoption. We started our adoption process in April 2020, as in, we made the decision to find out what our options were. We had hit a few bumps along the road on having biological children, and whilst we have a solution, and we can have biological kids, I just felt God pointing us to adoption. It is so important to me that people understand that adoption is not a plan B, it is not second best, it is not a last resort. It is our first choice.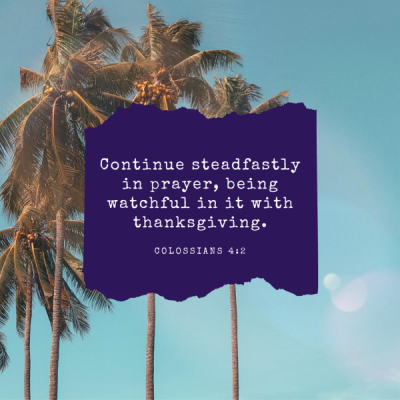 We got in touch with the social workers at House of Moses mid April, as they were the orphanage in Lusaka that friends of ours used. Zambia is different in that they do not use agencies here, you work directly with government social workers and orphanages. They confirmed that as expats we could adopt, which was a huge relief! We were given a list of documents we needed to get together along with a letter to addressed to social welfare explaining why we want to adopt and our request (age, gender, health). Please remember, this is our experience of adoption in Zambia, and every case might not look the same and the systems may change. Documents we needed to submit: NRC Bank statement/payslip Reference letters Police clearance Marriage certificate Medical report (only at government hospital) Early May, we then had our interview (also referred to as a home study/home assessment), with our social worker at House of Moses. Because we live outside of Lusaka, they did this on Zoom. It was about two hours long, very intensive! Which was really encouraging at how thorough they are. It was such a comfort to me that they are Christian, and were also so sensitive towards us as we had to share some difficult information from our pasts. It is not often you find yourself telling someone your entire history from birth! We still had to get our police clearance and medical report done, this was delayed purely from our own schedules as well as Covid. But we eventually got it done and we could then have our next visit. On the 10th June our social worker, Elizabeth Mzeche, here in Mazabuka came to our house to do the home visit and go through all our paperwork and application. We had a couple of changes to make and then our application was delivered to Lusaka on the 21st June. We had initially been told it could take anything between 2-4 weeks, but that there might be delays to Covid. Catch phrase of 2020! Naturally, as soon as we hit the end of 4 weeks I got in contact to see if there was any news, which there was none. Our social workers have been so kind and gracious towards me, with all my questions, and I am so grateful for Gods presence in all this. Then, completely out of the blue, on the 6th August, I received a message from Elizabeth asking if I had received my copy of the approval letter as she had just received hers. I could not believe it, so unexpected, but what was just miraculous, was the letter was dated 24th June, which means our application was processed and approved in less than 3 days?! That is a miracle, nothing happens that quickly, ever? So it was either waiting to be printed, to be taken to a different desk, to be taken to be signed, and then sent out for delivery, and or floated about somewhere in the postal system. Who knows where the delay was, but quite frankly, I am so thankful to God for the miracle! Our name has been added to the list of families wanting to adopt, and now, we wait to be matched to a baby. Our request was a boy or girl, under 12 months of age, as young as possible! They work with the Child Protection Unit to do family tracing on the child, then once that is done, a police clearance report is written to clear the child for adoption. So that will all take time. Hopefully, in the not to distant future, we will get the call to say we can go meet our child! We then have to spend some time with the child at the orphanage to go through a bonding/attachment period. Once that is done, then we get to take our baby home on a 3 month fostering agreement. Once that is done, then we do the adoption paperwork. It is all quite a process! I had a bit of a wobble around the time of our application being submitted, there were just so many unknowns and not knowing if I would be holding a baby in 2 months or 12 months or more was freaking me out. But I realised that I could ruin this season by allowing myself to be consumed with mistrust, impatience, doubt, fear, ingratitude, and even what was probably pride and selfishness. I didn't want to look back on this season of my life and see how I had missed the happiness because I was being so self focussed. So I gave it all to God, and He provided me with such a peace and patience which I am so grateful for. This is a journey, and there have been and will be tough days, but I am keeping my eyes fixed on Jesus in this. Also, I am enjoying our time without kids. I am in a season now where I am looking forward to a bit of chaos in our lives, and even the sleepless nights and endless nappies. I know that it won't be long before I will find myself wondering what it is like to have time all to ourselves and what on earth were we thinking having kids. But, I also know, having seen it in so many women, that there will will come a time, as our baby grows up, that I will miss the season of chaos. Every season has it's mix of chaos and bliss. So we are enjoying our time, where we are at now, and I am reading and doing the odd bit of shopping … We would love you to pray with us on this journey. For our hearts, for our marriage, for our baby, for the birth parents, for their salvation and healing, for our social workers. The proverb, "It takes a village to raise a child" could not be more true.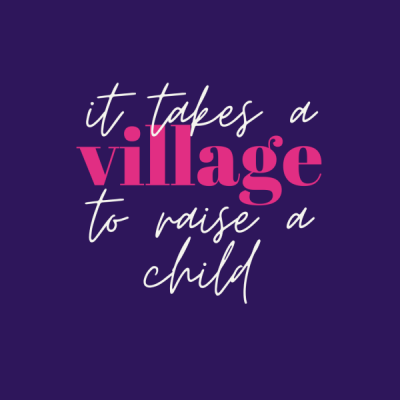 If you have questions about adoption, please do ask me, or someone, or Google. Adoption has never been a foreign concept to us, but I appreciate that for many people this is not the case, and there are questions. But don't leave those questions unasked, not just for your sake, but for everyone's. x A common, often unasked, question: "How will you love a child that is not your 'own'?" They are my own, they just didn't come from my body. I will love them the same way I love my husband, who is also not a blood relative. By choosing to, every day, for the rest of our lives.