Last month, my 16-year-old daughter, Madison, answered questions about what it has been like to have an open adoption her entire life. If you missed it, you can read it here.
This month, Madison's birth mother, Amanda, answers questions about being a birth parent with an open adoption. Next month, I will write about my perspective as the adoptive mother.
Q. Do you have any regrets as a birth mother on placing your child for adoption?
A. People seem to always ask me if I regret my decision and I gladly say "Never, as this was not about me, this was always about what's best for Maddie".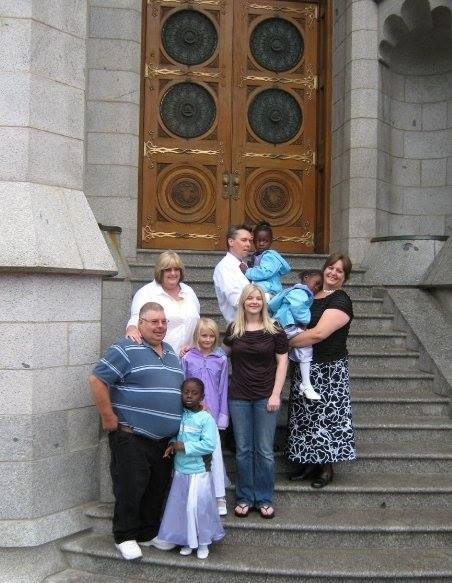 Q. What is hard about open adoption as a birth mother?
A. Boundaries, meaning I know I could have been in person at every birthday or big event in Maddie's life, but I respect Maddie's adoptive parents and give them those moments. This doesn't mean for one
second that I don't love Maddie, but the opposite, that I love her and her family more. Maddie and I will have other special moments now and will continue to have them in the future, but when she was younger I didn't want to cause any confusion.
One other hard part of being a birth mother is Mothers Day. It's a day where I personally feel forgotten and honestly try to hide the feeling. People don't know what to say to me, so they say nothing to me on that day and it hurts. I'm a mother and gave birth to a beautiful, intelligent, amazing young woman.
Q. What were your expectations about open adoption? Where those expectations met?
A. My expectations of open adoption were definitely met and exceeded. Getting to talk to my daughter and see her a couple times a year gives me a peace of mind. I love watching her grow and learning about how she is doing in school, sports, etc. The other wonderful part about open adoption is getting to be a part of the whole adoptive family. I want Maddie's siblings to know I love them too and that they are important to me too.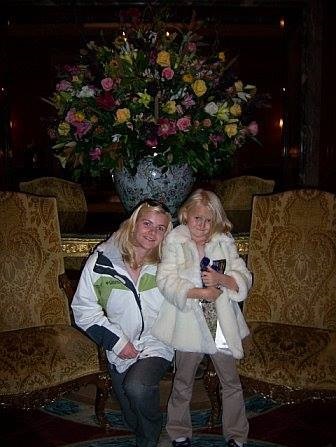 Q. How has open adoption helped you as a birth mother?
A. Since my husband and I have chosen not to have any children as I became older, this gives me experience or a glimpse as to what life would be like as a mother. Being a birth mother is very important and makes me proud to talk about my daughter and explain the beautiful life this has become. I have not just gained my daughter but her siblings too and love spending time with all of them.
Q. Have you had feelings of jealousy/envy towards the adoptive family and if so, how have you dealt with those feelings?
A. I've never had any feelings of jealousy or envy. This has not even been a question, as we are all a family together.
Q. What have you enjoyed about your relationship with your daughter?
A. Everything, from the pictures and letters in the beginning years, to getting to visit and having the whole adoptive family visit me.
I love to see how Madison is similar to me in personality traits and in physical looks. It's so weird to see pictures of me at her age and to see how similar we look. She is a beautifully elegant young woman who is extremely intelligent and kind-hearted. Not to brag or anything, but Maddie is still in high school, has a 4.0 GPA taking mostly honor and AP classes. She wants to become a doctor!
Being that Madison is my biological child, I know that a desire for education and a drive toward perfection is in her blood. She is extremely thoughtful and thinks about how she can help others constantly. Every day she makes me proud!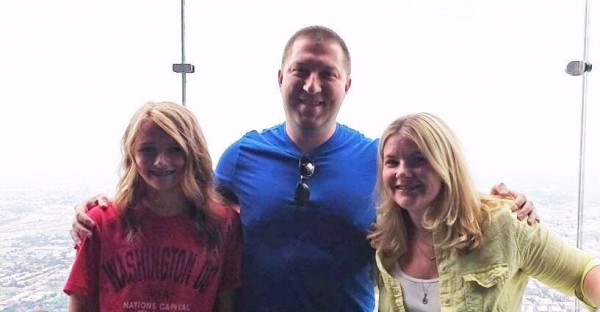 Pregnant and considering adoption?
Get your free adoption benefits and support bundle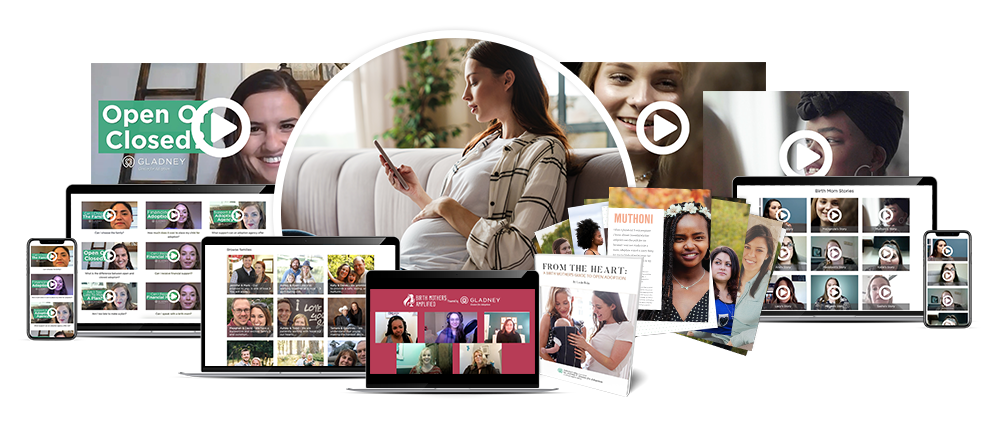 Q. Did having an open adoption help you in the grieving process, especially the first year?
A. There was no grieving process for me as this is an open adoption and I only saw positive. If this were a closed adoption I would be very lost as an adult and would probably be in a different mindset.
Q. How has open adoption changed you or changed your life?
A. My life is very fulfilled with knowing my daughter loves me, and so does her family. I feel as if I'm extremely blessed to share this wonderful open adoption experience and hope others can have this same experience.
I think as a birth mother, having an open adoption has helped me be proud of my decisions and has given me a confidence that has made me more powerful in my relationships with my husband and in my career. I'm a stronger woman because of this wonderful experience and proud to have an open adoption. When I make decisions in life I think, "What impression is this making on Madison?" One example of this would be how important college education is and so I made sure I got my bachelor's and then master's degree because I wanted to set a good example. I want to make sure Madison has the ability to do the same and understands the importance.
Q. Is there anything you would change about your relationship with your daughter or her adoptive parents?
A. I would not change anything other than maybe just to spend more time with Madison and her family.
________________________
If you're experiencing an unplanned pregnancy and are considering the adoption option, know that there is support available. Click here to connect with a caring, experienced professional at absolutely no cost.